Happy Energy
143 Don st
Bendigo VIC 3550
Servicing area: Bendigo, Victoria
House energy clearing
Love
Reconnection
...
Want to find out my availability, pricing or opening hours? Click on Send Me Details Now to get started.
Clicking on the Send Me Details Now button opens an enquiry form where you can message the practitioner directly.
Pranic - Crystal - Reconnective - Distant - Beauty - Business - Pet. No matter what type of Healing Treatment you're after, we here at Happy Energy are the ones to call.
Happy Energy - Healing Treatments
---



Pranic Healing



Grand Master Choa Kok Sui, a Filipino-Chinese scientist, engineer and international teacher tested and validated every principle and technique over 40 years. Pranic healing uses 'prana' or life energy in order to create health and wellbeing. This therapy clears and corrects energy imbalances of the bodies' aura and chakras. A healthy aura manifests as a glowing field of white light and pure colours around the body. The aura of an unhealthy person when studied may appear tangled, torn or 'dirty'. In other words, the health of the body is reflected in the health of the Aura.

Chakras are the bodies' energy centres – when chakras function at their optimum, they facilitate healthy organ and gland function, nourish the physical body and accelerate the rate of healing. Scanning is a diagnostic technique using sensitivity to view and identify the cause of the imbalance. Major or minor chakras could be congested or depleted. Pranic healing corrects energetic deficiencies by repairing, opening energy channels, pulling out negativity and dissolving blockages.

Cleansing with the aid of a quartz crystal helps remove dirty energy. Energising infuses fresh energy, transforming, assisting and enhancing the quality of life, which leads to the natural strengthening of immunity within the body. A treatment feels like a wonderful glowing radiance that flows through and around you including a sense of peace and security.


---



Crystal Healing



Crystals, minerals and gemstones are precious gifts from Mother Earth. The natural offerings of beauty, spiritual conscious wisdom, and profound ability to assist in healing have been respected for centuries in virtually every culture of the world. Each type of stone has it's unique talent, colour, shape, texture and special meaning.

Crystals have vibration frequencies and act as amplifiers when brought in contact with chakras and aura that surrounds, penetrates and binds the mind, body and spirit of the human body. Chakras rotate at different speeds, constantly in motion and continuously taking in and sending out vibrating energy waves. By placing crystals on these chakras, or the use of a crystal laser wand to cleanse and energise, bringing about health, vitality, light, healing and personal development.


---



Reconnective Healing



Being immersed with quantum based frequencies that reactivates meridian lines known as acupuncture lines reconnecting you on a more powerful and evolved level. Being connected to the entire universe and allowing for the exchange of light and information, the reconnection of DNA strands and the reintegration of strings. This triggers the body to renew itself by bringing back balance, wholeness and unity with the universe.


---



Distant Healing



An energy healing treatment that is delivered by distance anywhere in the world, using a range of healing modalities. The same preparation is involved in healing individuals, groups and pets. A phone call or a written email will be forwarded to you providing you with feedback.


---
Beauty Healing
Are you at battle with health issues?

Are you concerned about your physical body?

Is your belief and attitude toward your body image negative?

Are you punishing your body with fad diets, treadmills and addictions?

Are you dressing to camouflage your perceived flaws?

Are you having a bad hair day everyday?

Imbalances can be caused from many situations occurring in your life. Beauty healing is natural in its pure energy form - noninvasive and creates deep relaxation. Beauty healing therapy provides a treatment to meet your beauty requirements whilst incorporating a balanced approach that pampers, heals issues, breaks old patterns, boosts self confidence, increases vitality, preserves your tone and youthful skin by reducing the rate of aging, weight loss, hip tuck, tummy tuck, face lift, bust lift and addresses skin ailments such as acne, eczema, psoriasis, skin rash, boils and thinning of hair.

You will learn something new about yourself. When you are relaxed it will raise the vibrational frequency of the body to create harmony in dealing with every day events. Improve and maintain your health by embracing your body and letting your inner and outer beauty shine


---



Business Healing



Treatment for business and it's premises to clear negative energy or if the business is sick and cash flow is inadequate. The business entity - comprising the combined energies of the owner, management, key staff and clients that control the business operations, performances and outcomes.Individual staff member treatments - to improve efficiency, productivity, performance and reduce absenteeism as the aim is to restore harmony, balance and karma.


---



Pet Healing



Animals are our friends, family and soul mates. Their love is unconditional and everlasting. Support your pet in the time of need when they are effected with either physical or emotional issues such as allergies, illness, injuries, trauma, stress, depression, loss of appetite and environmental issues. Pets of all types can be worked on effectively with healing. A healing treatment is noninvasive and nurturing all aspects of their health.


---
For more information about the best services for your needs or to organise an appointment - just give us a call!
---
Service categories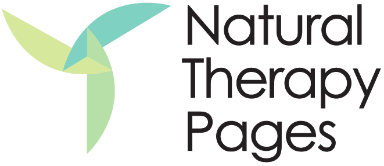 Happy Energy