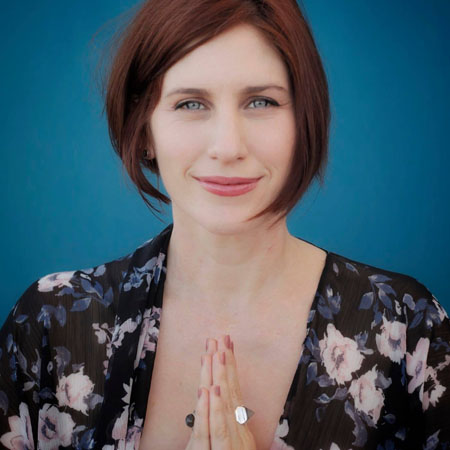 Happy and Well Kinesiology
Clicking on the Send Me Details Now button opens an enquiry form where you can message Happy and Well Kinesiology directly
Send Me Details Now
Melinda is a qualified and deeply intuitive kinesiologist and trained mindfulness coach who delivers transformative energetic medicine sessions and classes to clients worldwide. Through deep energetic space holding and by sharing techniques gleaned through many years of study, in clinic practice, life experience & commitment to her own daily practice Melinda supports her clients to reclaim their health and wellness and to achieve their deepest aspirations. During deep dive 1:1 kinesiology sessions Melinda works holistically to clear stress, blocks and imbalances, addressing the root of the issue to bring all systems back into a state of balance and harmony.
Life Empowering Kinesiologist, Mindfulness Coach & Womens Wellness Advocate
---
Focus areas
Mental health & wellbeing
Telehealth
Online consultations
Online session
Physical pain
Emotional trauma
---
---
Melinda is a skilled kinesiologist and mindfulness teacher who offers a holistic approach to healing to facilitate rapid transformation in her clients.
In her one-on-one treatment sessions, whether in person or online, Melinda holds a space of compassion and non-judgment to help clients achieve balance and healing.
As a result of her extensive study, life experience, and dedication to her own practice, she intuitively and insightfully integrates Western physiological science with Eastern wisdom teachings, including dharma, tantra, and mindfulness.
Her sessions inspire freedom, expansion, and self-responsibility.
Services Offered
Kinesiology
Using muscle monitoring techniques to access information about a person's well-being, kinesiology combines Western and Eastern approaches to promote physical, emotional, mental and spiritual well-being.
Kinesiology is based on the concept of the body's innate ability to heal itself.
As stress is cleared, awareness grows and the body-mind recognises compensated or balanced or imbalanced states.
This naturally brings us back into a more cohesive state of harmony. It promotes ease and wellness by letting go of old patterns, self-limiting beliefs, and conditioning, thereby supporting long-lasting, meaningful healing, transformation, empowerment, and self-responsibility.
Kinesiology can help with:
Physical pain
Clearing emotional trauma
Mental health and wellbeing
Spiritual growth and development
Improving relationships
Identifying your life purpose
The emotional and psychological patterns that colour our recall of past events manifest in the body as pain, stress, and dis-ease. Each session brings you closer to your goal of achieving long-term health, happiness, and balance in all aspects of your life.
Some of the techniques used to bring the bodymind back into a state of harmony and homeostasis include:
Brain integration, acupressure, massage, NLP, balancing the five elements, emotional stress diffusion points, sound healing, age recession, clearing deep old emotional patterns, flower essences, reiki, visualisation and embodiment techniques, meditation, shamanic soul retrieval, affirmations, balancing the energetic centres, cord cutting, astrology, meridian clearing and balalncing, DNA matrix, past life - ancestral/etheric clearing & integration, EFT tapping
By aligning mind, body, and spirit will allow you to live a more happy, healthy life of meaningful purpose.
Mindfulness & Mindset Coaching
Practising mindfulness cultivates a deeper calm that allows insights to emerge, allowing us to live more harmoniously with life.
"Setting up practice" is an exercise used to support our daily lives with compassion, goodwill, and good intent, sustainably with all other lives.
Mindfulness is always connected to healing.
Melinda offers online sessions for people of all experience levels.
Testimonials from Melinda's Previous Clients
"Such an in depth and incredible experience. I feel as though a weight has lifted off my body and I feel so light and happy. We worked through layers of physical and emotional issues and rebalanced what needed adjusting. Melinda is amazing and I am so grateful for the work she has done! ❤️" - Zoe Amiss
"Excellent therapist, has very in-depth knowledge and ensures patient comfort through the whole process. Wonderful nurturing nature and has great attention to detail. Results and have above and beyond what was expected" - Kat Amiss
Contact Melinda now to schedule an appointment!
Kinesiology Online Coaching Session
1hr 15min
Energy Healing
Kinesiology
Kinesiology Online
"We are all made up of energy, vibrating at different frequencies." Healing is a matter of balancing energy. In these transformative distance sessions we find the root of where the imbalance is which is causing stress using a variety of holistic technique
Free Consult & Mini Balance
30min
Energy Healing
Kinesiology
Energy Healing Online
Kinesiology Online
Are you ready to rise and realise your true power? Lets meet for a heart to heart call and explore how I can assist you. There is no obligation to buy, this meeting allows you to discover what kinesiology is and if we're the right fit.
We're open 5 days.
| | | | |
| --- | --- | --- | --- |
| Tuesday | 8:00 am | To | 4:00 pm |
| Wednesday | 8:00 am | To | 4:00 pm |
| Thursday | 8:00 am | To | 4:00 pm |
| Friday | 10:00 am | To | 6:00 pm |
| Saturday | 10:00 am | To | 6:00 pm |
Qualifications
Diploma of Health Sciences In Holistic Kinesiology
Bachelor of Arts (Psychology, Social Sciences, Anthropology, Creative Arts)
---