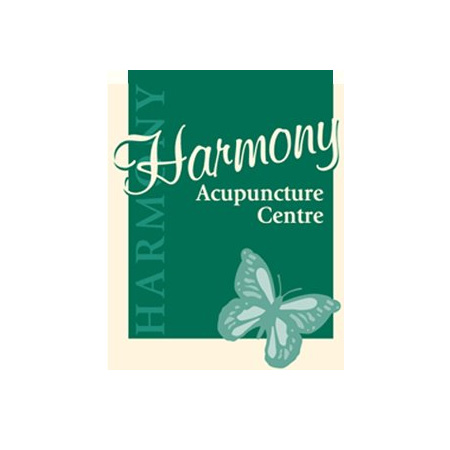 Harmony Acupuncture Centre
Clicking on the Send Me Details Now button opens an enquiry form where you can message Harmony Acupuncture Centre directly
Send Me Details Now
Do you have a specific health issue that needs addressing? Do you want to improve your overall health and wellbeing? Would you like to be empowered and learn how to assist yourself in achieving your health goals? Then wellness coaching with Fiona may be what you have been looking for. With over 30 years of clinical experience and a wide skill set, Fiona is passionate about health and healing and uses her knowledge and skills to assist and guide her clients on their journey to good health and wellness.
Contact Fiona and mention Natural Therapy Pages for a free 15-minute consultation to discuss your specific needs and whether she is the right practitioner for you.
Acupuncture and Acupressure
Servicing area
All areas online via secure telehealth consultations.
---
Focus areas
Self-care coaching
Health & wellness
Stress management
Fatigue
Pain relief
Pain management
---
---
What Is Acupuncture/Acupressure?
Acupuncture originated in China and has existed for thousands of years. It involves the use of very fine needles to stimulate particular points or acupuncture points located on specific areas of the body.
Acupressure is the application of pressure or localised massage to the acupuncture points. This is a fantastic tool to be able to teach clients techniques with which to empower themselves on their healing journey.
DIFFERENT ACUPUNCTURE STYLES
Traditional Chinese Acupuncture
Traditional Chinese Acupuncture is the most well known style of Acupuncture and involves the insertion of very fine filiform needles into the body at very specific points along the energy channels or meridians.
Japanese Style Acupuncture
The roots of Japanese Acupuncture lie in the Chinese Acupuncture Classics, some texts being over 2000 years old. Over time, Japanese practitioners have developed and refined their techniques and several different styles have emerged. The following two styles are used by Fiona.
Toyohari
Toyohari is a refined system of Japanese meridian therapy. It is different from most other forms of Acupuncture in that it uses more delicate and specific treatment methods, placing great emphasis on the use of the practitioners' pulse diagnosis and palpation skills to diagnose and continually assess the effects of the treatment during the session. One notable difference is that the majority of needles are non-inserted as the acupuncture point is being stimulated at the surface of the body. This is an added bonus for babies and children and for those who are sensitive or needle phobic.
Manaka Protocols
Dr. Yoshio Manaka developed a style of Japanese Acupuncture based on the eight extraordinary meridians. He developed specific treatment techniques involving palpation of the abdomen for diagnosis and the use of Manaka Ion Pumping Cords for treatment.
OTHER TECHNIQUES USED BY AN ACUPUNCTURIST
Moxibustion - heat generated by the burning of a herb from the Mugwort plant on or near the skin (non-scarring).
Cupping – the process of placing suction cups on the skin.
Massage – manual stimulation of the meridians and acupoints.
Who can have acupuncture treatment?
Acupuncture treatment is suitable for anyone to receive. The gentle techniques utilized in the Japanese styles of treatment make it particularly good for children and babies and anyone who is needle phobic.
Does it hurt?
One of the aims at Harmony Acupuncture Centre is to provide gentle and nurturing treatment. The treatment techniques used are designed to be very relaxing and comfortable to receive with the aim that the experience be pain free.
How may Acupuncture/Acupressure be of benefit to you?
For information as to whether Acupuncture/Acupressure may be of benefit to you please contact Fiona so we can discuss your individual needs and circumstances.
What to expect from an Acupuncture session with Fiona:
Your initial consultation will include the taking of a complete medical history and any relevant diet and lifestyle information followed by palpation of the forearms and lower limbs, abdomen and pulse. A diagnosis is then made and a treatment strategy is formulated followed by the relevant treatment. After the treatment there may be some suggestions about lifestyle changes or other relevant techniques the client can do at home to enhance their healing. If appropriate, an Australian Bush Flower essence may also be prescribed.
How many treatments do I need?
The number of treatments required varies greatly depending on many factors including the overall health of the client and the chronicity of the problem and the client's health goals. Once an assessment is made a more accurate prognosis can be made.
Wellness Coaching via Telehealth
55min
Acupressure
Traditional Chinese Medicine (TCM)
Flower Essences
Wellness Coaching
Wellness Coaching Online
Traditional Chinese Medicine (TCM) Online
Flower Essences Online
Wellness coaching sessions empower you by teaching you acupressure points and giving you dietary, lifestyle and exercise advice from a Chinese Medicine perspective. Australian Bush Flower Essences may also be prescribed to address any emotional issues an
Acupressure and Chinese Medicine advice via telehealth
55min
Acupressure
Traditional Chinese Medicine (TCM)
Wellness Coaching Online
Empower yourself by learning techniques you can do at home to manage and improve your health and wellness
We're open 4 days.
| | | | |
| --- | --- | --- | --- |
| Tuesday | 9:00 am | To | 6:00 pm |
| Wednesday | 12:00 pm | To | 3:00 pm |
| Thursday | 9:00 am | To | 6:00 pm |
| Friday | 9:00 am | To | 5:00 pm |
Qualifications
Graduate Diploma In Clinical Acupuncture
Certificate In Manaka's Protocols
Certificate In Toyohari
Professional Membership
AACMA - Australian Acupuncture and Chinese Medicine Association
Chinese Medicine Board of Australia
---