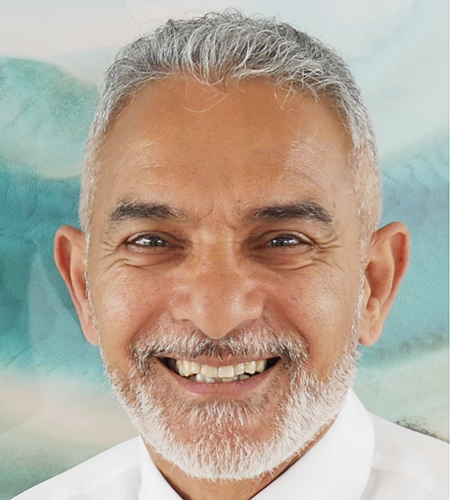 Want to find out my availability, pricing or opening hours? Click on Send Me Details Now to get started.
Send Me Details Now
Clicking on the Send Me Details Now button opens an enquiry form where you can message Healing Your Body By Healing Your Mind directly
Neurofeedback, Brain training for ADHD/Anxiety 
Healing Your Body By Healing Your Mind
Focus areas
Energy
Anxiety
Stress management
Love
Vision
Chronic pain
---
---
What is neurofeedback?
Electroencephalography (EEG) neurofeedback is a type of biofeedback therapy which measures and records the brain waves. The user receives visual or auditory feedback which help to train the brain to better regulate its activity. Neurofeedback has been used in clinics around the world for decades, and clinical research has shown it to be effective in treating many neurological conditions with lasting results.
Neurofeedback, or EEG biofeedback, is a non-drug treatment which belongs to a group of therapies called biofeedback. Neurofeedback has been used in clinics for decades to successfully treat various conditions, including ADD/ADHD, PTSD, anxiety, traumatic brain injuries, and others.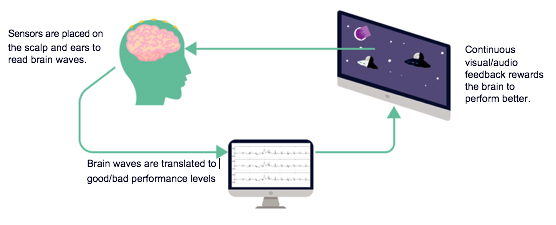 Neurofeedback is a safe, evidence-based treatment which can control symptoms with little or no side effects. Many research studies have shown it to be as effective as stimulant medications in treating ADD/ADHD. Clients can learn to change their brainwave patterns by playing games and watching videos as part of a training program, usually lasting 30-40 sessions.
Neurofeedback training require an EEG headset that is placed on your head. The headset connects with the iPad via Bluetooth. The program allows you to play video game which is controlled by your brainwaves. In the process of playing these games, your brain will learn better self-regulation and improvement in functioning.
What is the evidence behind neurofeedback?
Neurofeedback was first discovered in the 1950's as a form of operant conditioning, in which the brain changes its activities as result of stimuli, or positive or negative feedback.
Neurofeedback is therapist-guided, which means clinicians provide personalized supervision.
The research behind Neurofeedback for ADHD
The impact of neurofeedback on ADHD has been studied the most among all neurofeedback therapies. Many studies have been published over the years, we chose few recent ones to show you:
2009:
102 children aged 8-12 with an ADHD diagnosis were randomly assigned in two groups- one group did 36 neurofeedback sessions, the other did 36 sessions of computerized attention skills training game.
Findings:
Improvements in the neurofeedback group were superior to the control group. The findings indicated that "neurofeedback effects are substantial and of practical importance. Our results confirm findings of previous neurofeedback studies even under strict control conditions." The researchers concluded the result "indicates clinical efficacy of neurofeedback in children with ADHD".
Gevensleben, H., Holl, B., Albrecht, B.,Vogel, C., Schlamp, D., et al. (2009). Is neurofeedback an efficacious treatment for ADHD?: A randomized controlled clinical trial. Journal of Child Psychology and Psychiatry, 50, 780–789
2012:
130 children diagnosed with ADHD aged 6-18 were randomly assigned into 3 groups – one received neurofeedback, one received medication (methylphenidate), one received both neurofeedback and medication.
Findings:
The researchers conclude that "NF produced a significant improvement in the core symptoms of ADHD, which was equivalent to the effects produced by MPH (methylphenidate), based on parental reports. This supports the use of NF as an alternative therapy for children and adolescents with ADHD."
Duric NS, Assmus J, Gundersen DI, ElegenIB. (2012). Neurofeedback for the treatment of children and adolescents with ADHD: A randomized and controlled clinical trial using parental reports. BMC Psychiatry, 12:107
2012:
American Academy of Paediatrics rated neurofeedback as a Level 1 "Best Support" Intervention for ADHD. This is highest possible rating and at the same level as medication treatment and behavioural therapy
2014:
104 children were randomly assigned to receive NF (neurofeedback), cognitive training or a control condition. They were also evaluated 6 months post-intervention.
Findings:
"Neurofeedback participants made more prompt and greater improvements in ADHD symptoms, which were sustained at the 6-month follow-up, than did CT participants or those in the control group. This finding suggests that neurofeedback is a promising attention training treatment for children with ADHD."
Naomi J. Steiner, Elizabeth C. Frenette, Kirsten M. Rene, Robert T. Brennan and Ellen C. PerrinIn-School Neurofeedback Training for ADHD: Sustained Improvements From Randomized Controlled Trial; Paediatrics
Neurofeedback for ADD/ADHD/Anxiety
30min
Neurofeedback (brain Training) Session
NLP Neuro Linguistic Programming
45min
Neuro Linguistic Programming (NLP)
Anxiety, Depression, PTSD, Phobia
Qualifications
Bachelor Degree In Holistic Health Science
Holistic Health Practitioner
---