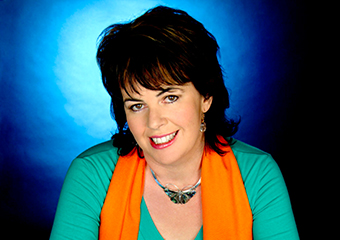 HEALING U
Clicking on the Send Me Details Now button opens an enquiry form where you can message Maree Best directly
Send Me Details Now
Remedial, Relaxation, Trigger Point, Deep Tissue, Reflexology , Lymphatic Drainage - "Vodder", Pregnancy/Infant, Cancer, Aromatherapy, Myofascial -Massage/Products, & Bush Flower Drops. Also offering Chinese Cupping/ Spooning, Crystal Healings, Life Coaching, Polarity, Ear Candling, Astrology work - 3D/Standard, Meditation, Medical Intuition/Energy Medicine and classes in all the aforementioned.
HEALING U
Servicing area
Norah Head, Toukley, Gorokan, Canton Beach, The Entrance, Wyong, Tuggerah, Gosford, Terrigal NSW
---
Focus areas
Sprains
Sinus
Nurturing
Frozen shoulder
Circulation
Joy
---

Welcome to HEALING U

Maree is a qualified body worker (ATMS 12580). Her treatments are designed to get you back on the road. Teaching you how to work with your body with a little help from natures garden.

Choosing from a range of treatments there is always a treatment option to manage what is happening with your body, mind & spirit. There are many benefits to you the client for using appropriate therapies to create balance & health in your life. HEALTH EQUALS WEALTH.

LYMPHATIC DRAINAGE-"VODDER TECHNIQUE

Developed by Emile Vodder in 1931 to help detoxify your body and fight off virus & bacteria. The lymph system is as complex and as big as our arteries and veins and yet serves an entirely different purpose. On receiving treatment you will find that you are carrying less fluid at all times especially at PMS times (woman) and that that fluid has been filtered by your kidneys for toxins before being flushed out of your body as waste. Your immune system will benefit and you will feel your level of energy rise and be less susceptible to virus & bacteria. Great for keeping your bowels regular. Fantastically helpful for people suffering from lung related diseases eg bronchitis, asthma & heart failure.Also used in conjunction with the Bioptron light therapy system to deliver clearances in the lymphatic system. Also very good for sprains within 24 hours of injury. Add a poultice of green clay and you have a winning combination to get you back & moving into your life in a much shorter time.

REFLEXOLOGY

Feet medicine - working with the body through manipulating the feet and accessing the body's energy supplies.We are what we think, feel and consume. Clearing blockages of energy means your body can start to feel the flow of relaxation, run more optimally and feel great all at the same time.The feet have an exact map of the body so many health situations can be assessed here. Biomechanical issues, spinal issues, sciatic nerve impingement issues, headache issues can all be assessed here. So as well as feeling great this is a massage modality that can work serious health issues. Also feet are soaked prior to treatment in an aromatherapy foot bath so you can start relaxing from the very beginning of your treatment.

PREGNANCY & INFANT MASSAGE

Treat yourself to a totally relaxing, luxurious and throughly comfortable pregnancy massage on our custom style pregnancy massage bed. Benefits include feeling emotionally supported, a sense of nurture, stimulates the glandular system, increases blood flow to all areas, increases lymphatic circulation, decreases oedema, alleviates fatigue/stress, maintains flexibility in muscles, ligaments, tendons & joints, alleviates stress on weight bearing joints, alleviates neck/back pain due to changed posture, eases the birth, alleviates discomfort/pain in labour by promoting body awareness. We can also show you how to massage your new bundle of joy to create a rested, relaxed and happy bub especially great for settling, creating flow in the digestive tract and to enhance your bonding that lasts a lifetime.

SPIRITUAL TREATMENTS, ENERGY MEDICINE/ MEDICAL INTUITION - 6 WEEKS INTRO TO ENERGY MEDICIINE/MEDICAL INTUITION STARTS TERM 1 FRI FEB 17 10AM-1PM.

Will enable you to access body harmony and let go of unhealthy emotional attachments that leave you feeling tired.Of prime importance is how you are feeling when interacting with people. Your programming as a child can hold you captive. These treatments are designed to bring issues to the surface that are stifling your personal growth.

ASTROLOGY 6 WEEKS INTRO COURSE STARTING THURS FEB 16 2012- (16/2,23/2,1/3,15/3,22/3, 29/3)

FOR ADVANCED ASTROLOGERS I WILL BE TEACHING ONE DAY WORKSHOPS ON:

"THE LOT OF THE PARENTS",where each child experiences the parent differently from their siblings.

MEDICAL ASTROLOGY -

1.THE CARDINAL CROSS (aries, cancer. libra & cap),

2.THE FIXED CROSS (taurus, leo, scorpio, aquarius) &

3.THE MUTABLE CROSS,(gemini, virgo, sag, pisces)

CANCER, DIABETES, HEART DISEASE & CHRONIC DISEASES,

SATURNIAN & NEPTUNIAN HEALTH SENSITIVITES

ORCUS, COMPANION OF PLUTO - THE YIN & YANG OF TRANSFORMATION,

SAMBIAN SYMBOLS.



PLEASE RING FOR FURTHER DETAILS.
.
Astrology lets one forgive everythng in one's life.With Astrology you can enter into an amazing realm of your own knowing where all your answers lie. Indulge your senses in the 3 D astrological circle of your life where you can feel encompassed & held with the universe & wait for your answers to be delivered. Spend some beautiful time out working in our 3 D Astro drama sessions or workshops with other like interested souls.

ENERGY MEDICINE

Treatments (colour therapy) will help you to connect with your own innate energy systems to bring balance. Try some relaxation using the bi-optron polarised coloured light system to bring the healing of the colour spectrum to your cell tissue. Everybody needs light and it has been a healer since the dawn of time. Relax while you feel the rejuvenating movement of the polarised light as it brings healing to your chakras. Sequences with all chakras or specifically working with one as identified by your intuitive body work up on arrival. Good for age spots or other blemishes also.

BUSH FLOWER ESSENCES

Will free you of psychological pressures to then free your body of physical constraints. This system developed by a naturopath delivers to you the healing vibrations of the Australian Bush. We live on an ancient land which ancient healing vibrations. Gondwanaland was the first continent to rise up and out of the ocean 40,000 years ago. We are the oldest continent with some of the oldest tree species & shrubs in the world. Let their magic heal your body, mind & spirit. Can achieve calming benefits with Emergency Essence in times of stress or trauma or something more physical like a skin problem can be addressed. Also mixed with Aromatherapy products to create a two- pronged effect to clear body challenges.

REMEDIAL MASSAGE

Will stimulate your blood supply allowing toxins in your muscles to leave your body via the lymphatic system.You will feel calm which in turn eases pain & discomfort. You will gain more free flowing movement through muscle manipulation and passive stretching. Leave that stiff aching back & neck behind.

TRIGGER POINT THERAPY

Is a powerful treatment. It is a series of deep musculoskeletal movements to coerce the muscle to let go of its tension and move back to its correct alignment creating a free flow of musculoskeletal movement. Guaranteed to give you your natural movement back again.

MUSCLE ENERGY TECHNIQUES

Are an aligning tool. When muscles go tight they go short. The idea of a muscle energy technique is to lenghten the muscle and return normal usage to you.There is no pain involved just gentle passive stretching movements.

MYOFASCIAL TECHNIQUES
are very soft movements just below the skin. You may hardly feel any thing happening to you yet something powerful is happening. You will benefit from muscles that let go of tension they have been holding into for a very long time. Great for frozen shoulder and stiff necks.

CANCER (ONCOLOGY) MASSAGE

Is a space where people facing this life altering health challenge can rest, feel safe and be nurtured in a private space where they can actually let it all go and not have to put a brave face on. Physically, tethering can be worked on (the feeling of very tight scar tissue holding back the usage of an arm, leg or other body part). Lymphatic issues can be addressed depending on where the cancer has been. Can make up aromatherapy clay products to help with radiation burns. Will always work within the clients emotional area and ask comfort questions for feedback.

AROMATHERAPY

Will complement any treatment or have a relaxation aromatherapy massage just with itself. Many take home products will continue your healing at home. Products like 'Anxiety Gone' in a 15g purse size jar, handy to take everywhere to calm your nerves or The 'Sleeping Giant' cream that will ensure you have a great nights sleep. Perhaps an oil blend to be vapourized as you sleep or a coughs and cold blend to be vapourized at work to guard against those nasty germs that are being coughed out everywhere. For any health situation a tailor made aromatherapy product can be made especially for you.

CHINESE CUPPING

Chinese say that the cups "Suck the bad wind out". It is like a vacuum cleaner for toxins in your body. Your lymphatic system will benefit from this toxic cleanse and all you have to do is sit back and relax while the relaxation benefits pour forth. Works in line with the chinese meridian system or energy superhighways of the body. Good for shoulders that have been pulled out of alignment and scapulars that need an extra push to move tense muscles. Beautiful way to finish off a treatment and highly beneficial to the Central Nervous System as a perfect balance.

EAR CANDLING

Is an older from of healing making a revival today. Very relaxing and nurturing. The candles themselves are hollow candles which are held gently on the edge of the ear to create a vacuum in the ear, drawing out old wax, residues of past infections and fungus. Candles cleanse on all levels both within the immune system and in the energy fields. Also good for sinus irritation used along with the lymphatic sinus routine and to clear head before or after flights.

MEDITATION & DREAM SYMBOLS CLASSES TERM 1 TUES 7PM - 6 WEEKS FREE& PLEASE BRING A PLATE. TEA & COFFEE PROVIDED.

Close your eyes and feel a sense of peace having been to that special place within your sub conscious. Creative visualization is a great way to start meditation as indeed there are many kinds of meditation. Learning your own group of symbols is akin to learning your own dream symbols that are unique to you. In this way using creative visualization delivers answers to many of lifes questions. Alot of people say "I have tried many times and I can't meditate". Alot of people say they dont dream. The key to both is to take time with yourself and tune into your symbols eg Picture of your Mother cooking in her kitchen means something different to everyone. What does it mean to you on a 'first thought best thought' basis and apply that answer to your life. My method has been taught to 100's of people and everyone has been able to learn from the first time they have meditated. The benefits are plenty.

POLARITY

Iis a system of positive and negative pulls whereby the hands are placed gently on the body in opposing positions creating balance for the client. Can setlle down people who find themselves in traumatised situations or for people who just like to sensation of being completely peaceful or at the end of a rather active treatment like trigger point therapy to put people into their "quite" space.

LIFE COACHING

Puts you into a space of what is possible for you in your life. You realize that you are only held back by the beliefs you hold about yourself. We set targets and engage in closed eye exercises to begin to imagine the possibilities in your life. Are you living your best life or is there something you have always wanted? Now is the time to reach out and grab it by sending the thought ahead. Energy really does follow intention. Welcome to your whole new life as we build it together step by step.


---
Maree is qualified in all aspects of:

Remedial Massage(trigger point, myofascial, muscle energy)Reflexology, Infant Massage Classes & Pregnancy Massage.
Lymphatic Drainage/Cancer Treatments
Aromatherapy massage & products/Bush Flower Essences
Stress Management, Relaxation Techniques, Meditation & Life Coaching
Std Charts/3D Astrology
With over 18 years of experience, Maree also is a qualified Natural Therapies Trainer, so she can help you, with any enquiries re:Natural Therapy Courses. To serve you better she is constantly studying the human mind, body & spirit to understand the very best PRACTICAL ways to help her clients.

Maree Best welcomes you and looks forward to meeting you.

Enjoy your day!

Also teaching Natural therapies! All those interested in course work please contact me at the above email address.

Qualifications

Diploma of Remedial Massage/Certificate in Chinese Cupping.
Certificate of Lymphatic Drainage - Vodder Technique/Certificate of Oncology Massage
Certificate IV in W.T & A/Diploma of Energy Medicine
Diploma of Aromatherapy/Certificate of Bush Flower Essences
Cert Astrology/Cert Colour Therapy
Reiki 1 & 2/ Cert Infant Massage/Cert Life Coaching/Cert of Counselling
Diploma Reflexology.
---