Member since 2012
Healing Divine
24 Kanimbla rd
Nedlands WA 6009
Priscilla is the "go to" Reiki Practitioner in the Western Suburbs. Remote Reiki services are also available.
Healing Divine - Reiki Services
---

What is
REIKI?

Reiki is the ancient art of Hands On Healing. Reiki means Universal Life Force. Universal Energy, Chi or Ki is sent through the healers hands. By placing the hands on your body, energy is provided to your body that can be used for healing or regeneration.

What Benefits Will I Receive From Reiki?

Increased energy
Reduced or resolved pain and discomfort
Healing of physical, mental and emotional conditions
Enhanced optimism and sense of well being
Reduced stress
Physical healing and regeneration
A new sense of harmony within yourself and your life

History of Reiki

Reiki is the ancient art of hands-on-healing rediscovered a century ago by Dr Mikao Usui, a Japanese Scholar. I have been blessed to be trained in Reiki using those original techniques he discovered. This teaching was perfectly preserved by being passed to only select individuals to train and teach the methods.

Dr Usui passed his teachings to Dr Churjiro Hayashi of Tokyo. He in turn taught Mrs Hawayo Takata of Hawaii who taught Rev. Beth Gray who was the first non-Japanese descent Reiki Master. Barbara McGregor (who trained me) was her understudy and is the Director of the Usui Reiki Network International. Barbara McGregor has trained Reiki graduates in Australia, Asia, UK and New Zealand.

For more information on Reiki training or the Usui Reiki Network International, see their website www.reiki.com.au

Why Come & See Me?

I have Advanced Training in the Usui Reiki Method of Life Energy Renewal in 2005 under the guidance of Barbara McGregor.

I love Reiki as a healing modality because it creates such a beautiful sense of peace and well-being in the recipient. I have also witnessed amazing results from the Reiki treatments that I have given. I have seen cancer shrink and it's spread to lymph glands completely clear, arthritic pain resolve, heart rhythm return to normal, and so much more.

Reiki energy is effective for all living creatures. I sent remote Reiki to a dog that was going to have it's leg amputated, and in the space of a couple of days he made a full recovery, was able to keep his leg. He regained his energy and was like his old self again.

I can read auras and read the energy within your body, such as in internal organs. I use this ability during your Reiki and Crystal Healings so that I can assist in releasing any energy blockages and balancing the energy within your body and auric field.

I often combine Reiki with Crystal Healing so that the crystals amplify the healing energy.

REMOTE REIKI HEALING AND REMOTE REIKI FOR PETS

I can send Reiki energy to you or your loved ones from any distance. I can assure you that it is strongly effective and I have seen miraculous results from it. For times when that is not possible or not easy to be there is person, Remote Reiki is truly a wonderful healing tool. You can also request Remote Reiki for a loved one or pet.

PRICES

$150 per hour of Reiki/Crystal Healing
$135 per hour of Healing for Concession Card Holders
$75 per hour of Remote Reiki
$150 per hour of Distance Healing with Intuitive Reading, or Distance Healing with Phone Support.


For more information about the best services for your needs or to organise an appointment - just text or email!
Qualification details
---
Bachelor of Medicine
Bachelor of Surgery (MBBS) 1999
Usui Reiki Method of Life Energy Renewal: Basic Level 2004, Advanced Level 2005 (Trained by Barbara McGregor)
Crystal Awakening: 2005, 2006 (Trained by Rachelle Charman - The Academy of Crystal Awakening
Crystal Shamanism: 2012 (Trained by Rachelle Charman - The Academy of Crystal Awakening)
Crystal Healing One: 2003 (Trained by Wayne Sugden)
Angel Intuitive: 2003, 2004, 2005, 2011 Completed with Honors (Trained by Doreen Virtue)
Energy Intuitive Reading: 2005 (Trained by Makita Gabriel - The Power Energetics Life Academy)
---
See Also...
About Me
Transformational Healing for Body, Mind and SpiritDr Priscilla Brockman MBBS
Healing Divine - Crystal Healing
Priscilla specialises in providing a range of professional Crystal Healing services in the Western Suburbs.Book a time to explore the beautiful, healing crystals for sale in the Healing Room in Nedlands. Just text or email for more information.
---
Service categories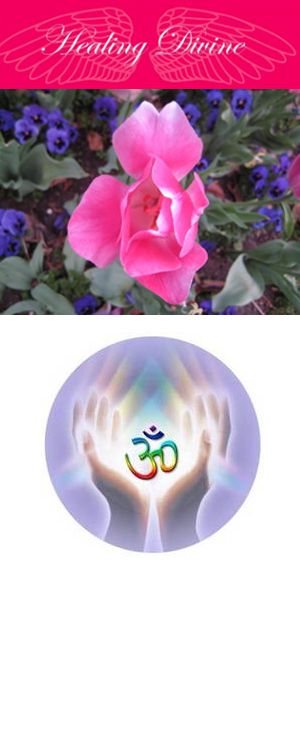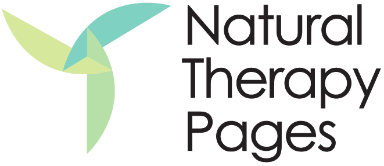 Healing Divine