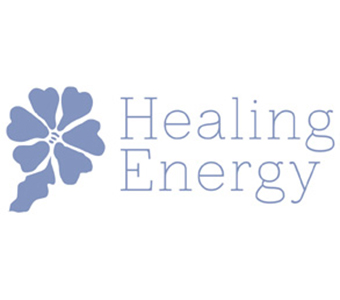 Healing Energy
Clicking on the Send Me Details Now button opens an enquiry form where you can message Healing Energy directly
Send Me Details Now
No matter what type of Spiritual Healing Treatment you're after, we here at Healing Energy are the professionals to call  
Healing Energy - Spiritual Healing
Servicing area
Sydney, NSW
---
Focus areas
Hydration
Stress Management
Jaw problems
Love
Life purpose
Space clearing
---
---

Aura & Chakra Clearing, Repair & Balancing

When the body is placed under stress (physical, biochemical or mental/emotional), the auric bodies and chakras can become blocked or depleted in energy. If not cleared, these dysfunctions in the energetic system eventually manifest in physical illness.


The practitioner acts as a conduit for universal life force and healing energy. An assessment is done of the aura and chakras to determine where imbalances or blocks are occurring in the energy field. The practitioner then uses an appropriate non-invasive procedure to clear and rebalance the subtle energy channels using intuitive healing skills and therapeutic modalities.

The process not only brings relaxation and pain relief, but also allows for deep healing on a mental, emotional and spiritual level. The client may sense the flow of energies with feeling of warmth, cooling, tingling or relaxation.


Nadi Repair

This technique is based on eastern medicine and esoteric philosophy. It involves working with the Nadi energy system to clear blocks and repair damage to the subtle energy system that not only provides us with our vitality, but is the communication vehicle between all the subtle energy systems (aura, chakras) and the physical body. Nadi damage is common with physical injuries and after trauma. It can often be the reason for injuries failing to heal.


Crystal Healing

Crystals can be used as a powerful energy balancing tool by themselves or in conjunction with other modalities, such as Reiki. Specific crystals are laid on each chakra or in the aura. The process is relaxing and peaceful.


Meditation

Meditation is a tool for training the mind and body to develop a state of equilibrium, relaxation and spiritual well-being. Meditation allows a state of calmness that can bring insights into our own awareness.

It is an ideal tool to use alone or in conjunction with other modalities and assists people to deal with the stresses in their lives. Meditation has also been proven successful in providing pain relief and impacting positively on other physiological problems, such as blood pressure.


Focusing

Focusing is a simple and powerful process of listening to bodily sensations and feelings in a gentle, accepting way to hear the messages our bodies are trying to give us. Through the process of focusing, new meaning, insights, healing, physical release, change and spiritual growth can occur. This process can be integrated into any therapeutic approach.



For more information about the best services for your needs or to organise an appointment - just give us a call!
---
Professional Membership
ATMS - Australian Traditional Medicine Society
---