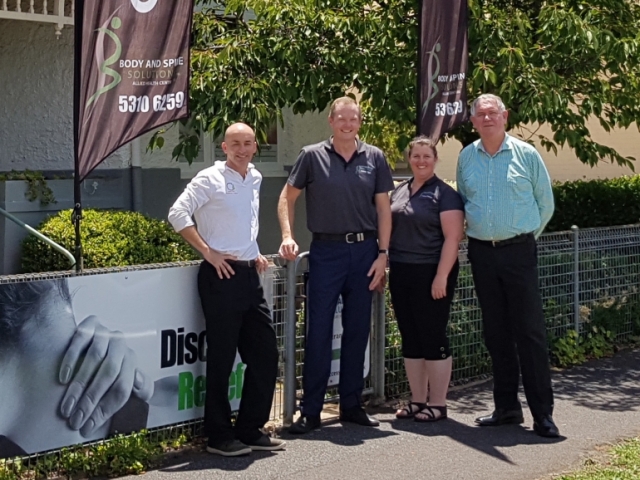 Member since 2009
Body and Spine Solutions
Body and Spine Solutions
301 Anson st
Orange NSW 2800
Servicing area: Orange, New South Wales
Arthritis
Cancer management
Heart disease
...
Want to find out my availability, pricing or opening hours? Click on Send Me Details Now to get started.
Clicking on the Send Me Details Now button opens an enquiry form where you can message Rachael Simpson directly.
Rachael is a qualified Chinese Practitioner and Japanese Acupuncturist. Also a Remedial Therapist and Chinese herbalist who has over ten years experience with creating solutions to your health problems.
Body and Spine Solutions - Massages
---
What is Therapeutic Massage?

Massage is manipulation of soft body tissue that promotes health, corrects and improves. But we now also realise that massage assists in the functioning of the body's physiological systems such as the lymphatic system, digestive system, circulatory system and even the respiratory system. Massage manipulates fascia which is a major sensory organ of the body. The relaxing benefits of massage assists with healing and promotes wellness and well-being. It assists the body into a balanced state called homeostasis.


What is the aim of Massage Therapy?

There are tremendous benefits to be achieved through regular therapeutic massage therapy. The aim can be to relax the body, reduce stress and release "feel good hormones" and boost immunity . Massage reduces muscular tension due to stress, anxiety or illness, releases toxins and attains relief from chronic pain. It helps find the cause and treat it by assessing and treating muscles, tendons, ligaments and connective tissue. These issues may be caused from injury, structural or chronic pain. The outcome will be a reduction and elimination in pain and restored function and mobility.

Massage can enhance your overall sense of emotional and physical wellbeing as well as your quality of life.


How will I benefit from Massage Therapy?

While it benefits the injured, the ill, and the stressed, the strength of therapeutic massage in preventing illness and conditions before they develop cannot be overlooked. Massage therapy can be used in the treatment of both acute and chronic conditions. The benefits are far reaching, including boosted immunity, relief of neck and back pain, improved flexibility and athletic performance, stress reduction and general sense of well-being. It is beneficial to everyone regardless of age, condition or health status. I can always plan a treatment to aid and benefit anybody.

Most of my treatment are an integration of different styles of massage. I look forward to caring for you.


Do you suffer from a chronic pain, discomfort or aches?

With muscular dysfunction that has been present for a long period of time, or that stems from a serious injury, you cannot expect speedy healing. You will experience temporary relief from one treatment but for long lasting changes that will truly make a difference, massage must become a regular part of your wellness routine. Massage is healing to the mind, body and spirit. It eases stress, which in turn will begin to impact any chronic pain symptoms that you may be experiencing.


Do you suffer from postural stress?

Do you suffer from a sore neck, aching shoulders or back pain from work or study? These are signs and symptoms of tension in the muscles. The solution is a therapeutic massage to relax those muscles and release the toxins. Massage also improves flexibility and alleviates muscular dysfunction.You will also notice fewer headaches, improved function and a reduction in tightness and stress.


What to expect from my treatments.

My treatments are customised to help ease a myriad of ailments and pains. I will address your areas of concern , relieving aching muscles, releasing stress and toxins and calming your mind. You will feel relaxed, restored and re-energised. Ideal for anyone suffering from health concerns including back and neck pain, aching shoulders, anxiety, sluggishness, muscular tension, poor mobility, chronic conditions and life changing illnesses.

Guaranteed that you will be refreshed not only in body but also in spirit and mind.


Identifies areas of dysfunction
Releases tension and restores balance
Improves athletic performance
Improves posture
Promotes muscular balance and flexibility
Addresses the cause and treats the symptoms

Conditions which benefit:

Frozen shoulder
Tension/stress headaches
Sprain/strain injuries
Post operative rehabilitation
Arthritic disorders
Stroke paralysis
Constipation/ thoracic lumbar spine
Whiplash

Pre and post event massage focuses on specific muscles used in sport or fitness activity.

Benefits:

Helps prevent injury
Enhances performance
Aid's recovery
Promotes muscular/posture balance
Improves flexibility
Therapeutic/ Relaxation Massage

Restores, relaxes, recharges, calms the mind and body. I use a mixture of modalities and relaxation techniques tailored to the individual needs

Relieves;

Stress
Anxiety
Insomnia
Muscular pain
Headaches
Psycho emotional stress
Chronic pain

Craniosacral Therapy believes that everyone is born with an underlying infinite order of intelligence or "vital force" energy ( often referred to as"chi" in Chinese Medicine). This is the same intelligence that keeps your heart beating and runs your body. This constant undetectable intelligence is carried by the nervous system to every cell in your body supplying it with
all the information it needs to function as planned, every day.

Craniosacral Therapists call this innate Intelligence. This is the intelligence that heals the body and is always with you! If every cell in your body is functioning at 100% then you will have optimal health. Unfortunately structural imbalances and spinal misalignments can interfere with the transmission of this innate intelligence, causing imbalance and altered cell
formation that in time can create many health problems and disease.

The main job of a Craniosacral Therapist is to help correct structural imbalances in the human body allowing the innate intelligence to go where it needs to go and to restore impeded circulation, alleviate any nerve impingement and thus allowing dysfunctional cells to heal themselves. The power that made your body can heal your body. Craniosacral Therapy helps to turn on your healing power and creates optimal health.

Craniosacral Therapy does not involve any spinal manipulations or adjustments but focuses on the use of Light-touch therapies to align the structural integrity of the body that is the root cause of many structural and spinal imbalances. The Craniosacral Therapist therefore may employ a number of techniques from different healing modalities to assist in
rebalancing the integrity of the body. Techniques may include, but are not limited to: Myofascial Release Therapy, Positional Release Therapy, Muscle Energy technique Therapy, Polarity Therapy or Acupressure.
---
For more information about the best services for your needs or to organise an appointment - just give us a call!
---
Qualification details
---
BApplSc (TCM)

Cert. IV Remedial Massage

Dip. Aromatherapy
---
Service categories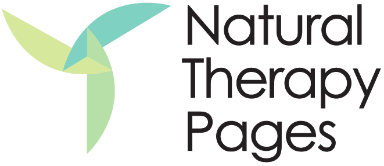 Body and Spine Solutions