Member since 2005
Healing Places
Jenny Phare
Servicing area: Sydney, Newcastle Central Coast regions, Australia nationally including Melbourne, Canberra, Adelaide, Brisbane, Perth, Cains, Darwin


Specializing in Energy and Spiritual House Clearing and Healing - we clear all built-up negative energy, remove negative entities and cross over lost souls. Then we bring down beautiful divine vibrant white light, so that you and your living and work spaces are clear and clean. At the same time we give you a Spiritual Healing!.
Healing Places - House & Business Clearing

We offer the following services globally:

Home/Space clearing
Business clearing
Land clearing and blessing
Crossing over lost souls
Negative entity and negative energy removal
Positive energies brought in to replace negative energies
Getting your house ready for sale energetically
Blessings and personal healings included
Remote or long distance clearing world-wide

We work by connecting with Universe, Source or Creator energy to facilitate a powerful healing for you and for your home. Over the 15 years we have been doing this work, weve come to realise the importance of healing the home or workplace as well as the people living and working there.


Please see our website at www.healingplaces.com.au for our many testimonials, including ones resulting from our long distance/remote work.

Testimonial:
"Hi Jenny, I can't thank you enough, I actually feel like my old self again. I feel amazing! My friends at work even commented that I had my mojo back and they had no idea what was going on at my place! My husband has also noticed the difference! It's hard to believe that something so unfathomable can have such an impact on you. Now that it's gone I felt like I was carrying it around on my back, it was such a burden! I will be recommending you if I ever come across anyone that needs help - Shannon".

House Clearing or "Ghost Busting" - We cross over ghosts or lost souls, clear all negative energy, poltergeists and negative entities, and we heal those weird uncomfortable feelings, or cold creepy areas of your home or business.

Over the 15+ years since weve been doing this work, weve come to realise the importance of healing you, your family, and your home and the land at the same time. For this reason, we believe we offer a very unique service.

We will bring peace, harmony and a wonderful positive, healthy and joyful atmosphere to your home or office. It is so wonderful to be able to change you and your space for the better!

Is something in your home frightening you?
Do you have fearful children or pets?
Are you constantly arguing?
Is part of your home feeling cold, sad, oppressive or scary?
Do you sense, hear or see ghosts?
Do you think your house is haunted?
Do you have poltergeist or negative entity activity?
Has there been a sudden change in your well-being?
Are you having trouble selling your home?
Have you just moved in and things are just not quite right?
Are you feeling down, or is your self talk negative?

These could all be symptoms of how negative energy or entities can affect your space. Some houses or workplaces can "hold" this negative energy over a long period of time, which can then affect you and your family or workmates by making you sick, or adversely affecting your mood. You may also find your home or work place is haunted by spirits or lost souls. This can have quite a negative effect on your space, and on your body!

We assist you to live and work in a much more harmonious environment by clearing out any negative energies and entities that don't belong there and crossing over any lost souls.

We create a wonderfully peaceful and harmonious environment for you, especially if you have just moved in to a new home, or if you have recently had a baby.

If you live a long way from us, it doesn't matter, we can assist you 'remotely'. Ask us how!

Testimonial:
I can't actually thank you enough Jenny. Such difficult times are lightened so much by your compassion and healing light. You play such an important role in this world. So wonderful to have you in it.
R.W. Perth, WA

Email us now for an appointment to clear and clean your living and work spaces!
Qualification details
Zoeros "The Turning Point"
Zoeros "Mastery and Service"
Australian Academy of Applied Parapsychology "Parapsychology"
Chiara College "Metaphysics"
Chiara College "Spiritual Healing"
Doreen Virtue "Angel Intuitive"
Theta Healing - Basic
Theta Healing - Advanced
Theta Healing - Intuitive Anatomy
Theta Healing - DNA3
Feng Shui - basic
Meditation practitioners and leaders
Life!
---
Service categories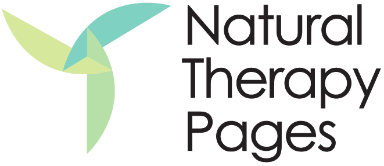 Healing Places