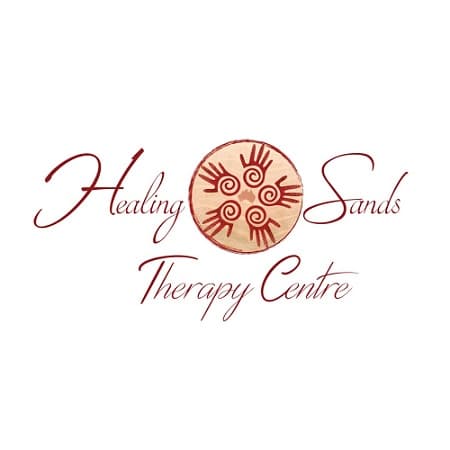 Healing Sands Therapy Centre
Want to find out my availability, pricing or opening hours? Click on Send Me Details Now to get started.
Send Me Details Now
Clicking on the Send Me Details Now button opens an enquiry form where you can message Juciane da Silva Browne directly
We leave and work in the heart of Australia. Our passion for natural therapies has taken us to a deep self-journey. We have  learnt and experienced on ourself the power of the massage touch and the detox/cleanse that colon hydrotherapy can provide. So, as we matured the reward was to help others on their own health journey. We are proud to announce that we are building a bigger and more modern clinic to be able to shed all the therapies we have dreamed for so long. Soon we will be moving our practice into a new level of care. COLONICS -  Achieve optimum health by flushing out damaging toxins from the body. Colon Hydrotherapy (Colonics) is a complementary health procedure that gently cleanses the colon restoring good digestion and brain clarity.  MASSAGE - Relax and reset your whole self with our Therapeutic Massage treatment. We use Pure Grade Essential oils, Hot Stones and a lot of Love & Care. We also sell the most important items for Gut Health: medical grade Enemas, probiotics, squatty pots and  One Day gut and liver cleanse Kits. Call or email Juciane to set your appointment. 0488042044 juciane1@hotmail.com
Healing Sands Therapy Centre - Massage and Gut Health in Alice Springs the Red Centre of Australia
---
Focus areas
Weight management
Chronic skin conditions
Hand pain
Pregnancy support
Postnatal support
Stress management
---
---
Healing Sands Therapy Centre is a family-owned business specialising in Colon Hydrotherapy (Colonics), massage and Far InfraRed Sauna.
The clinic sells high-quality grade enema bags, ZenCleaz Detox Kits, Pure Grade essential oils, Probiotics and Squatty Pots.
Gift Voucher is available for all products and services.
Services Offered
Colonic Hydrotherapy
Colonic is the very gentle cleasing of the colon. Our Certified therapists apply gentle massage on the abdomen aiding the natural motion of the intestine and use filtered water flow to remove faecal matter, gas and mucus from the colon , promoting a healthier gut flora ecosystem.
At Healing Sands Therapy Centre we use only the Closed System of the Colon Hydrotherapy. The treatment consist in the gentle insertion of a speculum with two external tubes into the rectum. One tube is used to introduce filtered water while the other tube is used only for the waste matter to exit, this ensures there is no mess or smell. We use TGA approved disposable equipment.
This procedure brings relief to constipation, diarrhoea, indigestion, poor digestion, bloating, colitis and much more. It's also beneficial to unrelated conditions like allergies, asthma & other skin conditions, arthritis, lethargy and more.
More benefits of colon hydrotherapy:
Aids in weight loss
Parasit elimination
Maintain regular bowel movement
Increases vitamin and nutrient absorption
Reduction in stress and anxiety
Decreases colon cancer risk
Boosts energy and concentration
Improves overall health and wellness
Book Your Colonic Hydrotherapy Session
Healing Sands Therapy Centre is open 6 days a week, and after normal business hours from Monday to Saturday. If you not sure if this treatment is right for you, please get in touch with one of our therapists.
We are located in Alice Springs NT treating locals and visitors.
Therapeutic Massage
A Therapeutic Massage is a gentle soft tissue massage with little to no discomfort involved. It is a gently flowing and kneading of the muscles aimend to improve circulation, de-stress, calm nerves and relax.
It is great for people who are highly stressed and need to relax more. It assists with anxiety as it helps with calming the nervous system. It is good "time out for myself" massage. Treatments can be from 60 mins to 90 mins.
Therapeutic Massages are also beneficial for people that are predisposed with conditions such as MS, Parkinson's Disease, Arthritis, Osteoporosis etc. It is good for people who are sensitive to pressure, such as people with Fibromyalgia and even the elderly as their skin and body becomes softer and more fragile.
Pregnancy Massage
This soothing, hands-on massage is specifically for expecting or new mums.
Pregnancy causes several changes in a woman's body. Physical to mental stresses are inevitable. Regular massages during and even postnatal can help relieve:
Joint pains
Back and neck pains
Headaches
Leg cramping
Insomnia
Swelling (prenatal)
Earthing
This therapeutic technique is based on the principle that reconnecting with the energy of the earth is healthy for the mind, body, and spirit.
It involves walking barefoot or putting your hands directly on the ground. For those who don't have access to a safe place to walk barefoot, grounding mats recreate the same electrical connection between the earth and the body.
Earthing or grounding reduces free radicals and prevents inflammation in the body.
Other services and products offered by Healing Sands Therapy Centre:
We supply in store or on line the following products:
Call or email Juciane to schedule your treatment.
0488042044
juciane1@hotmail.com
Stone Therapy Massage
Stone Therapy Massage
Let the hot stones indulge your massage experience. Shooting and relaxing the stones heat can help to alleviate the muscles tension as well as balancing body's energy.
Colonic Irrigation
Day Spas
Colon Hydrotherapy is a very gentle cleanse of the colon. Our certified therapists will be with you during the entire session to guide you through this healing process.
Qualifications
Certificate IV In Massage Therapy
Colon Hydrotherapy Therapist Certificate
Professional Membership
ATMS - Australian Traditional Medicine Society
---