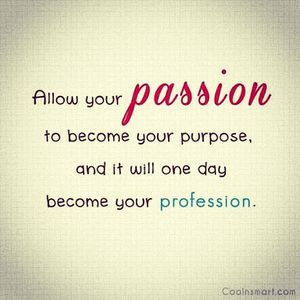 Member since 2009
Life Coaching & Holistic Counselling Australia
Frank La Macchia
Servicing area: Victoria, Online Consult Available Australia Wide
_ _ _ _ _ _ _ _ _ _ _ _ _ _ _ _ _ _ _ _
Finally, a career GPS that helps you
find your passion
Do any of these statements sound like you?
What is my life purpose?
What career path should I take?
Why is everything so hard for me to achieve?
I have achieved some career success but have now stalled?
Would you like to live passionately and jump out of bed excited to start a new day?
How my career coaching supports you in
finding a career you love and enjoy
Getting clear
My coaching saves you time and life energy because it helps you, gain clarity and insight into your passion/career goals, so YOU do not spend months or years trying to work it out.
Increasing your CONFIDENCE
I will help you increase your confidence levels, so you feel more empowered and inspired to start the journey sooner and apply for positions you value and desire. It is well known that people with low self-confidence often settle for much less than what they truly desire.
Identifying roadblocks and traffic jams.
When you Identify the barriers in the way of your path such as fear, guilt and procrastination, tailored strategies and recommendations are then developed to maximise what has been working well and remove any barries in the way.
Programming you Career GPS
We will work together to set goals, identify where you are heading and create a clear roadmap to get you to your dream destination with least effort.
Are you ready to find your passion? A career you love.
Contact me or email me now for a free initial consultation.
The sessions are one – one and are offered online, phone or in person.
0414 503 023
www.franklamacchia.com
---
Service categories
This practitioner provides online consults