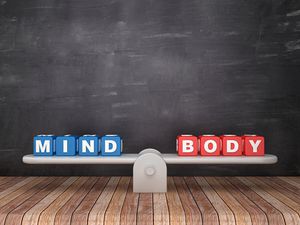 Member since 2009
Life Coaching & Holistic Counselling Australia
Frank La Macchia
Servicing area: Victoria, Online Consult Available Australia Wide
Mind-Body Connection
Overcome Anxiety & Depression
_ _ _ _ _ _ _ _ _ _ _ _ _ _ _ _ _ _ _ _
How to get to the root cause of your symptoms/ailments
'no added medication'
It has been proven that constant worry and stress over jobs, finances, relationships and many other life experiences can cause weight gain, anxiety, tense muscles, pain, headaches, stomach problems, sleeplessness (insomnia) throat issues, lockjaw fear of intimacy, sexual disfunction and many other ailments? But how do you overcome these issues naturally?
3 ways how my program
can help you
Discovery session
In your first consultation, an assessment will be undertaken that provides more awareness of the root cause around the symptoms/ailments you have and of how you respond to life experiences such as stress. The right solutions can then be created for you to start the healing process immediately to ultimately live a healthier and happier life
A holistic approach
My program is a healthy choice because you can resolve the root cause without adding any medication. It based on 20+ years' experience and also includes case studies showing you what others have done to overcome allergies, anxiety, depression, pain, insomnia, digestion issues, weight issues, migraines and many more ailments in a holistic way and natural way. The sessions are one – one and are offered online, phone or in person.
The evidence
There is so much evidence now that shows us that the mind-body connection has a powerful impact on our well-being at every level and that it can be used in treating both mental and physical disorders. Therefore, it is important to know how your body responds to certain emotions and stresses.
The link below is evidence-based research on the mind-body connection from University studies.
https://www.ncbi.nlm.nih.gov/pmc/articles/PMC1456909/
Do you want to feel ALIVE again?
Call or email me now and I will organise a time for you.
I'm looking forward to helping you
www.franklamacchia.com
0414 503 023
---
Service categories
This practitioner provides online consults