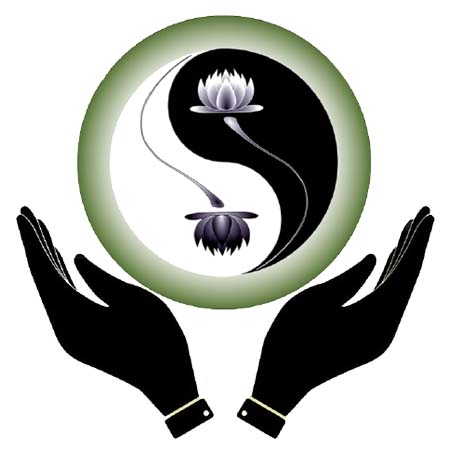 Healing You Therapist
Clicking on the Send Me Details Now button opens an enquiry form where you can message Wanjing Xu-Widziolek directly
Send Me Details Now
Receiving personalised massage therapy is essential for resolving muscle pain, stress, immobility, depression, and other issues. Vini can design a massage treatment plan that is tailored to your specific issues in order to restore your body's functionality. Consult her today to be free of pain for good.
Holistic Manual Therapist
Focus areas
Lower back pain
Anxiety
Adults
Relaxation
Sciatica
Dementia
---
---
Healing You Therapist is a premier massage clinic in Slacks Creek, Queensland, offering exceptional remedial massage treatments. Vini Wu leads a team of massage therapists who are fully licensed and certified, and have many years of industry experience. This explains why they are skilled at treating a wide range of health conditions, including:
Stress
Headaches and migraines
Postoperative pain
Anxiety
Lower back pain
Fibromyalgia
Chronic neck pain
Tension headaches
Sleep disorders
Muscle tension
Symptoms of depression
Pain associated with osteoarthritis
Rheumatoid arthritis
Restricted range of motion
Carpal tunnel syndrome
Stress in cancer patients
Poor balance
High blood pressure
Chemotherapy-induced nausea
Pain resulting from joint replacement
About Vini
Drawing on her extensive experience in the areas of remedial massage, sports massage, pregnancy massage, and other manual modalities, Vini provides personalised massage treatments tailored to her clients' individual needs. She also oversees and manages her team of massage therapists, ensuring that essential modalities are incorporated into each treatment session.
Vini is a firm believer in the benefits of holistic massage for the body, mind and spirit. She is dedicated to her personal growth by learning new knowledge and skills on a regular basis so that she can promote her clients' education and encourage them to participate in and benefit from this powerful self-healing process.
Services Offered
Healing You Therapist only uses 100% natural products. As a result, you can rest assured that you are receiving only the best possible care. Our treatments are tailored to your needs because we don't believe in a one-size-fits-all approach, knowing that each person's body is unique. We will work to identify the underlying cause of your problem so that we can provide you with the best solution.
Among our most popular services are the following:
Remedial Massage
Acupressure Massage
Sports Massage
Head & Face Massage
Pain Relief Massage
Tennis Elbow Massage
Foot Massage
Hot Stone Massage
Jaw Pain Massage
Deep Tissue Massage
Ear Candling
Cupping & Massage
Client Testimonials
"I have been seeing Vini for a two years now, she has kept my back and hips in great shape and has a wealth of knowledge on how to look after your body with a wonderful holistic approach" - Jenni Lee Schouten
"I've never had a regular massage therapist that I go back to until I found Vini. She is the best fit for me as she is very friendly and easy to get along with. Vini always goes the extra mile to make sure I get the best treatment every time and she always asks for feedback to see what works for me and what doesn't then adjusts her approach accordingly. Her treatments work better for me then any other therapist I've been to. I Highly recommend." - Adam Schmalkuche
"I was referred by my personal trainer as I was having mobility problems in my shoulders, after only 3 treatments I am noticing a big difference, Nina takes the time to understand your problems and genuinely wants to help." - Clayton Butler
"Ive been seeing vinnie now for 3 months for remedial massage and dry needling. Ive seen better results with her treatments than i have with other physios ive seen in the past. Vinnie has also helped with other things like relaxation techniques and essential oils for my spine. She is very holistic and treats the whole body. I highly record recommend her." - Angela Mancy
Make an appointment today to experience our healing massage therapy for yourself. Get rebates from your health insurance company for the services you use from us.
We're open 6 days.
| | | | |
| --- | --- | --- | --- |
| Monday | 9:30 am | To | 6:00 pm |
| Tuesday | 9:30 am | To | 6:00 pm |
| Wednesday | 9:30 am | To | 6:00 pm |
| Thursday | 9:30 am | To | 6:00 pm |
| Friday | 9:30 am | To | 6:00 pm |
| Saturday | 10:00 am | To | 6:00 pm |
Qualifications
Diploma In Remedial Massage Therapy
---