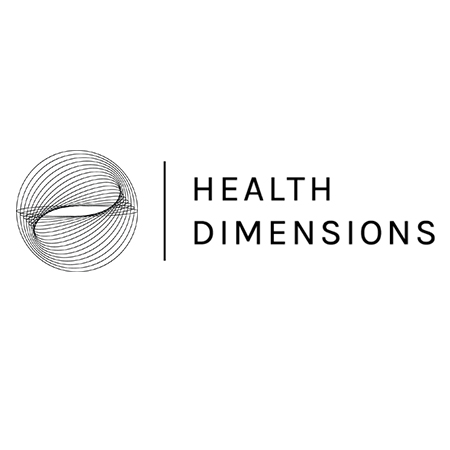 Health Dimensions
Want to find out my availability, pricing or opening hours? Click on Send Me Details Now to get started.
Send Me Details Now
Clicking on the Send Me Details Now button opens an enquiry form where you can message Health Dimensions directly
A kinesiologist or transformational life coach may help you discover underlying causes of your physical, mental or emotional pain.
Kinesiology, EFT, Quit Smoking & Transformational Life Coaching
Servicing area
Windsor, Richmond, Bella Vista, Norwest and their surrounding areas
---
Focus areas
Paediatrics
Arthritis
Osteoporosis
Reflux
Depression
Family therapy
---
---
KINESIOLOGY
Our kinesiologist is a qualified, experienced therapist who treats from our Windsor clinic.
Kinesiology identifies the causes of your ailments or issues then balances the associated energetic imbalances. Energy balancing brings a person closer to achieving goals whether it is to do with work performance, relationships, career goals, health, weight loss, overcoming fears, phobias and addictions, enhancing memory or learning and coping better in life in general. We also provide emotional freedom technique, metabolic typing diets and weight loss coaching.
Does kinesiology hurt?
Kinesiology is physically gentle but often produces profound mental and emotional shifts.
What is muscle testing?
Muscle testing taps into the relationship between your subconscious mind and your energy by asking true/false questions and checking your body's response.
How does kinesiology work?
A response is achieved in several ways, but mostly with a method called the Arm Test, where you hold one arm outstretched in front of you, parallel to the floor. Placing two fingers on your wrist, your kinesiologist asks a question and applies light pressure. If your arm resists, it's a strong/yes response. If your arm gives way under the pressure, it's a weak/no response. The strong/weak response presents the answers for your kinesiologist to help you.
---
QUIT SMOKING
Our quit smoking therapist is qualified and experienced and treats from our Windsor clinic.
Have you thought of quitting cigarettes and don't know how to do it? Are you scared of the consequences?
95 percent of people quit smoking in one session over two appointments.
The remaining five percent require a follow-up session due to the emotional needs that smoking cigarettes supporst. We guarantee you'll quit smoking.
---
TRANSFORMATIONAL LIFE COACHING
Our transformation life coach is a qualified and experienced therapist who treats from our Bella Vista clinic.
Life coaching aims to help you solve issues and achieve goals in your personal life and business ventures. It's a professional expansion on the help and guidance for making important decisions and overcoming issues which you might obtain from wise and experienced friends or family. A life coach offers objective solutions and specialised advice, supplying a tailor-made perspective to help you achieve your desired results.
Which issues does a life coach treat?
Reduce stress
Phobias
Eating disorders
Cravings
Fertility issues
Trauma
Sports Performance
Injury Recovery
Business and Sales Performance
Small Business Management
Success
Entrepreneurship
Money Blocks
Pain Management
Anxiety
Career Coaching
Personal Growth
Motivation
Creativity
Family Relationships
Change of Career
Does life coaching work?
Life coaching uses tried and tested therapies such as psychology, sociology and a variety of forms of counselling. A coach can advise you about organising your priorities and provide with strategies to help you solve your problems as they arise.
Your commitment and openness to new ideas and options for doing things differently to the way you've done them in the past can lead to your success.
Please note that specialist and/or medical help is required for deeper-rooted issues such as depression.
Will I benefit from treatment by a life coach?
If you're at a standstill in your life, ready for change but don't know how or where to start life coaching can help you define your goals and show you paths to achieve them.
If you're already successful and want more or greater challenges a life coach may help you strive to achieve your goals.
---
Meet our Kinesiologist and EFT/Life Coach Therapist
Teya Skae
Dip.Clin. Nutrition, Dip. Health Sc.(Kinesiology)
Quit Smoking in 1 – 2 sessions
Emotional Freedom Technique (EFT) Coach
Teya Skae treats a wide range of issues ranging from food addiction and eating disorders to alcohol and nicotine dependence. As a nutritionist, kinesiologist and Emotional Freedom Technique (EFT) coach, she is highly trained in providing effective solutions for chronic stress and fatigue.
Teya is no stranger to bulimia which she struggled with for 12 years. Her deep-seated competitive nature, resulting from being a professional athlete for several years and a runner-up at the Miss Australia in Figure and Fitness, also stole her health at some point in her life.
But her will to bounce back helped her overcome all of her difficulties. She now provides patient-centred care to treat conditions which conventional medicine has failed to resolve.
Dr. Kumari Hallwirth Pillay
EFT/Transformational Life Coach
BSC.(Honours – Molecular and Mibrobial Genetics), MMedSc., PhD (Neurogenetics)
Member Human Genetics Society of Australasia IITC
Dr. Kumari Hallwirth Pillay employs EFT and Transformational Life Coaching to treat patients suffering from addictions, phobias, stress and other conditions. She, too, had her own encounter with energy depletion and high levels of stress while working for various healthcare companies.
Her discovery of the health benefits of Emotional Freedom Technique is what saved her. It improved her meditation skills and removed fatigue from her system. These days, she uses her skills in EFT and Transformational Life Coaching to support people struggling with stress, phobias, infertility, trauma, sports performance and many other issues.
---
Book an appointment to learn more about kinesiology and transformational life coaching
---
Professional Membership
Osteopathy Australia (AOA)
ATMS - Australian Traditional Medicine Society
IICT - International Institute For Complementary Therapists
ANTA - Australian Natural Therapists Association
NHAA - Naturopaths & Herbalists Association Of Australia
---