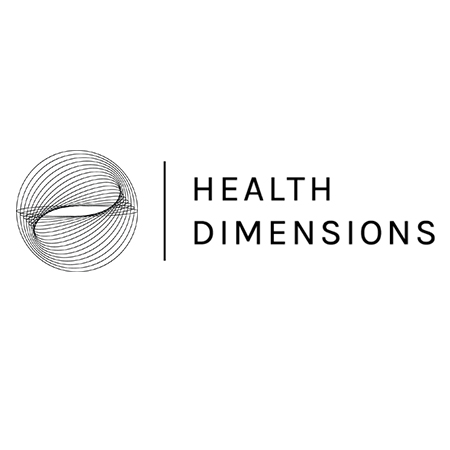 Health Dimensions
Want to find out my availability, pricing or opening hours? Click on Send Me Details Now to get started.
Send Me Details Now
Clicking on the Send Me Details Now button opens an enquiry form where you can message Health Dimensions directly
Massage therapists rub and knead muscle tissue to relieve pain, reduce stress, repair sports injuries, and improve relaxation and general wellness.
Massage Therapy, Remedial Massage, Deep Tissue Massage, Sports Massage, Swedish Massage
Servicing area
Windsor, Richmond, Bella Vista, Norwest and their surrounding areas
---
Focus areas
Paediatrics
Arthritis
Osteoporosis
Reflux
Depression
Family therapy
---
---
MASSAGE THERAPY
REMEDIAL MASSAGE THERAPY
Our remedial massage therapists are qualified and experienced and treat from both our Windsor and Bella Vista clinics.
In a calm and soothing environment, massage therapists generally press and rub in strokes or circular motions, kneading your muscle tissue to relieve pain and reduce stress, rehabilitate sports injuries, increase relaxation and improve general wellness.
What is Remedial Massage?
This technique can be gentle and shallow, or deep and strong. The therapist works with your muscles that are knotted and tense or damaged. Your therapist will identify the cause of your issue, thus healing the cause as well as the symptoms.
What is Deep Tissue Massage?
This technique focuses on the deeper layer of muscle tissue. Your therapist treats with this technique to relax the muscle fibres while releasing patterns of tensions and to remove toxins while relaxing and soothing the muscle.
What is Sports Massage?
This is a technique of massage typically used before, during or after athletic events. This massage promotes flexibility, reduces fatigue, relieves swelling and muscle tension and prevents injuries.
What is Swedish Massage?
Swedish massage involves a variety of techniques to relax muscles by applying pressure to deeper muscles and bones, rubbing in the direction of blood flow returning to the heart.
What is Lymphatic Drainage Massage?
It is a gentle massage, stimulating the circulation of lymph fluid throughout your body and performed by a specially trained therapist. Lymphatic massage helps speed up the processing and removal of toxins if your lymphatic system is sluggish. This form of massage helps prevent swelling after surgery or an injury. When the flow of your lymph fluids is increased the function of your immune system improves.
How will massage help during my pregnancy and is it safe for me and my baby?
Pregnancy massage is gaining popularity to reduce stress and anxiety in you and your developing baby. It improves blood flow, sleep, milk production and post-natal recovery. It reduces fatigue, pressure on your veins, strain on your lower back, abdomen, neck and shoulders, as well as muscles and cramps. Our massage therapists are qualified and experienced in treating you and your developing baby safely.
---
Meet our Massage Therapists
Alison Mitchell
B.App.Sc. (Nat) Post Grad. Dip. (Nat) CIMI (Certified Infant Massage Instructor)
Member ATMS NHAA
Rafat Azar
Massage Therapist Therapeutic/Remedial Massage Cert IV Massage
Member IICT
Rafat Azar has been our massage therapist for the past 7 years, whose contribution is unparalleled. He provides our clients with the best experience every single time. Aside from that, he assists James Harrison during his appointments with patients.
Daniela Lofaro
Massage Therapist
Diploma Remedial Massage
Member ATMS
Daniela Lofaro was familiar with physical injury and chronic pain as a former martial arts student, instructor and business owner. She has seen and experienced the results of poor patterns and self-neglect and how it impacts multiple areas of a person's life. She believes most pain-related issues can be anticipated by prioritising self care, and seeking targeted treatment.
She treats her clients holistically with the understanding that many factors contribute to pain, not only those directly related to physical injury. Her treatment style is targeted and specific to the client's issues with the intention to do only what's necessary to facilitate change.
Daniela treats people of all ages and backgrounds, from gym enthusiasts, office workers, expectant mothers and chronic pain sufferers.
Her pursuit of pain management and treatment started with studying Remedial Massage at the Australian Institute of Fitness. Daniela continues learning in order to deliver a wider range of pain solutions to her clients.
---
Book an appointment to learn more about our massage therapies.
Professional Membership
Osteopathy Australia (AOA)
ATMS - Australian Traditional Medicine Society
IICT - International Institute For Complementary Therapists
ANTA - Australian Natural Therapists Association
NHAA - Naturopaths & Herbalists Association of Australia
---