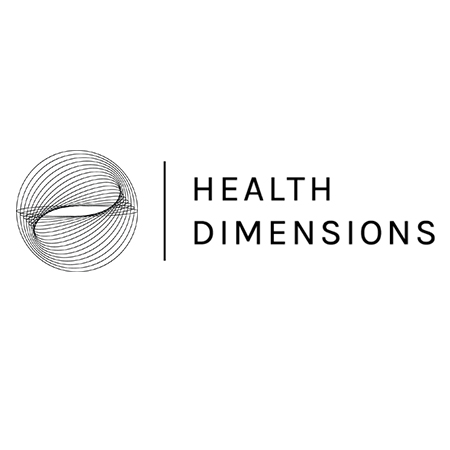 Health Dimensions
Want to find out my availability, pricing or opening hours? Click on Send Me Details Now to get started.
Send Me Details Now
Clicking on the Send Me Details Now button opens an enquiry form where you can message Health Dimensions directly
Naturopathy aims to treat the whole person by seeking the cause of your ill health, using herbal and nutritional medicine for recovery and wellness.
Naturopaths: Naturopathy, Herbal Medicine, Flower Essences & Nutrition
Servicing area
Windsor, Richmond, Bella Vista & Norwest NSW
---
Focus areas
Paediatrics
Arthritis
Osteoporosis
Reflux
Depression
Family therapy
---
---
NATUROPATHY
Our naturopaths/herbalists are qualified, experienced therapists who treat from our Windsor clinic.
Naturopathy is a holistic healing system that aims to treat the whole person by seeking the cause of your ill health. Naturopaths believe the body is able to heal itself if its provided the materials it needs to do so. Naturopathy uses a variety of natural therapies such as herbal and nutritional medicine. Our naturopaths determine the best solution and work with you to achieve your recovery and wellness goals.
When should I see a naturopath?
Naturopathic medicine may be applied to most health concerns. You don't need to be sick to see a Naturopath. Prevention is a focus with the goal of improved wellness, vitality and energy.
What will I be prescribed to help me?
Treatments vary from person to person and may include herbal medicines in a liquid or tablet form, nutritional supplements, flower essences or a detailed dietary plan.
What is the origin of naturopathy?
The Healing Power of Nature was first formulated by the Greek physician, Hippocrates 2400 years ago. He believed in a "healthy mind in a healthy body".
Meet Our Naturopaths
Alison Mitchell
B.App.Sc. (Nat) Post Grad. Dip. (Nat) CIMI (Certified Infant Massage Instructor)
Member ATMS, NHAA
Alison Mitchell is a certified naturopath and infant massage instructor. She compares her treatment approach to a jigsaw puzzle, where you piece together the symptoms of an ailment and conduct in-depth research to get to the bottom of the problem.
She integrates the aspect of nutrition into every treatment plan and encourages her patients to take account of their health in order to make positive changes to it.
As an enthusiastic foodie with a flair for whipping up delicious meals made from natural ingredients, Alison is a firm believer of the 80/20 rule; 80% of what you consume goes to your body, while 20% of it nourishes your soul. She teaches her patients about the healing properties of food and how these can contribute to their health and wellbeing.
She works with traditional healing modalities that are supported by research to treat a variety of conditions. She specialises in the treatment of women's health, digestive issues, urinary tract infections, and skin problems.
Alison Kandelas
Herbalist/Nutritionist/Remedial Massage/Naturopath
Adv. Dip. Herbal Medicine Adv. Dip. Naturopathy Adv. Dip. Nutrition Dip. Remedial Massage
Member ATMS
Alison Kandelas uses her knowledge and skills in naturopathy to guide people towards a healthier lifestyle. She supports their health with herbs, which she considers an ideal alternative to pharmaceutical drugs or other chemically-infused medications.
During treatment, she educates her patients on the importance of nutrition to their health. She walks them through the dangers they could be facing by consuming high amounts of processed foods that are rich in sugar, preservatives, cholesterol and artificial flavours and colours.
Alison has qualifications for remedial massage therapy, which she uses to manage pain. Several of her clients have shared with her their difficulty in finding natural remedies for managing their pain. To help them out, she created her own brand, Alison Herbal Remedies, and rolled the Cayenne Balm which relieves chronic pain.
---
NUTRITION
Our nutritionist is a qualified, experienced therapist who treats from both our Windsor and Bella Vista clinics.
The foods you eat determine whether you have enough nutrients for energy, to make and repair tissue and to support your immunity. Nutrients reduce your risk of disease, while improving your physical and mental development. A nutritionist is trained to provide you with information and advice about the importance of eating healthy food for your dietary needs to achieve your optimal wellbeing.
When should I see a nutritionist?
There are several reasons why it might be beneficial to you to consult a nutritionist: if you think you have a food intolerance or allergy or if you have regular constipation or diarrhoea; if any food makes you fell unwell or you're unable to lose or gain weight; if you regularly suffer with acid reflux or heartburn; if your hunger levels has dramatically changed; if you've become obsessed by food; if you're prone to stress fractures; if you binge eat or overeat when you're emotional; when life is too hectic; or you want to have a baby.
What is a healthy diet?
It is eating a balance of foods from the five food groups, depicted in the Healthy Eating Pyramid: vegetables and legumes (peas and beans); fruit; grains and cereals; lean meat, poultry, fish, eggs, legumes (peas and beans), tofu, nuts, seeds; and meat, cheese, yoghurt or alternatives.
What is the Healthy Eating Pyramid?
It is a visual guide showing the types of foods (see the answer above) and the proportions that should be eaten every day.
What does RDI stand for?
RDI is short for Recommended Daily Intake. Australian dietary guidelines make recommendations for how much of any nutrient or mineral and standard serves of any given food a person needs, depending on their stage of life for optimum nutrition.
Which fats are good for me?
Healthy fats are those found in olive oil, coconut oil, butter, ghee, sesame oil and flax seed oil. You'll also find healthy fats in pine nuts, walnuts and brazil nuts, and seeds such as linseed, chia, sunflower and sesame seeds. Other healthy fat food choices are avocados, eggs, dark chocolate, full fat yoghurt and fatty fish such as salmon, herring, sardines, anchovies, tuna, mackerel, halibut and rainbow trout.
Meet Our Nutritionist
Mary Collis
Nutritionist
Ad.Dip. (Nutr.Med.)
Member ATMS
Mary Collis' inspiration to study nutrition came after discovering a change in food and lifestyle creates significant differences for most diseases.
Growing up, Mary endured digestive issues for many years and suffered silently as she became increasingly isolated. Her grandmother, who died young, battled both rheumatoid arthritis and the side effects of her prescribed medication. When Mary's mother was diagnosed with breast cancer, Mary wondered whether the role of food could achieve a healthy outcome. When she wasn't able to find a practitioner to help her mother, Mary returned to college to learn about the impacts of food and lifestyle on the human body.
Mary develops a personalised plan for her clients whether they're enduring an autoimmune disease, mental illness, digestive issues or another of the many conditions she's qualified and experienced to treat.
She believes the effects of most diseases can be improved, particularly through eating better and making positive and healthy lifestyle changes.
Mary is married to Paul who is a finance and management expert in the building industry. They have five adult children and one grandchild.
---
Book an appointment and learn how to activate your body's healing function.
---
Professional Membership
Osteopathy Australia (AOA)
ATMS - Australian Traditional Medicine Society
IICT - International Institute For Complementary Therapists
ANTA - Australian Natural Therapists Association
NHAA - Naturopaths & Herbalists Association Of Australia
---