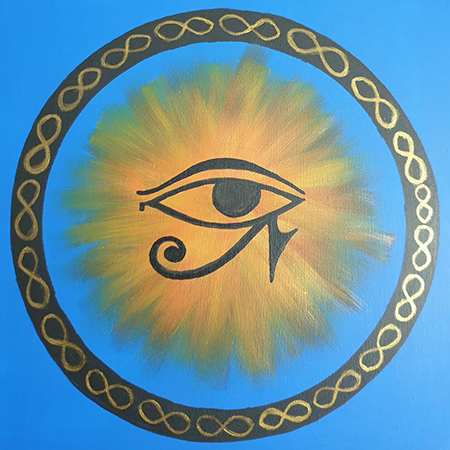 Health Inspirations Northside
Want to find out my availability, pricing or opening hours? Click on Send Me Details Now to get started.
Send Me Details Now
Clicking on the Send Me Details Now button opens an enquiry form where you can message Patricia Newton directly
Reiki rebalances the body on physical, mental, emotional and spiritual levels and re-integrates the person, soothing their soul.
Health Inspirations Northside - Reiki
Servicing area
Online/ Zoom, Worldwide
---
Focus areas
Pain management
Trauma
Back pain
Fatigue
Palliative care
Neck pain
---
---
What is Reiki?
Developed in Japan by Dr Mikao Usui, Reiki is a non-invasive, hands-on practice that taps into the vital and intelligent life force energy that flows through everyone and everything and organises the entire universe.
Our bodies contain and transmit a bio-field emitting biophotons, a network of energy patterns that vibrate at different but normally harmonic levels. High vibrations ensure great health and wellbeing. Lower frequencies result in energy imbalances, illness & disease.
Emotions play a vital role in maintaining high vibrations, and things like traumatic events, stress, fear, loss and pent-up emotions shatter harmony and disturb the flow of life force energy through our bio-field. This lowers our vibrations, immune system causing blockages that deplete our energy and reduce our resilience to cope with life. Low vibrations lead to poor health.
Dr Usui stated, 'FIRST HEAL THE SPIRIT THE PHYSICAL WILL FOLLOW.'
Reiki elevates the body's vibration on a molecular level and removes emotional blockages. It's believed to balance our bio-field, triggering our body's innate ability to self-heal by restoring equilibrium and integrating physical, mental, emotional and spiritual levels.
Reiki is perfect for everyone and finds you when you need it.
Reiki came to Pat via a lady who'd been embezzled and lost everything but still felt blessed because, she said, "I've got my Reiki." Pat had never heard of Reiki but felt compelled discover why it was so powerful. Soon after, Pat's family was plunged into a horrendous situation with negative emotions that engulfed her. Remembering the lady, Pat committed to Reiki training to restore family peace and harmony. In the process, and with collegiate support in her career as a Specialist Palliative Care RN, she gave much comfort to dying patients by creating a holistic dying process within the Palliative Care setting.
"Reiki nourished my soul," says Pat. "I found that it healed, rebalanced and de-stressed me, and was an invaluable adjunct to nursing."
From there her spiritual journey rapidly progressed. Her insatiable quest for truth and knowledge drove her to study incessantly, mastering and integrating a vast array of modalities and qualifications within the scientific, spiritual, esoteric, traditional and complementary realm – including six Reiki Masterships.
Reiki is so integrated into her very being she says, "I am Reiki."
Patricia now specialises in training Komyo Reiki as taught by Hyakuten Inamoto and continues to update her practice.
As a highly qualified Integrated Energy Master Healer, fusing science with multiple modalities, Pat has developed unique formulae that transforms clients at the cellular level. She collapses unconscious sabotaging emotional patterns, integrating the Shadow and Mind Body Spirit to allow healing at quantum levels.
Life challenges everyone, our dynamic bio-field is vulnerable. However, Pat is now so attuned to her own body frequencies she maintains vibrant energy by measuring recalibrating and integrating the five bodies. From this elevated state she facilitates self-healing and personal life transformation in others. Her transmissions are unique and extremely powerful.
Pat conducts regular Reiki Training Workshops (on demand), Reiki Shares and One on One personalised Treatments.
---