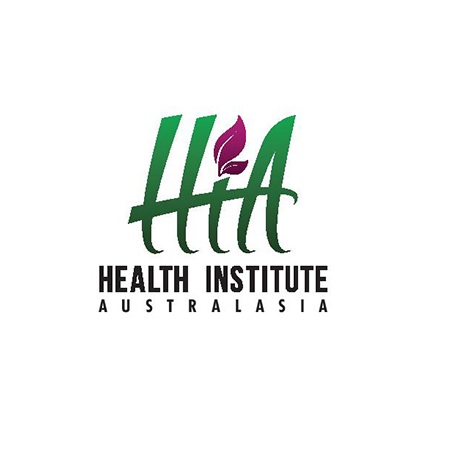 Health Institute Australasia
Want to find out my availability, pricing or opening hours? Click on Send Me Details Now to get started.
Send Me Details Now
Clicking on the Send Me Details Now button opens an enquiry form where you can message Shanti Gowans directly
Specialising in providing a wide range of Ayurveda treatments, massages & personalised remedies, to Men & Women of all ages who live in the greater Southport area. Workshops & Courses are also available.
Ayurveda Treatments, Massages & Personalised Remedies
Servicing area
Southport, Beechmont, Gold Coast, Brisbane & South East QLD, and Northern NSW
---
Focus areas
Lower back pain
Health assessment
Group meditation
Love
Therapeutic yoga
Lifestyle
---
---
This natural, safe, gentle and effective form of therapy is perfect for Men & Women of all ages who are looking to improve their overall health & wellbeing. Using a combination of techniques and therapies, Ayurveda can be used to address a wide range of physical, emotional and spiritual issues. Gentle enough to be used in combination with other therapies and healing modalities, why not give us a call, organise your next consultation and discover the benefits for yourself.
WHAT IS AYURVEDA?
Ayurveda is the knowledge of life and health. It is Indian naturopathy which stems from the time of the Vedas. It is the oldest and most comprehensive system of medicine invented for humankind. The term Ayurveda means the 'science of life'. It teaches a way of life that enables you to be centred and focus on the healing that comes from within. It is a holistic healing science that teaches you to recognise your self – your constitution, and the importance of your role, your actions, behaviour and choices in correct food, herbs, exercise and lifestyle in improving health and preventing disease and deals elaborately with measures for healthful living and vitality for the entire span of a person's life and its various phases, not only for your own use. It teaches you to respect nature and obey certain natural laws. It has also developed a wide range of therapeutic measures, natural ways and herbs to combat illness and achieve longevity.
THE DEMAND FOR AYURVEDIC PRACTITIONERS
The popularity of Ayurveda as a modality of health and well-being has steadily grown in recent years. With this growth comes the demand for suitably qualified practitioners to guide people safely and effectively. The Ayurvedic course is a nationally recognised vocational training course that draws from the extensive classical and authentic traditions of Ayurveda. Delivering 600 hours (Diploma) and 1800 hours (Advanced Diploma of Ayurveda), this course provides a breadth and depth of learning that is second to none which has earned it the highest regard nationally and internationally.
OUR ACCREDITED AYURVEDA COURSES
The Health Institute Australia offers courses to become an Ayurvedic Lifestyle Consultant and Ayurvedic Practitioner. With this study you can take more responsibility for your own health and teach others, working as a health care professional helping others incorporate Ayurvedic health principles into their lives.
Whilst firmly anchored in the classical heritage of Ayurveda, our courses are based on a synthesis of the current perspectives on health, along with an integration of contemporary well-being information and practices. These accredited Ayurvedic courses have been developed in consultation with a wide range of teachers and practitioners of Ayurveda, including representatives of the health care industry and training authorities.
Ayurvedic training typically touches on the medical sciences as well as modalities such as herbalism, homeopathy, massage and nutritional science. While conventional medicine treats the symptoms of an illness, ayuredic medicine is more concerned with a patient's overall health. Ayurveda makes use of a number of natural therapies and approaches, including counselling, dietary advice, herbal remedies and massage, yoga and meditation, amongst others. Practitioners are typically accredited by national associations, which ensure that they have undergone the required training, and comply with the highest standards of Ayurvedic practice.
MAINTAINING PROPER HEALTH
The current approach to health care is in a fast-paced, high-tech, non-holistic world, in which more attention is often directed towards curing diseases, with more focus on problems and challenges, rather than maintaining proper health.
If you have always wanted to explore a healthy lifestyle for yourself, your friends and your family or considered health as part of a career stream for you, then Ayurveda is for you.
Ayurvedic principles recognise the body's innate ability to cure itself and regain it's 'balance' through the most natural, non-toxic, non-invasive methods. Ayurvedic cure, intervention and caregiving can be transformative.
WHAT YOU GET
The richness of our ayurveda courses is reflected in the package. Our students:-
Receive amazing books, course materials and ayurvedic products
Attend weekly lectures pertaining to the cultural history and philosophy upon which such studies are based
Experience practical hands-on experience in massage, cooking, pulse analysis and 1-1 consultations
Attend residential ayurvedic retreats in the Gold coast hinterland for personal growth and development.
Attend FREE yoga, relaxation, meditation and Indian dance classes at the on-campus studio.
See our:
OUR SHORT AYURVEDA COURSES
We also offer short courses in:-
One-day course in Vegetarian Cooking
Ayurvedic Massage course. This is a 2-day intensive.
Which Ayurveda Treatment Is Right For Your Needs?
Our practitioners here at Shanti Yoga specialise in providing a range of Ayurvedic Treatments, to Men & Women of all ages who live in the greater Southport area. From teaching you how to live a healthier life to providing a range of Ayurvedic massages and medicines, our practitioners can use their skills to help you get back to your best health. Below is a list of the most common Ayurvedic treatments that are available:
Clinical Health services
Ayurvedic Medicines
Persaonlised Remedies
Ayurvedic Massages
Weight Loss Programs
A range of pre-made Vegetarian Foods are also available, perfect for busy people who are looking to eat healthier but just don't have the time. All of our ayurvedic treatments are suitable for people of all ages to benefit from, with certain treatments being tailored to your individual needs and personal preferences. Just click here or give us a call on the number below to find out more.
Ayurveda Classes & Courses
Weekend Courses
Ayurveda, the Art of Being. Cosmology, history and philosophy of Ayurvedic Medicine
Eat, Taste, Heal. Digestive health, Ayurvedic nutrition and cooking
Creating Health and Harmony. Ayurveda for health and long life
Relax, Rejuvenate and Restore. Basic principles of Ayurvedic treatment of diseases
The Good Life. Get well. Stay well
Provide an Ayurvedic lifestyle consultation. Practice Management
Know your Body. Foundations of Ayurveda and introduction to Anatomy & Physiology
Professional Training
Ayurvedic Lifestyle Consultant. Cert IV. Ayur. Guide people into Natural Health. 2 intakes a year
Ayurvedic Practitioner Training. Adv. Dip. Ayur. Ignite your practice. Stoke your career
Integrating Ayurveda into Yoga Teaching
Ayurvedic Therapeutics. Traditional Ayurvedic products for Australian practitioners
To find out more about any of the classes, courses or weekend workshops that we provide, just click here or give us a call on the number above.
Health fund rebates available.
For more information about any of the Ayurveda treatments that are on offer or to book in your next consultation with our practitioners, just give us a call or send us a message instantly by clicking on the 'Make an Enquiry' button below.
Call us on 07 5531 0511 to organise your next professional Ayurveda Treatment or spot in an upcoming workshop.
Gentle Shanti Yoga group classes
1hr
Ayurveda
Corporate Yoga
Yoga (All)
Yoga Courses - Hatha
Ayurveda
Corporate Yoga
Retreats
Yoga (All)
Books, DVDs & CDs
Yoga Equipment
Yoga Mat
Meditation Courses
Meditation Courses
Shanti Yoga is the sacred life-path of simple peace that encompasses every layer and every stage. of your being, through sacred movement, sacred breathing, sacred rest.
Mindfulness Meditation Group Classes
45min
Meditation
Meditation
Mindfulness
Retreats
Mindfulness Online
Books, DVDs & CDs
Online Meditation Courses
Online Meditation Courses
Guided practices to relax the body and calm and center the mind. Group sitting: Monday 11:30am Thursday 12:30pm
---