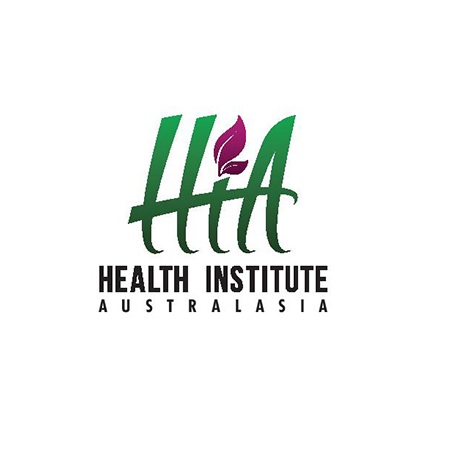 Health Institute Australasia
Want to find out my availability, pricing or opening hours? Click on Send Me Details Now to get started.
Send Me Details Now
Clicking on the Send Me Details Now button opens an enquiry form where you can message Shanti Gowans directly
Yoga Teacher Training and Ayurvedic Practitioner Training. Equip yourself with vocational Yoga and Ayurvedic skills and incorporate the Vedic natural health and healing system into your life.
Yoga Teacher Training & Ayurveda Practitioner Courses
Servicing area
Southport, Beechmont, Gold Coast, Brisbane & South East QLD, and Northern NSW
---
Focus areas
Lower back pain
Health assessment
Group meditation
Love
Therapeutic yoga
Lifestyle
---
---
Yoga Teacher Training Programs and Ayurveda Courses
Professional, comprehensive training, practitioner skills, and clinical treatments based on the combined, unparalleled healing modalities of Meditation, Yoga, and Ayurveda that have been refined over 5,000 years, and continue to remain both applicable and effective for the health and healing needs of the world today. Inspire, motivate, and guide people to heal their body, mind, and spirit from within, naturally.
Health Institute Australasia (HIA) is an amazing, internationally renowned college that caters to domestic and international students who want to obtain formal education and qualifications in yoga and Ayurveda. For inspiration, healing, empowerment, and re-defining education by shifting the paradigm of education to one with soul, we are different. We are personal. We are all about you
HIA is registered with the Australian government and fully compliant with the Australian Skills Quality Authority (ASQA), which is the national regulatory agency responsible for the country's vocational education and training sector. Located in Southport QLD, and Melbourne, Victoria, HIA offers courses and treatments that centre around these healing disciplines.
Yoga Teacher Training Programs
Yoga is the sacred life-path of simple peace that encompasses
every stage and layer of your being,
through

sacred movement, sacred breathing, sacred rest.
It is not about complex 'poses', in exotic locations, to impress people on social media. Authentic yoga gently helps you breathe, stretch, and rest so that you can focus on what matters most. In the process, you reverse the declines of stress, illness, toxicity, and aging, and restore your energy and wellbeing
to youthful levels. You feel better, move with more ease, behave better, worry less, sleep better, and do better to begin to heal yourself and the world. Every single aspect of yoga is enlivening, soul-enriching, mind-exploding.
HIA offers yoga teaching qualification that incorporates comprehensive, gentle, healing yoga which is accessible for every body, age, shape, size, gender, and ability. It is a path with heart, integrating body-mind-spirit practices and teachings from classical Yoga for head to toe wellbeing. The government accredited courses you can take with us are listed as follows:
Certificate IV in Yoga
Educate your mind. Heal your body. Illuminate your soul.
This 600-hour, 1-year foundation course is the prerequisite that incorporates the whole, complete, eternal classical 8-limbs of yoga into mat practice so that you connect with the hidden forces that deeply influence your life, all human development, and cultural evolution, enabling you to feel awake and aware in a profound and practical way.
It introduces you to fundamental yoga practices that originated from the four major types of yoga, namely Hatha (Tantra), Raja, Samkhya, and Vedanta.
These enlightened teachings find their expression in your everyday life where you find yourself harnessing Yoga's teachings of cosmic understanding, body-mind-spirit placement and alignment, personal attention, profound spiritual ideals and intention, purification, detoxification, and guiding principles for peace in a vital relationship between individual transformation and collective evolution.
Diploma of Yoga Teaching
Learn. Practice. Train. Share. Teach what you love. Light a path.
This 1200-hour, 2-year course provides you with the essential skills to become a yoga teacher. It guides you through the process of organising a class and teaching yoga.
When the path reveals itself, follow it…then your soul dances in your body, and your life celebrates Life.
Advanced Diploma of Therapeutic Yoga Teacher Training
Expand your knowledge and skills in yoga in this advanced course, which qualifies you to teach yoga beyond the studio. As an advanced yoga instructor, you can teach a wider audience consisting of different age groups, as well as individuals with special needs.
Benefits of enrolling in our yoga courses
You gain access to exemplary face-to-face training, all course materials, online, audio, and other course learning aids.
Attend lectures on the cultural history and philosophy of yoga
Enjoy weekly classes in yoga, meditation, relaxation, pranayama, kirtan, and more
Participate in yoga and meditation retreats that are targeted towards personal development
Ayurveda Courses
Education in Wellness Naturally.
• The Power of Touch
• From the Earth to the Table
• Diploma of Ayurveda Lifestyle Consultation. 600-hours, 1 year
• Advanced Diploma in Ayurveda. 1200-hours. 2 years.
Ayurveda is the study of life, health, and healing, and is the sister discipline of Yoga, originating from the Vedic tradition in India. The word Ayurveda means 'science or knowledge of life'. It is a holistic system of medicine that focuses on healing the whole person from within using several modalities, including the administration of herbal remedies, carrying out proper exercises, and maintaining a healthy lifestyle and diet, bodywork treatments, yoga, mental health, and so on.
Because of its reputation as an effective healing modality, Ayurveda has grown to become one of the leading alternative and complementary therapies in the world, and the demand for qualified Ayurvedic practitioners has grown exponentially.
HIA's Ayurveda courses (from the Australian government Health Training package), namely the Ayurvedic Lifestyle and Wellness Counsellor (Diploma of Ayurvedic, 600-hours), and the Ayurvedic Practitioner Course (Advanced Diploma of Ayurveda 1200-hours), teach you how to live a healthy life, manage and fight disease the natural way, and lay the groundwork for a career in the field of alternative health care. Both offer an unmatched learning experience, hence they are held in high esteem nationally and internationally.
Although hinged on the roots of the Vedic medicinal system, HIA's courses also explain the confluence of Ayurveda and contemporary medicine in relation to aiding health and wellbeing. After all, these courses were developed after extensive consultation with several Ayurvedic teachers and practitioners and other professionals from the healthcare industry.
In an Ayurvedic course, you're going to learn a broad range of healing modalities, including herb, nature cure, natural healing, massage, nutritional science, counseling, yoga and meditation, among many others.
Benefits of enrolling in our Ayurveda courses
You can access remarkable books, Ayurvedic products, and other course materials
Attend weekly lectures about the cultural history and philosophy of Ayurveda
Get hands-on experience in massage, cooking, pulse analysis, and one-on-one consultations
Join FREE residential ayurvedic residential retreat for personal healing and development
Attend FREE yoga, relaxation, meditation, and Sanskrit classes at the campus studio
In addition to the Ayurvedic Diploma courses, HIA also offers short training programs in vegetarian cooking, kitchen medicine, massage, treatments, and clinical training.
Meditation Courses
• The Awakening Path: Finding peace in daily life
• The Deepening Path: Finding peace in the world
• The Self-Healing Path: The Sacred Alone
• The Leader's Path
• Master's Training
EACH COURSE
Course Duration
200 hrs of face-to-face study and practice in residence a year
Course Attendance
Conducted during
- 5 weekend, silent, residential retreats, every second month, Friday evening to Sunday after lunch.
- 10-day retreat during the autumn (Easter) break.
Course Location
Nirvana Wellness Retreat Sanctuary, Beechmont. S.E.Queensland
Course Accommodation
Twin-share accommodation with shared facilities.
Fee for an upgrade to single room accommodation applies.
Course Meals
Delicious, healthy, vegetarian meals, cooked Ayurvedically.
Enquire about our enriching courses and training programs.
Gentle Shanti Yoga group classes
1hr
Ayurveda
Corporate Yoga
Yoga (All)
Yoga Courses - Hatha
Ayurveda
Corporate Yoga
Retreats
Yoga (All)
Books, DVDs & CDs
Yoga Equipment
Yoga Mat
Meditation Courses
Meditation Courses
Shanti Yoga is the sacred life-path of simple peace that encompasses every layer and every stage. of your being, through sacred movement, sacred breathing, sacred rest.
Mindfulness Meditation Group Classes
45min
Meditation
Meditation
Mindfulness
Retreats
Mindfulness Online
Books, DVDs & CDs
Online Meditation Courses
Online Meditation Courses
Guided practices to relax the body and calm and center the mind. Group sitting: Monday 11:30am Thursday 12:30pm
---