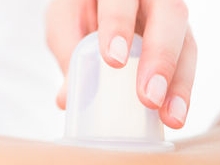 HealthBack - Remedial Therapies
Immediate release of Fascia tension  through Myofascial Cupping Therapy!
HealthBack - Myofascial Cupping
Servicing area
Lansvale,Liverpool,Fairfield
---
Focus areas
Weight management
Scar tissue
Adhesions
Posture
Habits
Addiction
---
---

What is Myofascial Cupping Therapy?
Whilst Remedial Massage works on the tissue with compression and downward pressure, the MyoFascial Cup Therapy (MFCT) creates tensional or upward pressure by using cups that glide over the body, lifting and separating soft tissue.
Water, oxygen, and cell nutrients get rushed to the treated areas, at the same time giving a stretch to the subcutaneous tissues.
This powerful and effective therapy was developed by David Sheehan in 2002. Working with burns victims and scar tissue, David was able to demonstrate that this treatment is very effective in pain management and in restoring Range of Motion.
Unlike traditional cupping, Myofascial Cupping treatments aim to avoid bruising of the skin. whilst increasing Range of Motion and pain caused by injury or repetitive movements.
---
MFCT reduces fascia adhesions, hydrates tissue, and supports the rehabilitation of soft tissue restrictions.
---