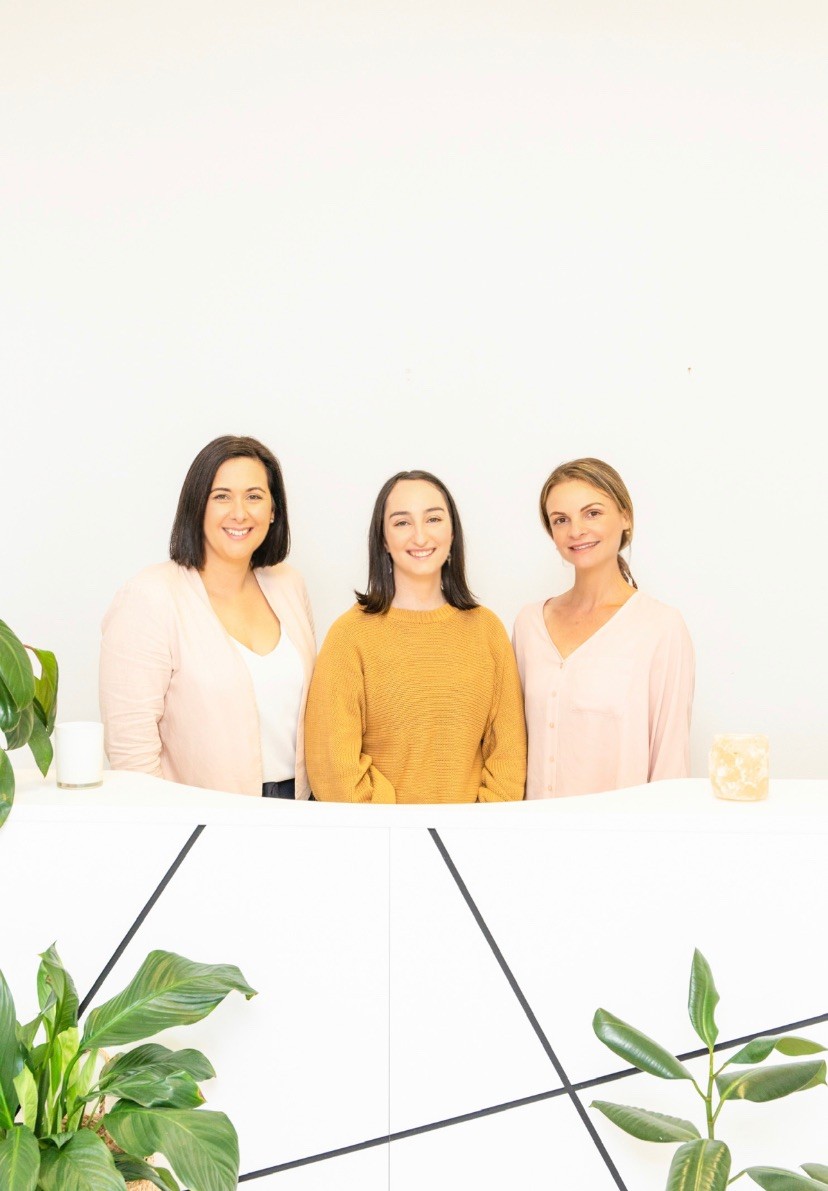 Healthful Women's Wellness Clinic
Want to know how naturopathy can help your hormones? To address the underlying cause of your health issues, our naturopaths will listen to your needs using a variety of functional testing methods, including Dutch Testing, lifestyle and diet, herbal medicines & more! Discover what hormone issues naturopathy can help with.
Naturopath Consultations
Servicing area
Glenelg & Australia wide by Zoom
---
Focus areas
Menopause
Fatigue
Period pain
Acne
Telehealth
Overwhelm
---
---
Our team of naturopaths at Healthful Women's Wellness Clinic in Glenelg, South Australia, specialises in women's hormone health, perimenopause, menopause, infertility, gut health and thyroid disorders.
Let our expert team guide you back to good health if you're stressed and worn out and need to feel more like yourself. It's our absolute pleasure to assist women on their health journey. We achieve this by listening to your needs and employing a variety of functional testing, including Dutch Testing, herbal and supplement support, and lifestyle and diet advice.
Among the common hormone issues we can assist with are:
Menstrual pain
Premenstrual syndrome (PMS)
Hormonal headaches
Infertility
Endometriosis and adenomyosis
Peri-post menopause
Pre- & post-conception
Fibroids
Cysts
We can also help you deal with the following conditions:
Thyroid disorders, including Hashimoto's disease, Graves' disease, hypothyroidism and hyperthyroidism
Anxiety
Stress
Sleep issues
Fatigue
If you're experiencing digestive issues, our naturopaths can help you resolve them so you can feel great again!
How long will it take for me to feel better after receiving naturopathic care?
To achieve complete healing, we must address all of the disease's layers. If you have a more extensive medical history, healing may take a little longer. In general, hormone-related concerns can take three to six months to resolve. During this time, however, many clients experience numerous positive benefits and achieve success. Your naturopath will identify your needs, including your hormone pattern, using advanced functional testing methods and will prescribe either herbs, nutrients, dietary changes or lifestyle advice to truly help balance your hormones.
We are firm believers in the axiom that healing properly reduces the chances of returning to that not-so-healthy place where we first began.
Stages of Naturopathic Care
What happens during my initial consultation?
Your initial consultation will be focused on gathering information and developing a plan to get your health back in shape. This is where we go deep and put the puzzle pieces together.
There are numerous factors that can influence our health history, including lifestyle, illness, crazy hormones, medications, stress, infections, and so much more! When we understand the underlying causes of your symptoms, we can treat your body as a whole and restore balance.
What happens after the initial consultation?
Following your initial consultation, we treat your case as our most recent project. We look for triggers, causes, and promoting factors, as well as any functional testing results that have been ordered. Then we create a personalised plan just for you! A suggested treatment time frame, supplement recommendations, testing guidelines, and lifestyle changes are all possible.
You can also expect to feel a lot better; we're great cheerleaders and will be there for you every step of the way.
Are there follow-up consultations?
Yes! Let's keep the magic going by scheduling follow-up consultations every two to six weeks, depending on your needs. We check in more frequently in the beginning so that we can guide and educate you on the best health and diet modifications to support your health and hormones.
We see you less frequently as you get better, but we always look forward to seeing you.
If you're ready to fix your hormones and achieve optimal health, schedule a FREE call with us today!
Naturopath Consultations
30min
Individual consultations to support you in your wellness goals
Acupuncture Follow Up Consultation
45min
Ulyana is here to support you with balancing your body
We're open 6 days.
| | | | |
| --- | --- | --- | --- |
| Monday | 9:00 am | To | 5:00 pm |
| Tuesday | 9:00 am | To | 8:00 pm |
| Wednesday | 9:00 am | To | 5:00 pm |
| Thursday | 9:00 am | To | 8:00 pm |
| Friday | 9:00 am | To | 2:00 pm |
| Saturday | 8:00 am | To | 5:00 pm |
Qualifications
Reiki Master
Registered Acupuncturist
Diploma In Facial Acupuncture
Seichim Reiki Master
Certificate IV In Remedial Massage
Advanced Diploma In Naturopathy
Karuna Reiki Master
Diploma of Remedial Massage
Craniosacral Therapy Training
Professional Membership
ATMS - Australian Traditional Medicine Society
---