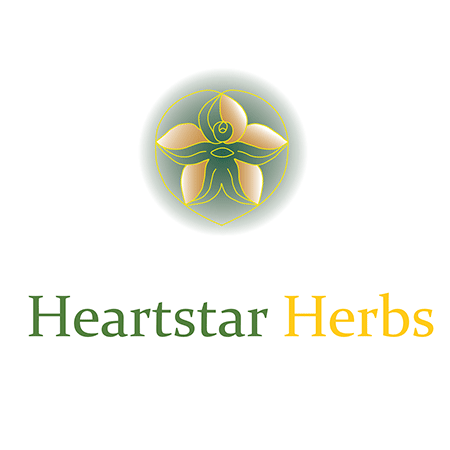 Heartstar Herbs
Want to find out my availability, pricing or opening hours? Click on Send Me Details Now to get started.
Send Me Details Now
Clicking on the Send Me Details Now button opens an enquiry form where you can message Elspeth Taimre directly
Welcome! This is a place where your health comes first! My focus is on thoroughly investigating the cause of your symptoms and using an individual treatment protocol to restore your health, prevent future illness, and enhance lifelong wellness. It is what we do every day that makes the difference to our health. Engrained habits can be hard to break, but we will work as a team, starting with what is possible in the dietary and lifestyle changes that are needed, and we will workat your pace.  If you are sick of getting sick, tired all the time, affected by the recent CV jab, frightened by a medical diagnosis, confused about diet, baffled by what you have read on Dr Google, you will benefit from the guidance of a highly experienced, down-to-earth approachable practitioner - found right here! I walks my talk, will be honest with you, and will not sell you a heap of supplements and leave you with no clue as to why you are unwell or what the supplements are for. All programs are discussed with you first, and designed to fit in with your budget, time and any other constraints. Many times it has been said that there is only one disease, and only one cure. The disease is deficiency and toxicity. The cure is to nourish and cleanse.
Heartstar Herbs Naturopathic Clinic
Servicing area
Bibra Lake, Western Australia
---
Focus areas
Bodywork
Weight management
Health issues
Emotional wellbeing
Blood analysis
Relaxation
---
In your first consultation, I take a comprehensive health history, as well as document your current symptoms/health challenges, and we go over your diet, sleep pattern, stress, hydration, current medications/supplements, possible past/present toxic exposure etc to look for things that an be improved and/or altered.
Sometimes, I will recommend further investigative methods such as standard pathology testing, functional medicine testing or cognitive assessment using an online interactive assessment tool. Details of these tests and the in clinic assessment tools I use are given below.
The goal is always to help you to understand what has contributed to your health challenge and what needs to be done to turn things around. You will never be given something to take, whether nutritional or herbal, without a good understanding of why I have recommended it and what outcome is expected.
Follow up consultations are scheduled anywhere between 2 and 6 weeks after the first consultation, and in these we assess your progress against my expectations and timelines and alterations to your program are made if necessary.
I will always be honest with you about how long I expect it to take before you see positive changes. I will not sell you promises or snake oil. I am experienced, well qualified and keepup to date with new health information by regular attendance at professional seminars. The trust that you place in me by coming to seek my help is something that I take seriously, and I will do my utmost to help you regain your health.
My many treatment programs include:
Cognitive Health and The Bredeson Protocol

Mitochondrial health - lack of energy

Dietary and nutritional assessment

Detox for health

Bowel and digestive system health/IBS etc

Weight loss and lack of vitality
I may make use of :
In clinic tests eg zinc taste test



Comprehensive Digestive Stool Analysis and Digestive System Treatment
---
A healthy bowel is key to good overall health, and a good program will address digestion, elimination and restoration of the bowel flora.
A Comprehensive Digestive Stool Analysis gives a detailed report on the health of the digestion, gut chemistry, balance of healthy gut flora, presence of gut pathogens such as yeasts and pathogenic microbes and more. This stool test is much more comprehensive than one that you can have done though your GP because it is conducted by a Functional Medicine Laboratory.
Elspeth uses a Bowel Flora Protocol over 4-12 weeks, to address the many health conditions that result from an unhealthy digestive system, such as reflux, gas, bloating, alternating diarrhoea and constipation, irritable bowel syndrome, SIBO, Crohns disease, ulcerative colitis, intestinal polyps, heartburn, flatulence, parasites and candida.
The basic program will be adjusted to your particular needs, and ,may require initial investigative tests such as Comprehensive Digestive Stool analysis, the SIBO breath test, bowel microflora/parasite testing, the Intestinal Permeability test for identifying leaky gut,
One in two people suffer from some kind of digestive upset, and since good health of the digestive system is essential to good overall heath, it is essential that digestive system complaints are resolved properly in the treatment of any health condition.
A healthy bowel is key to good mental health, strong immunity, freedom from inflammation and healthy liver function. Our gut bacteria play a big part in keeping us healthy, while pathogenic gut parasites can negatively affect our health.
The Bowel Flora Protocol will remove gut pathogens, re-build a healthy population of good gut bacteria, heal the intestinal lining, and set you up with the diet and lifestyle guidelines to keep your bowel healthy for the rest of your life.



back to top


Iridology and Sclerology Comprehensive Eye Analysis
---

Iridology is the study of the coloured part of your eye your iris. It can reveal genetic predispositions, your inherent robustness (or abuse capacity) and other aspects of your health.

Rayid (or Personality Iridology) is different to Iridology in that it reveals your patterns of relationship to the world, people, situations and how you tend to respond to these. This awareness opens the doorway to relaxation and change.

Sclerology involves analysis of the whites of your eyes the sclera. The information found in your sclera can compliment Iridology analysis and provide more detail about current imbalances.

Know yourself, heal yourself

back to top


Functional medicine pathology testing services
---
In functional medicine, the focus is not on the pathology, but on function. It is based on the understanding that biological change precedes pathological change. It therefore investigates the cause and mechanism of the illness, rather than the body system or organ involved.
In medical school, doctors are trained to make a differential diagnosis in order to decide on the appropriate medication to use. This focus on diagnosis and use of a single drug, or drugs, as treatment does not take into account the continuum of events and biological changes that have lead to the development of the illness – and thus does not address the cause.
In Naturopathy and in Functional Medicine, the aim is to gather enough information about the person to understand the predisposing factors (eg genetics, family history), the triggers (eg specific life events) and the mediators (biological changes caused, for example, by nutritional imbalances) that together have contributed to the illness.
Unless the causes are properly investigated and addressed, complete healing is unlikely, leaving the only other option – treating the symptoms – as the "solution".
Functional Medicine Laboratory tests seek to investigate the cause of illness as well as providing tools for the prevention of disease and premature aging.
Assessments are available to investigate endocrine, gastrointestinal, immunological, metabolic and nutritional balance.
These tests include but are not confined to:
Comprehensive Digestive Stool Analysis

Intestinal Permeability Test

Organic Acids Test

Adrenocortex Stress Profile

Comprehensive Parasitology Profile

Allergy Testing

Mould/biotoxin Panel

Tick-Borne Disease Immunology (eg Lyme Disease)

Autoimmune Assessment

Comprehensive Cardiovascular Profile

Neurotransmitter Profile

Environmental Pollutant Exposure Panel

Amino Acids Assessment

Hair Mineral Analysis

Heavy Metal testing (pre and post chelation)

Genomic Assessments (eg cardiac DNA profile)



back to top


Essential Reflexology
---

Reflexology is a science that is based on the principle that there are reflexes in your feet, hands, ears, and other body surface areas that correspond to organs, glands and other body parts. The practice of reflexology involves the use of the fingers and thumb to exert pressure on these reflexes, as a form of acupressure. Reflexology treatments have been shown to:

Relieve stress and tension
Improve blood supply and assist the unblocking of nerve impulses
Support homeostasis (the natural efforts of the body to rebalance body function)

Essential Reflexology involves the application of essential oils to specific points on your feet and body before, during or after Reflexology treatment, and can be helpful when seeking to release emotional disturbances.

back to top


General Pathology Tests
---
Elspeth may use general pathology tests to gain more information about your current health status. These tests include blood tests, stool or urine tests, or breath tests. Examples of these are:
Full Thyroid Function

Female Hormone Profile

Male Hormone Profile

Coeliac Disease

General Wellness blood profile

Active B12

Iron profile

Helicobacter pylori breath test

Fasting glucose, insulin and HbA1C

Vitamins A, B1, B6, C, D and E

Serum zinc, copper, chromium, aluminium, cadmium, selenium, lead, magnesium, calcium, phosphate

Urinary aluminium, arsenic, cadmium, chromium, copper, iodine, mercury, nickel

Inflammatory markers : High Sensitive C Reactive Protein (HiCRP), CRP, ESR

Liver Function Test

Lipid Profile

Allergy Profile

Metabolic Bone Study

Ross River Virus, Epstein Barr Virus

MTHFR

General chemistry – anion gap

PSA test

Urine microbiology and culture

Homocysteine





Holistic Hair Tissue Mineral Analysis
---

This test is performed at a professional analytical laboratory, using a sample of your hair. As many as 30 metabolic indicators can be shown on a Holistic Hair Tissue Mineral Analysis report.

The report is 13-17 pages in length and measures over 25 essential, toxic and important mineral ratios.

back to top


Public speaking
---

Elspeth offers inspirational talks on health and wellness are offered to sports groups, carers groups and interested organisations.

Talks given so far include Weight Loss, Iridology, Essentials of Healthy Living, Raw Food Diets, Lowering Cholesterol Naturally, and Healthy Children Natures Way.

back to top



Testimonials
---

Thank you so much Elspeth for your invaluable help. My husband and I had tried unsuccessfully for over 2 years to start a family and after only 2 months of herbal treatment with you it finally happened. I firmly believe it would not have without your help. We now have a healthy and beautiful 3 month old girl and I could not imagine life without her. Friends that I have recommended see you also report excellent results with various health issues. You are a very knowledgeable and caring Practitioner and I have every confidence in your abilities to help look after my familys health in the future.M Challis, Perth, March 2007

Thank you for your help and encouragement. I feel a lot more settled and sure of myself so you may not hear from me for some time. It's a great feeling to know I have a very approachable herbalist/iridologist when I need her. Thank you again Elspeth, you gave me a lot of your time! You really listened! You truly inspired me. Julie, Scarborough, Perth

Thank you for your reply a few weeks back regarding my friend and her eye infection. I appreciate you taking the time to ring me back and share your advice. My friend followed the advice for the next 24 hours and avoided further infection and possible antibiotic treatment. I am happy I could offer her acute treatment options/advice. It gave me peace of mind that I felt comfortable that I could ring a trusted, experienced professional for advice. Thank you. Melissa, Perth

I just want to say a big thanks for sharing your wise woman's wisdom with me.
Tor, Fremantle

back to top
Services
My main therapeutic focus is on the use of herbal and nutritional medicine. When the body is properly nourished, the response to herbal medicine is faster. I prescribe individually blended liquid herbal formula as well as offering tablet herbal formula op
---