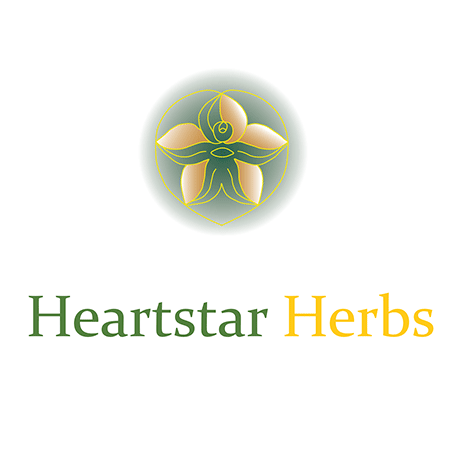 Member since 2007
Heartstar Herbs
9 Meller Rd
Bibra Lake WA 6163
Servicing area: Bibra Lake, Western Australia
Herbalist
Lifestyle
F5
...
Want to find out my availability, pricing or opening hours? Click on Send Me Details Now to get started.
Clicking on the Send Me Details Now button opens an enquiry form where you can message Elspeth Taimre directly.
This site is dedicated to you & people like you.
People who have decided to take responsibility for their own health, and are interested in learning how to do that using Natural Medicine

We are surrounded by all the foods, herbs and inspiration needed to heal ourselves. There are times when we all need a helping hand - guidance from someone who has walked the path before us, and who can help us to understand our bodies and the pathways that we carve that lead us into discomfort.

Many times it has been said that there is only one disease, and only one cure.

The disease is deficiency and toxicity. The cure is to nourish and cleanse.
Heartstar Herbs
---


In Naturopathy the aim is to help you to understand your own unique body/mind, and to adopt lifestyle practices that are right for you, and that will help you to enjoy good health and longevity.

Naturopathy focuses on the whole of you, not just the parts that are causing trouble. When ill health happens, there is often something that needs to be understood, or something about your life that you may be overlooking. The symptom is an invitation from your body to look a little deeper, and bring yourself to a greater sense of wholeness.

Naturopathy is not about the practitioner curing you. It is about offering you advice, guidance and support while you heal yourself. We may use cleansing and regeneration programs, herbs, flower essences, dietary adjustments, essential oils and quality nutrients where appropriate to help you along the way.

While supplements, herbs and homeopathic medicine are wonderful aids in the healing process, it is what you do every day and over time that makes the biggest difference.

back to top


Iridology, Sclerology and Rayid Comprehensive Eye Analysis
---

Iridology is the study of the coloured part of your eye your iris. It can reveal genetic predispositions, your inherent robustness (or abuse capacity) and other aspects of your health.

Rayid (or Personality Iridology) is different to Iridology in that it reveals your patterns of relationship to the world, people, situations and how you tend to respond to these. This awareness opens the doorway to relaxation and change.

Sclerology involves analysis of the whites of your eyes the sclera. The information found in your sclera can compliment Iridology analysis and provide more detail about current imbalances.

Know yourself, heal yourself

back to top


Live Blood analysis
---

By observing a drop of your blood under a darkfield microscope, much can be learnt about your body and how it is functioning right now. Every cell in your body relies on the competency of your blood stream to deliver life-giving nutrients, and the effectiveness of this process can be seen under the microscope.

back to top


Essential Reflexology
---

Reflexology is a science that is based on the principle that there are reflexes in your feet, hands, ears, and other body surface areas that correspond to organs, glands and other body parts. The practice of reflexology involves the use of the fingers and thumb to exert pressure on these reflexes, as a form of acupressure. Reflexology treatments have been shown to:

Relieve stress and tension
Improve blood supply and assist the unblocking of nerve impulses
Support homeostasis (the natural efforts of the body to rebalance body function)

Essential Reflexology involves the application of essential oils to specific points on your feet and body before, during or after Reflexology treatment, and can be helpful when seeking to release emotional disturbances.

back to top


Raindrop Technique
---

Reduce Pain And Tension in Your Back and Indulge In The Ultimate Aromatic Experience With The Raindrop Technique

Raindrop Technique is a powerful, non-invasive therapy that helps to bring about electrical alignment of your body. It originates from Ancient Tibetan, Ancient Egyptian and American Indian bodywork techniques, and involves the application of pure unadulterated therapeutic-grade essential oils, which are dispensed like drops of rain from approximately six inches above your back and applied along the vertebrae and muscles of your back and neck.

Special massage techniques help the oils to penetrate your skin

Use of these oils is integrated with a specialized form of massage known as Vitaflex, in which reflex points on your feet and back are contacted with the fingertips using light pressure. The essential oils easily penetrate your skin and muscles and work on a deep level without the need for heavy pressure

back to top


Holistic Hair Tissue Mineral Analysis
---

This test is performed at a professional analytical laboratory (North Coast Testing Services), using a sample of your hair. As many as 30 metabolic indicators can be shown on a Holistic Hair Tissue Mineral Analysis report.

The report is 13-17 pages in length and measures over 25 essential, toxic and important mineral ratios.

back to top


Public speaking
---

Elspeth offers inspirational talks on health and wellness are offered to sports groups, carers groups and interested organisations.

Talks given so far include Weight Loss, Iridology, Essentials of Healthy Living, Raw Food Diets, Lowering Cholesterol Naturally, and Healthy Children Natures Way.

back to top



Testimonials
---

Thank you so much Elspeth for your invaluable help. My husband and I had tried unsuccessfully for over 2 years to start a family and after only 2 months of herbal treatment with you it finally happened. I firmly believe it would not have without your help. We now have a healthy and beautiful 3 month old girl and I could not imagine life without her. Friends that I have recommended see you also report excellent results with various health issues. You are a very knowledgeable and caring Practitioner and I have every confidence in your abilities to help look after my familys health in the future.M Challis, Perth, March 2007

Thank you for your help and encouragement. I feel a lot more settled and sure of myself so you may not hear from me for some time. It's a great feeling to know I have a very approachable herbalist/iridologist when I need her. Thank you again Elspeth, you gave me a lot of your time! You really listened! You truly inspired me. Julie, Scarborough, Perth

Thank you for your reply a few weeks back regarding my friend and her eye infection. I appreciate you taking the time to ring me back and share your advice. My friend followed the advice for the next 24 hours and avoided further infection and possible antibiotic treatment. I am happy I could offer her acute treatment options/advice. It gave me peace of mind that I felt comfortable that I could ring a trusted, experienced professional for advice. Thank you. Melissa, Perth

I just want to say a big thanks for sharing your wise woman's wisdom with me.
Tor, Fremantle

back to top
---
Service categories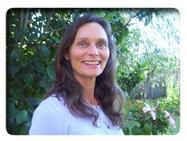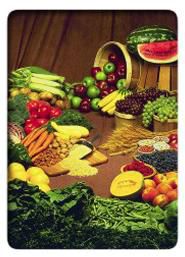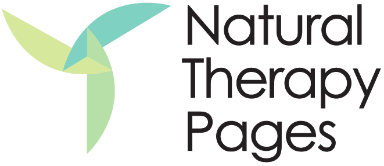 Heartstar Herbs