Learn how your food, exercise, sleep & stress affects your health based on your glucose biomarkers.
Now available for non-diabetics.
Join the Vively waitlist now to get a 30% discount.
Join the waitlist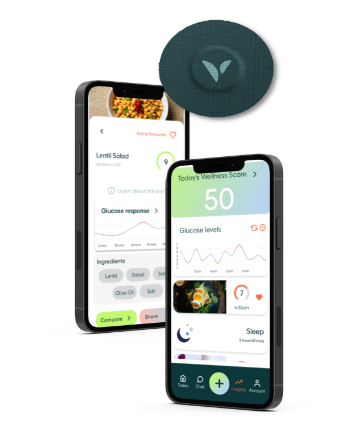 Clicking on the Send Me Details Now button opens an enquiry form where you can message Heidi's Herbal Remedies directly
Send Me Details Now
Naturopathy uses a number of tools to determine the state of health of an individual and help to reduce symptoms of dis-ease.
Heidi's Herbal Remedies - Naturopathy
Servicing area
Wynnym and Surrounds
---
Focus areas
Heavy metal testing
Chronic skin conditions
Emotions
Love
Lifestyle
Nails
---
---
Central is the principle that the body has the inherent ability to heal itself, provided nutrients, rest, environmental factors and lifestyle are addressed and corrected.
We use the healing power of nature and gentle, non-invasive therapies to help restore and maintain balance of the mind, body and emotions.
During a consultation at Heidi's Herbal Remedies, we will use some or all of the following techniques to gain insight: iridology, hair, skin, nail and tongue analysis, blood glucose testing, urinalysis, pH test, Indicans test, blood pressure monitoring, biofeedback (kinesiology). We may send away for Hair Tissue Mineral analysis, do IgG allergy test.
Iridology
The study of the iris to gain information about the state of health in the whole body. Specific areas of the iris corresponds to specific organs, while color, shape, and sclera give insight into tissue changes or activity.
None of these tools can arrive at an accurate treatment plan alone; of vital importance is a personal in-depth consultation, where we gain information from the most important source: You. Human beings are alive and vital complex creatures – so no amount of machines and computer printouts will give us as much insight as what you tell us.
An initial consultation will last approximately one hour.
When we have gleaned as much information as we need, we marry this to the results you have come in for – after all, you want to feel better!
One or a number of treatment options will be developed and presented to you.
Herbs: liquid or loose leaf - medicinal herbal extracts combined into a formula unique to you at the time of consultation. Herbs are self-regulating, restorative and have been used by humans (and animals) to heal for millennia.
Flower Essences: energetic remedies which work on the emotional and spiritual level of unease and illness. This is where all illness originates. We use Bach Flower remedies or Australian Bush Flowers
Vitamins and Minerals:
Vitamins help to restore and regenerate the function of our organs
Minerals help to replenish and repair the structure of our tissues.
Initial consultation: $85 – health rebates available through private health funds
Standard subsequent consultation: $60
---