Find a Remedial Massage Therapist in your area

Member since 2016
Stillpoint BodyKraft
Servicing area: Gippsland
Emotional support
Love
Structural integrity
...
Want to find out my availability, pricing or opening hours? Click on Send Me Details Now to get started.
Clicking on the Send Me Details Now button opens an enquiry form where you can message Heike Weber directly.
Hartworking Remedial Massage, Pregnancy Massage, and Light Touch Therapies (Craniosacral Therapy, Biodynamic Cranial Touch, Quantum Touch Healing, Reiki and Lymphatic Drainage)


As a practitioner of 14 years I have added many techniques and treatment approaches in my 'toolbox'. Among others, I use muscle energy techniques, deep tissue massage, reiki, spinal release and polarity. I defuse Triggerpoints and other types of connective tissue restrictions. I use stretches and joint mobilisation techniques. I practice Craniosacral release and work expertly with myofascial tissue.

Most of all, however,
I combine what I know technically about my craft with passion, commitment, intuition and the intention to achieve with you and for you a significant increase in your muscle and skeletal wellbeing and overall health.
Craniosacral Therapy & Myofascial Release benefits all age-groups. They are of great benefit also for Seniors & people weakened by illness.
Stillpoint BodyKraft
---
LOCATION
I practice in Morwell at the
Gippsland Massage&Wellness Centre
in Hopetoun Ave.
VERY COMPETITIVE PRICES
HOURS
I work on:-

-Mondays
-Tuesdays
-Wednesdays
-Fridays.
Please call me on
0432177868
(enquiries, bookings)
MOBILE MASSAGE TREATMENTS
Mobile Massages are an option also.
REVIEWS
"Heike's treatment yielded results instantly! To someone who suffers from complex chronic health issues this is an invaluable holistic support. Heike is intuitive and knowledgeable, and provides a lovely a professional service."

Marti *****Stars

"Heike did wonders for a bad shoulder, shame she is too far away from me now. Magic hands and knows what she's doing."

Cheryl *****Stars

"Heike is a caring and highly 'tuned in' massage therapist and health professional. I would recommend her services to anyone."

Nerida *****Stars

"Heike's therapeutic massage, cranio-sacral balancing & myofascial release skills as well as her caring attitude are second to none. Have not found anyone as good since you moved. Will definitely book in when I'm down your way. Excellent. Would highly recommend to anyone!"

Sabina *****Stars

"Best therapeutic massages ever! Has worked miracles on me in the past."

Jenny *****Stars

"I booked in a massage with this company when I was 31 weeks pregnant and really suffering with back ache and sciatica. The lady came out to my house, the massage was an hour and a half and only cost me $85. I had a WHOLE WEEK without any pain in my back, which is absolutely amazing, great masseuse."

Kate
In more recent times I have been blessed to make the acquaintance (and resulting friendship) with a lovely and very knowledgeable lady by the name of Heike Weber. Heike, among other modalities, practices Cranio Sacral Balancing & Myofascial Release. When my mother and I sat and listened to Heike very passionately speak about these therapies, we became very intrigued and eager to receive a treatment as it all resonated with us.
As a sufferer of osteoarthritis and fibromyalgia, my body often feels stiff, sore, achy, and rigid. Not knowing a lot about Cranio Sacral Balancing or Myofascial Release, I went into my treatment with no real expectation, I just wanted to experience Heike's treatment. I thought perhaps I might feel the effects a couple of days later as is often the case with these sorts of treatments. However, I noticed the positive effects from the moment I attempted to sit up on the massage table, a movement that usually takes me a few goes and a lot of effort to achieve, seemed to happen with ease! My body instantly felt more limber and I noticed that I was able to take the steps down the path to the driveway so much easier than I had on a previous visit to Heike.
But what really blew me away was when I went to pick up my mum after her first treatment with Heike. My mother has been becoming less and less mobile over the years and can barely handle walking the distance to the letter box from her front door unaided. I had assisted her up the path steps to Heike's but she now barely needed any assistance to descend. My mother who had not been able to lift her arm above her shoulder for some time could now fully extend her arm above her head! It blew me away to say the least. Mum reported now being able to get out of the lounge arm chair so much easier, and just generally move much easier than before. Mum's health issues are quite complex and so I won't go into them here, but the improvement was very noticeable and Mum was very pleased with the results.
I highly recommend Heike of Still Point. Her professionalism and intuitive nature are surpassed only by the amazing outcomes of her treatments.
Click here : .
---
For more information or to make an enquiry contact Heike today!!
Qualification details
---

Dip Health Science - Remedial Massage
Dip Counselling
Certificate 1-7 Cranio-Sacral Balancing and Myofascial Release
Infant Massage
Pregnancy Massage
Polarity 1
Spinal Release – Statement of Completion
Reiki 1 & 2
Cert IV in Mental Health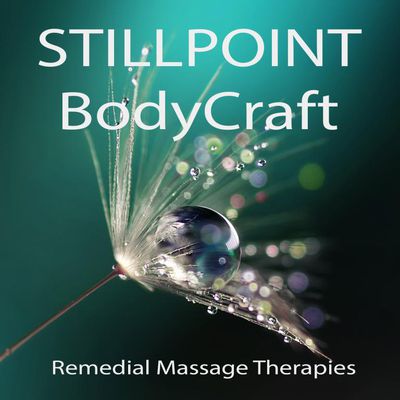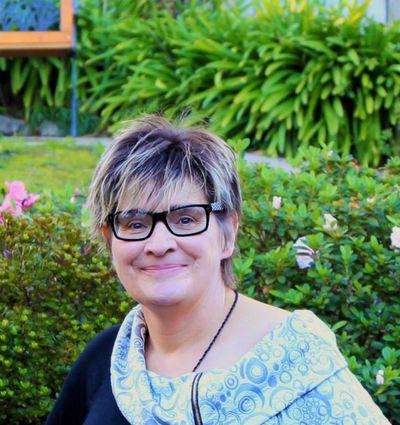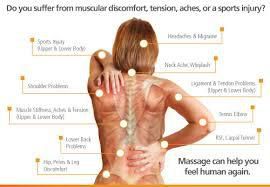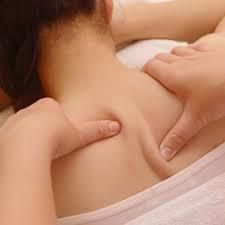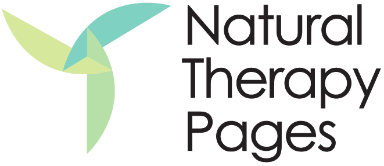 Stillpoint BodyKraft