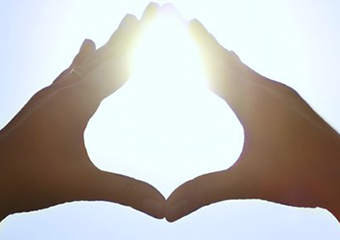 Helene's Reiki Healing
Want to find out my availability, pricing or opening hours? Click on Send Me Details Now to get started.
Send Me Details Now
Clicking on the Send Me Details Now button opens an enquiry form where you can message Helene directly
Helene is a Reiki Master with over 20 years experience teaching and using traditional Usui Reiki, Soul Re-Alignment & Multi-Dimensional DNA Balance Treatments. 
Reiki Healing
Servicing area
Victoria Point, Redlands, Brisbane QLD
---
Focus areas
Personal growth
Growth
Gong
Anxiety
Complementary
Stress management
---
---
Helene offers 5 different Reiki Treatments
The basic Traditional Reiki treatment
The Mental/Emotional Treatment
The Golden Reiki treatment
The Soul Re-Alignment treatment
How can Reiki help?
Reiki reduces stress levels, anxiety and depression dramatically.
Strengthens the immune system.
Improves and alleviates sleeping problems and pain.
Promotes recovery from surgery
Assists Day-to-day health problems, such as flu, headaches etc
Helps to heal the grieving process and brings purpose back into our lives.
Reiki is a unique and powerful tool for personal growth and improving the quality of life.  All conditions of illness begin at deeper levels of our being as an imbalance of energy, eventually manifesting on the physical level as a symptom. Natural healing techniques such as Reiki address the cause (imbalance of energy), thus assisting in the prevention of illness as well as relieving symptoms already present.
Reiki is the transmission of pure energy, which works on our physical, emotional, psychological and spiritual aspects simultaneously. To enjoy a Reiki treatment to the maximum, there is no need to focus, visualise or anticipate. Simply relax and allow the energy to be drawn to where it is needed. Did you know a one-hour treatment is equivalent to three hours sleep? Reiki is totally compatible with all other modalities.
Basic Traditional Reiki Treatment
This treatment is good for people who have bad backs and for those who need to release burdens from their shoulders. The Reiki energy also helps to release the past with love and brings in a renewed sense of support and love.
The Chelation Treatment
Is wonderful for clearing blockages within your whole energy system as well as balancing the energy throughout. This treatment is very powerful and will clear away any negative energies.  
Mental/Emotional treatment
Is a great treatment for people suffering from stress, anxiety, or suffering any type of emotional trauma, as well as those who have sleeping problems. This treatment will bring clarity, focus and peace of mind.
The Golden Reiki Treatment
This treatment involves Reiki and Kundalini Energy, and is very intense, powerful, yet very peaceful. Each person has their own life issues to heal, and every one of us is connected to an energy 'grid' upon which all souls, our planet and the universe reside; just like one huge multi-dimensional tapestry, and all of this is connected by this one 'thread' – the Golden Thread of Unconditional Love.  
After working with the Reiki Energy for 20 years, Helene is now able to tap into a higher vibrational frequency which draws the Golden Thread of Unconditional Love through to your crown chakra. This amazing energy then flows through your whole being, balancing your Chakra System and DNA, and clearing away blockages. This Golden Reiki Energy will reconnect you to a higher vibrational frequency which in turn will bring about health, happiness, inner peace and a renewed sense of reconnection.  
The Soul Re-Alignment Treatment
The Soul Re-Alignment treatment is very multi-layered and most important for the healing of one's soul journey.
This treatment will help you to release old patterns on a deep energy level and integrate higher frequencies into your body, mind and spirit, to create healing and new positive pathways. This will affect all parts of your being including your DNA and chakra system. This treatment will also release any non-beneficial energies for your highest good. So much takes place energetically, right down to the cellular level, quantum level and DNA level of your being.
This amazing treatment is cleansing, healing and creates a re-connection of the soul.
Multi-Dimensional DNA Balance
Our Multi-dimensional DNA treatment is designed to assist the process by awakening deep cellular knowing within your DNA.
This multi-dimensional DNA balance treatment heals the karmic imprint of the soul's many earthly experiences across time. It also heals the impact on the DNA carried through from the experiences of previous family generations which are passed down through the DNA. In this way, negative karmic and genetic bonds that no longer serve are released.
It also has the effect of enriching the consciousness of the soul by balancing your male (yang) and female (yin) aspects/energies and releases and clears memories carried in the DNA of the energy/chakra system. Your soul, DNA and chakras are multi-dimensional. This treatment brings in higher energy frequencies to clear blocked, negative and karmic energies, thus creating a positive pathway for a deeper and more expanded consciousness of your Soul, Mind and DNA to be expressed.
For more information please go to www.heleneshealing.com
---
LEARNING REIKI FOR YOURSELF
Helene teaches on request and is also available to teach during the week. All courses run for two days. Comprehensive notes are given as well as a Certificate upon completion.
Reiki One Level

This seminar provides an introduction to the Energy of Reiki.  You will learn the history of Reiki, and will receive FOUR ATTUNEMENTS which will empower you to access and work with the energy.  The attunement process raises your vibrational frequency to a higher level through your chakra system. This level of Reiki will give you the tools to take control of your own health and well-being by enabling you to treat yourself and others.  You will be given comprehensive instruction and practice in the technique, as well as clear and easy guidelines to help you work with Reiki in your daily life. 
Detailed information and teaching is provided on Life-force Energy, the Electro-Magnetic Scale, Chakras, the Meaning of Numbers, Yin and Yang, the State of Disease and its Causes; how to build your Self Esteem and how to react to others in a positive way.  
You will also be taught a 13 step aura cleanse, how to give yourself a treatment as well as doing a treatment on others.
This seminar will provide you with new tools to create a new positive pathway for your journey. Comprehensive notes will be given to you on the day, and a certificate will be provided on the completion of each Course.
Reiki Two Level 
This level provides the means for more profound personal growth and gives you so many more tools for healing and protection. You will receive a further attunement which will empower you to work with Reiki in a greatly expanded capacity by initiation to the Four Reiki Symbols.  These sacred tools help us to access Energy in specific forms, to assist in clearing and healing on all levels of our being in a rapid and harmonious way. The symbols are a wonderful tool for creating protection, to give you stronger energy and therefore stronger healings. You will be able to put the symbols on any medication to clear away any negative side effects and enhance the positive healing side as well.  The symbols can also be placed in your car for protection.  
You will also learn how to Reiki your house to help clear out any negative energies and learn how to send Reiki to yourself and others through time and space. I also teach two additional treatments; the Chelation treatment and the Mental/Emotional treatment. Not all schools teach the Chelation treatment but it is a wonderful treatment for clearing blockages, balancing the energy system and clearing out negative energies.  The Mental/Emotional treatment is a great treatment for people with stress, anxiety, or suffering any type of emotional trauma, as well as those who have sleeping problems.  You will also be taught how to do a Chakra Balance.
Reiki two offers a powerful means for deeper spiritual unfoldment, as well as providing the tools for using Reiki at practitioner level. I highly recommend my clients to at least learn Reiki to this level, as it gives you so many more tools to use, for healing, protection and connection.
Reiki Three Level
This Seminar is a further step for those who have completed Level 2, as part of our ongoing commitment to provide students with a well-grounded framework for more profound spiritual unfoldment.
Reiki 3 (a) is about inner growth towards Self Realisation through innate understanding of Universal Oneness.  It is about moving beyond limiting concepts and belief systems to take the pure essence of Reiki Energy into the 21st century. We discuss the Evolutionary Path of Humanity - the Human Ladder, and the Cosmic Connection to Reiki.
You will also learn another symbol to help connect your lower self to your higher self and your guides.  This symbol forms a bridge between dimensions and between realities.
During this course you will learn a wonderful and simple Qi-Gong exercise to create focus, balance and harmony, as well as how to do a Reiki Healing Triangle to create a better situation or heal a problem.
Reiki 3 (a) is for those who feel a need to explore the spiritual aspects of Reiki more deeply. For those who wish to attain Master/Teacher Level 3, the Reiki 3 (a) seminar will provide a more in-depth understanding of Energy, Consciousness and Self.
---
---