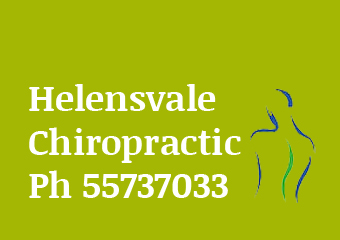 Helensvale Chiropractor
Welcome to Helensvale Chiropractic & Massage Centre With 20 years experience helping families across the Gold Coast. Utilising the latest skills, techniques and technologies. All techniques are safe, gentle and effective. The diference is we listen to you and work with you to obtain the best possible outcomes. We accept all Private Health Funds, Veteran Affairs and Medicare Bulk Billing. Who do you know that could benefit from Chiropractic Care?
Helensvale Chiropractor
Focus areas
Relaxation
Thermography
Stress management
Love
Lifestyle
Optimal health
---
---
Our Promise To You
Our friendly and professional staff will make your visit to the Helensvale Chiropractic Centre simple and easy. With on-site parking in a beautiful natural setting away from the busy city traffic you can relax knowing you have come to the right place.
It is our goal to help you get to the cause of your problem as quickly as possible and provide gentle, safe and effective treatment.
New Patients and existing patients can call our centre anytime to book an appointment, ask questions or even refer friends and family to us. At anytime you may also ask to speak to the chiropractor if you have any questions.
We pride ourselves on providing:
High quality chiropractic care


High quality massage care


The latest nutritional information


On-going patient education


Corrective postural stretches & exercises


Weight Loss & Detox Information


BOOK AN APPOINTMENT NOW
Our team consists of chiropractor's, massage therapists and nutritionist's who are all fully qualified registered professionals and highly experienced.
Chiropractors are well educated, in fact we do similar hours over a 4-5 year period as medical students. Plus use many of the same text books. Chiropractor's will focus more on spinal anatomy, X-ray analysis, diagnosis and treatment of spinal subluxations (Spinal misalignments). We are registered primary health care providers and must complete post graduate continuing education courses every year to maintain our registration.
We are always attending post graduate courses and learning the latest information on chiropractic spinal care, nutrition, weight loss and lifestyle improvements in order to help our patients gain better health.
The Helensvale Chiropractic Centre has been established for over 20 years and have treated 1000's of patients, many of them from the beginning are still coming in. We also have a great repoire with other health professionals in the area such as medical doctors, naturopaths, dentists, podiatrists, acupuncturists and so on who all refer patients to us and likewise we refer to them.
Why I Became A Chiropractor…
Chiropractor - Gold Coast - Helensvale Chiropractic Centre - Dr John Warnock
I discovered chiropractic when I was just 19. I had hurt my back from a combination of impacts as a child and repetitive lifting and twisting whilst working. Like most people I thought it would go away, but after 12 months it didn't. I sought numerous forms of treatment with varying results. I finally went to the Chiropractor as a last resort, after two weeks of treatment my pain started to improve.
This is why I believe every child should be checked for spinal/postural mis-alignments or subluxations from an early age. My ideal practice is one full of families.
Outside of work I love getting out and enjoying life with friends and family. I amvery active and enjoy running, swimming, cycling, mountain biking, surfing,snowboarding. My brother and I often participate in mountain biking and cycling endurance races.
People often ask me how often I get adjusted. Because of all the physical stressesand strains on my body from work, sports and impacts over the years I have anadjustment every two weeks. I also eat well, take essential dietary supplements andtake time out for rest and relaxation. This is a simple, but effective, means tomaintain optimal health.
It's all about making informed health choices for you and your family, to stay fit,healthy and active for your whole life through natural chiropractic care. Being healthy is your biggest asset.
We find and correct spinal and postural misalignments using the latest, most beneficial, up to date techniques and technology's. I use gentle, safe and effective corrective adjusting techniques along with simple corrective exercises and stretches for optimal longer lasting results. I also incorporate nutritional/supplementation for detoxing/weight-loss and anti-ageing.
Our Range of Services
We always aim at the cause of the problem, not just at treating the symptoms. Chiropractic offers natural, drug-free relief for a variety of health issues. Often considered for just neck and back problems, our chiropractors offer much more to today's health conscious family.
---