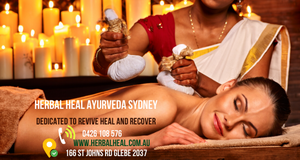 Member since 2020
Herbal Heal Ayurveda Sydney(Panchakarma, Ayurvedic Doctor, Ayurveda Treatments)
166 St Johns rd
Glebe 2037
Servicing area: Sydney, Northern Suburb, Eastern Suburbs, Western Suburbs, Lower North shore,Northern Beaches,NSW
Massage therapy
Conception
Body composition
...
Want to find out my availability, pricing or opening hours? Click on Send Me Details Now to get started.
Clicking on the Send Me Details Now button opens an enquiry form where you can message Dr Aswani Anil directly.
Best Ayurveda Clinic in the heart of Sydney
Herbal Heal Ayurveda Sydney(Panchakarma, Ayurvedic Doctor, Ayurveda Treatments)
What is Ayurveda?
The ancient art of medicine called Ayurveda dates back to almost 5000 years. It is a system of healing that originated in India during the Vedic age, said to have been passed down from the gods to the sages, and eventually to humankind. Ayurvedic medicine is based on holistic healing, the essence of which is harmony between the energies of the mind, body and spirit. According to classical Ayurvedic texts, good health and wellbeing are achieved by a perfect balance of the five elements that constitute the universe - Earth, Air, Water, Fire and Space.
Abhyangam/Abhyanga - Ayurvedic Massage
Abhyangam is a full body oil massage that is performed by our therapists using medicated herbal oils. It is one of the popular stress-relief treatments existing in Kerala Ayurveda. This seven-point massage therapy helps balance the three Doshas and relaxes the muscles and joints to improve good circulation.
Abhyangam (45min) - $99
Abhyangam (60min) - $130
Abhyangam + Swedana (60min) - $180
Abhyangam+ Shirodhara (75min) - $199
Abhyangam+ Shirodhara + Swedana (90min) - $250
Shiro Abhyangam
Shiro Abhyangam or head massage is an Abhyangam procedure in which several herbal oils are applied on top of the head. The head, forehead, neck, face and shoulders are massaged gently as these are the areas that are most prone to tension and stress. Shiro Abhyangam can be practised on a daily basis for improved physiological and psychological functioning.
Benefits
Aids in de-stressing
Strengthens the nervous system
Removes toxins from stiff muscles
Nourishes hair and reduces hair loss
Indications
Headaches
Hemiplegia or paralysis
Insomnia
Dryness and itching of the scalp
Paada Abhyangam
The process of Paada Abhyangam or Ayurvedic foot massage is a holistic therapy for soothing the nerves, improving foot health and preventing muscle cramps and fatigue. In this Abhyangam therapy, the medicated oil is slightly warmed and applied to the feet, ankles and soles, following which it is rubbed firmly into the joints. The reflex points are massaged and compressed to eliminate pain and reduce the tiredness of the body.
Benefits
Activates the immune system
Prevents sleep disorders
Relieves hypertension
Cures numb feet and legs
Indications
Anxiety
Depression
Epilepsy
Hypertension
Sprains and cramps
Shiro Abhyangam + Paada Abhyangam (30min) - $75
Swedana
At Herbal Heal Ayurveda Sydney, we provide essential pre-operative procedures that are vital in several Ayurvedic detox therapies like Panchakarma. Prior to treatment, the channels of the body are dilated, resulting in the removal of toxins from the muscle tissues by expelling them through the pores of the skin as sweat.
Swedana or sweat/fomentation is the process of perspiration using steam that exudes from Ayurvedic concoctions. Swedana is classified into two - Bashpa Sweda and Naadi Sweda. In the former, the client is seated in a steam chamber and fomentation is carried out. Naadi Sweda is a more penetrating process of inducing sweat in a person's body. It is performed using a tube that is administered to the skin and joints.
After the application of medicated oils throughout the body, the client's eyes are covered with a cloth, and the head is covered with a wet cotton pad. Fomentation is carried out until the forehead and abdomen fully perspires. Once the procedure is complete, the client has to shower in hot water and has to eat light, warm food after an hour.
Benefits
Improving digestion
Relieving stress
Improving mobility
Reducing stiffness and rigidity
Detoxing the skin
Indications
Cervical Pain
Rhinitis
Facial Palsy
Sciatica
Constipation
Asthma
Swedana (30min) - $50
Abhyangam + Swedana (60min) - $180
Abhyangam+ Shirodhara + Swedana (90min) - $250
Udvartana
Udvartana is a type of Ayurvedic body massage performed in upward strokes using a mixture/powder made from medicinal herbs. Unlike other massage therapies, the rubdown is performed in the opposite direction, aiding fat burn, exfoliation of skin and stress-relief.
There are two types of Udvartana procedures in Kerala Ayurveda that are followed with precision and accuracy at Herbal Heal. The first is Snigadh or Sneha Udvartana, which is powder massage using a herbal paste that is prepared from a mixture of powdered herbs and medicated oils. The second variety is called Ruksha Udvartana, which is primarily a dry procedure involving rubdown with a coarse powder made from herbs.
The therapists at Herbal Heal are skilled in both Udvartana techniques. Once the client's body has been massaged with oils, the herbal paste/powder is rubbed from hands to shoulders, lower back to neck, feet to thighs and thighs to the buttocks. On the abdomen, rubbing is done in a clockwise direction from small to big circles.
Benefits
Reduces cellulite and body fat
Improves blood circulation
Rejuvenates the sense of touch
Removes toxins
Indications
Obesity
Muscular weakness
Paralysis
Sciatica
Udvartana (45min) - $150
Udvartana + Swedana (60min) - $200
Kizhi
Herbal Heal's Kizhi treatment is a one of a kind therapy that involves the use of small satchels or pouches which contain medicinal herbs, powders, sand or rice. Ayurvedic massage using a Kizhi provides relief for Vata and Vata-Kapha induced ailments. It is also beneficial for treating muscle cramps, swelling, diabetes, back pain and osteoarthritis.
Naranga Kizhi (Jambeera Pinda Sweda)
The pain-relieving properties of the lemon are put to use in this special healing method in Ayurveda. The Naranga Kizhi contains lemon slices that are mixed with herbs, desiccated coconut and medicated oils. The Kizhi bags are warmed prior to treatment and then massaged onto affected areas of the body. Post-treatment, the client is advised to take complete rest for two hours.
Benefits
Relieves muscle spasm and stiffness
Lubricates joints
Relieves body-ache
Strengthens spine muscles
Indications
Plantar Fasciitis
Stiff shoulders
Muscle soreness
Naranga Kizhi (60min) - $150
Njavara Kizhi (Shastika Shali Pinda Sweta)
Njavara Kizhi is a unique combination of Njavara rice prepared in cow's milk ground with a mixture of herbs. The Kizhi is then dipped in the same herbal infusion and applied to parts of the body. The temperature of the Kizhi is maintained throughout the massage by reheating. The process is carried out until the contents of the herbal pouch are exhausted. At the end of the procedure, a gentle massage with medicated oil is given to the client once again.
Benefits
Slows down the ageing process
Renders the body supple by removing stiffness
Improves blood circulation
Indications
Paralysis
Weak muscles
Chronic Rheumatism
Osteoarthritis Njavara Kizhi (60min)$175
Choorna Kizhi (Choorna Pinda Sweda)
Choorna Kizhis commonly use herbs that are cleaned, dried and powdered prior to treatment. The Kizhi is warmed at regular intervals and applied to the affected areas on the body in gentle punches. Choorna Kizhi therapy is a sweat-inducing Ayurvedic procedure that can be used with or without medicated oils.
Benefits
Enhances joint motion
Reduces swelling
Releases nerves and muscles
Reduces inflammation
Indications
Arthritis
Rheumatic fever
Cervical Spondylitis
Back pain
Choorna Kizhi (60min) - $150
Ela Kizhi (Patra Pinda Sweda)
In the Ela Kizhi treatment, both herbs and powders are mixed for the medicated bundles. Commonly used herbs include leaves of tamarind and drumstick are mixed with powders such as desiccated coconut, turmeric and rock salt. The Kizhi is slightly warmed with oils and massaged on the neck, shoulders, hands, back and legs. Prior to the application of the bundle, the client's body is massaged gently with oil for 10 to 15 minutes. After the process, the whole body is covered with a thick blanket for 30 minutes. Once this is done, the client is advised to take a hot shower.
Benefits
Improves skin health
Enhances muscle strength
Rejuvenates the body
Indications
Myalgia
Sciatica
Lumbar Spondylitis
Sports injuries Ela Kizhi (60min)$150
Greeva Basti
Greeva Basti or treatment for the neck region is a part of the Panchakarma wellness therapy in Kerala Ayurveda. In this process, the client is made to lie face down, medicated oil is applied to the neck for a certain period of time and fully sealed with a boundary of paste made from wheat or black gram powder. The medicated oil is then poured into the space inside the boundary and repeated. The oil inside the boundary is replaced at regular intervals when it gets cooled. At the end of the procedure, the boundary wall is removed, and a gentle oil massage is administered to the area.
Benefits
Relieves stress and congestion of muscles
Enhances flexibility
Improves blood circulation
Indications
Vertigo
Fractures
Neck pain
Numbness
Greeva Basti (60min) - $99
Janu Basti
In this knee joint healing therapy, the fully sealed boundary is applied to the knee region and medicated oil is poured into the space inside it, with the client lying on the back. The process is repeated by adding fresh, lukewarm oil into the leakproof boundary/ring and on the joint. Once the boundary is removed, the client is given a gentle massage and advised to rest for a while.
Benefits
Treats knee pain and ligament injuries
Improves flexibility
Eliminates aggravated Vata Dosha in the knee region
Indications
Osteoarthritis in knee joint
Osteoporosis
Knee joint pain
Janu Basti (60min)$99
Kati Basti
Kati Basti is Ayurvedic Lumbar therapy performed for the lower back region and follows the same process as the others, by pouring medicated oil into a wall made of paste constructed around the lower back. The client is first made to lie face down, and the dough is applied in the lumbosacral area of the back in the form of a circular ring of 5-inch diameter. Lukewarm herbal oil is poured into the ring and replaced as it gets cooled. This is followed by a gentle massage after the removal of the dough ring.
Benefits
Strengthens lower back muscles
Relieves muscular spasm
Eliminates rigidity in the lumbosacral area of the spine
Indications
Prolapsed disc
Osteoporosis
Degenerative spine
Kati Basti (60min) - $99
Shirovasti
Shirovasti involves retention of medicated oil on the head for a particular period of time. The process consists of the placement of a leather sleeve on the client's head. The sleeve, 6 to 8 inches long, is sealed using a herbal paste and held in place by dough made from black lentil flour. The client is made to sit upright, and oil is continuously poured into this space, soaked up, heated till lukewarm and then poured in again. This repeated process helps in hair growth, replenishment of hair and also relieves one of stress and anxiety.
Benefits
Lubricates nose and throat
Relieves sleeplessness
Soothes mind and body
Indications
ENT disorders
Dry and itchy scalp
Headaches
Shirovasti (60min)$120
Dhara
Dhara is an ancient Ayurvedic therapy for relaxation of the body, mind and soul. In this treatment, Dharas or streams are formed using several different types of medicated fluids such as milk, buttermilk and oils.
Pizhichil (Thailadhara)
Pizhichil is one of the most common techniques used in Ayurvedic Dhara therapy. It involves the use of warm, medicated oil which is poured onto the client's body and then gently massaged into the skin in a slow, circular motion. Depending on the health condition of the client, Pizhichil therapy is usually carried out for a period of 7 - 14 days
Benefits
Restores vitality
Prevents skin diseases
Fights depression
Relieves anxiety
Indications
Arthritis
Paralysis
Neurological disorders
Bone degeneration
Rheumatic diseases
Pizhichil / Thailadhara (60min) - $150 + Cost of oil used
Herbal Heal Shirodhara
In Shirodhara, thin streams of warm herbal oil are poured onto the forehead, hair and scalp. It stimulates the frontal region and provides absolute relaxation of the mind and body. For this reason, Shirodhara is sometimes referred to as third eye treatment. The client is given a full-body massage following which a Dhara or stream of medicated oil is poured on the forehead in back and forth motion together with a light rubbing massage.
Benefits
Reduces anxiety
Clears the mind and enhances awareness
Relieves headaches
Indications
Fatigue
ENT disorders
Disturbed sleep
Skin diseases
Shirodhara (30-45min) - $110
Abhyangam + Shirodhara + Swedana (90min) - $250
Netradhara
Netradhara or cleansing of the eyes is the recommended treatment for eye conditions and relieving the body of stress and anxiety. It is usually performed for duration of 15 minutes wherein the eyes are washed with herbal oils or medicated ghee.
In the Netradhara procedure, a strip of a thin cloth is placed around the head of the client, slightly above the eyebrows. The herbal oil is heated to a lukewarm temperature and poured into a vessel that is placed just above the eyes. A continuous stream of oil is then poured over the eyes, after which they are washed with Triphala water that clears the vision and safeguards the eyes.
Benefits
Invigorates the eyes and enhances vision
Strengthens eye muscles and nerves
Reduces fatigue and pain in the eyes
Aids in mental relaxation
Indications
Night blindness
Myopia and Hypermetropia
Blurred vision
Corneal abrasion
Netradhara (15min) - $40
Thakra Dhara
In this therapy, Thakra or buttermilk (medicated) is continuously poured over the client's forehead. In the same process as most Dhara therapies, a cloth is placed over the eyebrows, and medicated buttermilk is allowed to flow down from a vessel onto the forehead, scalp and hair. This is simultaneous with a light massage on the scalp and hair.
Benefits
Promotes mental wellbeing
Reduces stress
Improves immunity
Indications
Psoriasis
Stress and hypertension
Insomnia
Anaemia
Thakra Dhara (30-45min) - $150
Ksheera Dhara
Ksheera Dhara is a conventional Dhara procedure that uses medicated milk instead of herbal oils. In the traditional Ksheera Dhara process, the client's eyebrows are covered with a thin cloth and a stream of medicated milk is poured continuously over the head and scalp. The milk flows from the forehead to the scalp and hair. These areas are massaged gently for 45 minutes. Ksheera Dhara primarily treats disorders caused by an imbalance of Vata and Pitta.
Benefits
Nourishes skin
Relieves stress and anxiety
Boosts metabolism
Indications
Sleeplessness
Hysteria
Chronic headache
Ksheera Dhara (30-45min)$150
Dhanyamla Dhara
Dhanyamla Dhara is a full body treatment that uses a fermented and medicated infusion that is continuously poured on the body. Rice, gram, millet, fruits and ginger are used to prepare the infusion, which is stored in traditional Ayurvedic vessels. After a preparatory oil massage, therapists pour lukewarm infusions across the client's body and simultaneously massage it into the skin in a circular motion. Due to the temperature, the nutrients penetrate into the skin and remove the aggravated Kapha and Vata from the body.
Benefits
Strengthens tissues and muscles
Relieves fatigue and exhaustion
Removes swelling, stiffness and pain in joints
Indications
Obesity
Muscular pain
Paralysis
Hemiplegia
Dhanyamla Dhara (60min) - $150
Nasya and Dhoomapana
Nasya or nasal cleansing is an Ayurvedic treatment procedure that is part of Panchakarma therapy. It helps in the detoxification of the head by administering medicated oils through the nasal tract of the client. Depending on the imbalance levels of the 3 Doshas, Nasya processes use different ingredients such as ghee and oil and Ayurvedic herbs like basil and henna.
During the treatment, the upper portion of the client's body, primarily, face, shoulders and chest are massaged with oils to induce sweat. During inhalation, the oil extract is poured into the nostrils. Once the oil is introduced, the nose, chest, palms and feet are massaged with force.
Benefits
Lubricates nasal tract
Releases tension from head, neck and shoulders
Eliminates earache and headache
Stimulates nervous system
Indications
Congestion
Migraines
Allergies
Sinusitis
Nasal infections
Dhoomapana or medicated inhalation is used to treat disorders arising from an imbalance in Kapha. It is considered as the ultimate step during the process of Nasya, to get rid of the impurities and residues from the client's system after the treatment.
For Dhoomapana, a medicated cloth, applied with herbal powder or paste, is burnt and the fumes are inhaled through each nostril and released through the mouth. This cleanses the throat and the respiratory tract.
Benefits
Strengthening hair and sense organs
Cures drowsiness, itching and throat infections
Promotes oral hygiene
Indications of Dhoomapana -
Sinusitis
Sneezing
Asthma
Nasal blockage
Nasya and Dhoomapana (30min) - $60
Karnapoorana
Karnapoorana or ear care therapy is the process of application of medicated oils into the ears to clean the tract and eliminate ear-related ailments. This healing therapy strengthens nerves around the ear, clears the ear canal of wax and improves hearing.
At Herbal Heal, our therapists will first administer a massage to relax the client's head, neck and ears. After cleaning the ears with cotton, the lying position will be shifted, and medicated oil will be poured into them till the ear canal is filled. This position is held for 10 minutes so that the bloodstream will be induced with medicinal effects of the oil. After cleaning excess oil, the same procedure is repeated for the other ear.
Benefits
Curing dry and itchy ears
Eliminating Tinnitus and its symptoms
Strengthening inner-ear bones
Indications
Hearing loss
Neck and jaw pain
Vertigo
Migraine
Karnapoorana (30min) - $60
Akshi Tarpana
Akshi Tarpana or nourishment of the eye is a unique Ayurvedic healing therapy that is used to rejuvenate the eyes, improve eyesight and cleanse the region of impurities. As the eye is considered to be the best of the sense organs, this process is commonly treated as the most significant of all Ayurvedic healing procedures.
Once the client is lying on the massage table facing up, Herbal Heal's therapists will apply a thin boundary wall made from black gram dough around the eyes. Butter oil or herbal ghee is poured into the space inside the boundary. The oil is retained here for around 30 minutes during which it is changed periodically after reheating. Finally, the oil and the dough are removed, and the region is cleaned with a medicated cloth.
Benefits
Strengthening tissues of the eye
Facilitating the removal of dark circles
Curing Glaucoma, cataract, improper eye coordination
Indications
Computer vision syndrome
Dry eyes
Optic nerve atrophy
Akshi Tarpana (30min) - $75
Thalapothichil
In Ayurveda, Thalapothichil is the most effective method to treat various psychosomatic disorders. It is essentially a herbal cooling therapy which involves the application of a medicated paste on the client's head.
At Herbal Heal Ayurveda Sydney, our Ayurveda Doctor begin the Thalapothichil process with a traditional head massage with oils. The herbal paste made from buttermilk and medicinal herbs is applied onto the scalp with a thickness of around 1 cm, leaving a small portion in the centre unfilled. Medicated oil is then poured into this space. Except for this central portion, the other paste-filled areas of the head are covered with plantain or lotus leaves. Eventually, the paste is removed, and the therapy ends with a light head massage.
Benefits
Stabilises the imbalance of Pitta
Activates the nervous system
Promotes sleep quality
Improves memory
Indications
Insomnia
Dermatitis of Scalp, Hair Loss and Dandruff
Epilepsy
Depression and anxiety
Thalapothichil (45min) - $130
Why Herbal Heal Ayurveda Sydney
Herbal Heal Ayurveda Glebe believes in a healing methodology that emphasises the authenticity of traditional practices. We encourage people to choose health over stress by spreading awareness on the benefits of Ayurvedic medicine.
Therapeutic exercises, internal medicine and recommendations on disease-free life are all part of the holistic treatment process at Herbal Heal.
Heading the team at Herbal Heal Ayurveda is Dr Aswani Anil, a highly qualified doctor from Kerala, a state considered by many as the home of Ayurveda. Aswani graduated from the prestigious Alva's Ayurvedic Medical College, Mangalore, affiliated to the Rajiv Gandhi University of Medical Sciences. She started off as a Panchkarma medical officer at a multi-specialty Ayurvedic hospital called Parathuvayalil Hospital in Kerala. She trained under the guidance of the chief physician, Dr Pathrose Parathuvayalil and soon rose to the mantle of a trusted and skilful doctor of Ayurveda.
Panchakarma
Panchakarma is a set of herbal remedies for detoxification that has been in practice in Kerala's Ayurvedic centres for many decades. It consists of herbal massages performed using medicated oils that treat the skin for restoring youthfulness, rejuvenating the mind and detoxifying the body. It is a combination of five traditional methods that balance Vata, Pitta and Kapha..
Herbal Heal's Panchakarma treatment ( Ayurvedic Detoxification) package is based on health requirements. Generally, treatments run for 3, 5, 7, 9, 11, 14 or 21 days.
Price - Advised after consultation based on client's health requirements.
Dr.Aswani Anil has treated clients suffering from conditions like -
Allergies, Arthritis (Osteoarthritis and Rheumatoid Arthritis), musculoskeletal disorders like back pain, Prolapsed disc, Sciatic nerve pain, leg pain, Neck pain.
Neuromuscular disorders - Stroke Management, Post Stroke management, Paralysis treatment, Facial Palsy, Paraplegia, Hemiplegia
Digestive disorders - IBS, Gastritis, Peptic ulcers, Haemorrhoids, Crohn's disease, Constipation and Anorectal disorders like Fistula, Ulcerative colitis .
Stress, Anxiety and Depression related ailments
Respiratory disorders - Bronchial Asthma, Sinusitis
Skin diseases
Women's Health - PMS and Menopausal Syndrome, PCOD/Fibroids, Dysmenorrhea, irregular periods
Postnatal healthcare
Consultation - Know you body Constitution
Consultation at Herbal Heal Ayurveda involves a detailed intake and follow-up sessions that will help us design optimal guidelines for your lifestyle based on Doshas or mind-body composition. Our Vaidyas or Ayurvedic practitioners are thoroughly educated in traditional Indian medicine and are experts in internal medicine, external herbal advice and holistic treatment programmes.
All Ayurvedic consultations consist of two assessments - Prakriti Pariksha and Vikruti. These are the concepts in Ayurveda that are used to identify the body constitution and imbalance in an individual.
Prakriti or original creation, is a unique combination of the Doshas - Vata, Pitta and Kapha that remains the same throughout one's life from the time of conception. It is the bodily characteristics that determine the psychological and physiological conditions of an individual. Just as one cannot alter the height, the colour of the skin, eyes or hair, Prakriti remains unchanged during a lifetime and governs the nature of the person's relationship with nature. Prakriti Pariksha or Prakriti analysis is significant in Ayurvedic medicine for diagnosis and treatment. It is often carried out through a series of questions on the lifestyle that pinpoints a person's tendencies, depending on which the Dosha energies are calculated.
Vikruti translates to "after creation". It is defined as the position of the three Doshas after conception. While Prakriti is a state of good health and wellbeing, Vikruti is a state of ill health or imbalance. At Herbal Heal, Ayurvedic doctors will discern the imbalance caused by Vikruti in a person's body and try to analyse the environmental causes for this disproportion. Once the causes are established, a lifestyle diet is prescribed by the doctor that will try and rectify the environment and in turn, the present state of the three Doshas.
Qualification details
Dr Aswani Anil (B.A.M.S) is an Ayurveda physician Bachelor of Ayurveda, Medicine and Surgery (B.A.M.S) is General Practice doctor course in Ayurveda. It is five and half year's course including one-year rotating internship. The curriculum of B.A.M.S is as approved by Central Council of Indian Medicine. B.A.M.S course is also equivalent with M.B.B.S in India and Nepal.
---
Service categories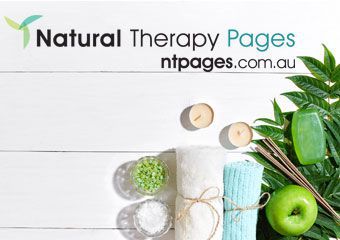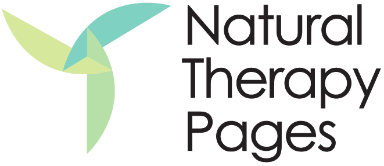 Herbal Heal Ayurveda Sydney(Panchakarma, Ayurvedic Doctor, Ayurveda Treatments)