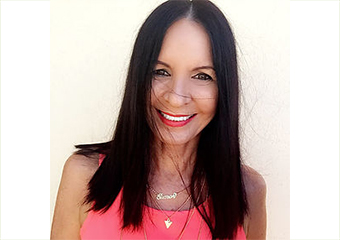 Higher Self Healings
Want to find out my availability, pricing or opening hours? Click on Send Me Details Now to get started.
Send Me Details Now
Clicking on the Send Me Details Now button opens an enquiry form where you can message Sharon Roulston directly
Kind words from some amazing clients. 
Higher Self Healings - Testimonials
Focus areas
Trauma
Online session
Forgiveness
Well-being
Stress management
Love
---
---
Testimonials
Gavin - Townsville
Oh....My....God
Oh....My....God, Sharon, what have you done. Ha, ha, ha. Interesting times, I'm loving this, I'll never be the same again. Thank you, thank you, thank you. You did this. Thank you so much.
Ryan- United Kingdom
I Received so much Knowledge, Wisdom and Trust in my Path.
I recently received a QHHT session from Sharon. I arrived with no expectations, but I had a list of questions I desired light to be shined upon. Questions such as where shall I direct my energy, what is my mission, how can I heal certain parts of myself. And the list goes on. When entering the sacred space which Sharon had created I immediately felt lighter, more in tune, connected. Sharon uses many ancient wisdom's from Feng shui, sound clearing and crystals to create a space for this healing to take place. Hours of preparation and energy management had taken place before I arrived. Throughout the session I received so much knowledge, wisdom and trust in my path. There is not enough words to express the guidance and gifts received from my session with Sharon. Sharon holds the space, allowing for this transformation to take place. No judgement only wanting the best for all her clients. I felt very safe and comfortable to express the very depths of how I feel and what is happening in my world. Enabling self-healing. Sharon has the gift of listening and supporting at our rawest and most vulnerable times. Whether past trauma, uncertainty, confusion and so much more. I would highly recommend having a session with Sharon. It's ideal for so many, for example those who need guidance, direction, confirmation, transformation, clearance, HEALING, wisdom, expansion and insight on there journey. From my perspective the more beings that align with purpose, will create a more harmonious existence for the planet and all that live on her. Thank you for this gift Universe.
Frank - Townsville
Just Do It.
For anyone thinking of having a QHHT Session with Sharon, JUST DO IT. I received one on the 23rd of August, 2017, it has really helped me to consolidate my purpose in life. Sharon's passion to serve humanity is undeniable, her caring nature and professionalism shines through her work. I was looking for more clarity in my life and during the session Sharon guided me to receive the answers that I was searching for by connecting to my Higher Self. Very powerful and moving session, I feel I have more courage to face the world. Thank you Sharon for your great work.
Namaste
Frank
Rhonda - Central Queensland
QHHT with Sharon
I heard about QHHT and had to try it. I contacted Sharon and immediately felt comfortable talking to her about myself, my life, what I wanted to achieve and looking into past lives. Sharon with her bright bubbly, loving and caring nature has a knack of asking you the right questions to dig into your subconscious to find the answers to help you better your life. Since my QHHT session and listening regularly to my audio, I am amazed at the positive changes that have easily come about in my life. I look forward to my next session with Sharon.
Leah - Darwin
QHHT Practitioner - Highly recommended
I was at a crossroad in my life and I was hoping to find some answers to several very important questions through QHHT. So, driving to my appointment I was extremely nervous! My apprehension immediately subsided upon meeting Sharon. Her genuine warmth and calm nature were very welcoming. I felt as though I was talking to a long-lost friend and it was easy to completely trust her. During my session, my conscious mind was finding it hard to relax, but thanks to Sharon's perseverance, we managed to have a successful conversation with my higher self, and I obtained the clarity and direction I had hoped for.
I highly recommend Sharon!
Tani - Northern Territory
Message Received From Late Husband
I was at a crossroads when I met Sharon and she told me about QHHT. I was nervous about my session but once we started I was very relaxed and I felt that I could talk to Sharon about everything. During the session Sharon helped me obtain a message from my late husband and we also got his sign when he is around me. Making contact and knowing he is at peace has been very comforting to me. I strongly recommend QHHT to anyone that wants to try it.
Dale - Cairns
The Next Level of Spirituality
As expected Sharon is even more wonderful and love-filled person....Sharon helped me evolve myself to the next level of spirituality, to trust myself and to accept the situation.
Samantha - Townsville
Ecstatic With The Outcome of Our Session
After having my QHHT session with Sharon I feel like a new person, I got all my questions answered & even got closure in a few difficult situations that were going on in my life. I am ecstatic with the outcome of our session and can't thank Sharon enough.
Rhiannon - Townsville
Utterly Happy
My experience with Sharon was absolute bliss. I was made to feel comfortable right from the beginning, which was warming, as I was quite nervous. The whole experience was fun and professional leaving me utterly happy. The results have been amazing from my session and I have recommended her to many of my friends as I would recommend her to anyone wanting to experience her healing.
Michelle - Townsville
Great Sense of Inner Peace
I have had the pleasure of receiving a healing treatment with Sharon Roulston. Sharon has an exceptional quality of exuding a natural calmness, and her professional approach and wholehearted commitment to her healing craft ensure she makes a difference in the lives of her clients. The environment Sharon welcomes you into is calming in itself, and very early in the treatment you begin to feel relaxed and at peace. Sharon is skilled in taking you gently through the process of healing and you may not recall just what has happened - I didn't - but you will have a great sense of inner peace. Sharon is professional in all she does, and is very caring about people and their well-being. I am delighted that she has found this avenue through which she can help others, and I recommend that anyone will benefit from a consultation with Sharon.
Maree - Townsville
Constant Glow Inside of Me is Now Brighter
After my session with you I felt a great feeling of peace and calm. There is a constant glow inside of me that was there before but is much brighter now. Thank you for being the wonderful person you are and doing what you do, it is truly a gift.
SN - United States
ZOOM Online Session
Dear Sharon,
I wanted to thank you for the QHHT session that you facilitated for me via an International connection through Zoom. It was like there was no distance between us even though you were in Australia and I was in the United States.
I am a huge believer in the QHHT process. The session I had with you was the 7th session in 7 years and I wanted to let you know that the care and detail you put into the process was far above what I have experienced with other practitioners. You are VERY THOROUGH with every part of the hypnosis process. You helped me uncover some important aspects of myself that will assist me in the coming days, months, years and I am so grateful to you for compassionately caring that we fully addressed all of the questions we had taken into the session.
I can tell, you love what you do and you have a wonderful gift of helping people find the answers they are looking for. You will be a blessing to all who have the opportunity to work with you.
Much Love
Rhonda - Northern Rivers Region New South Wales
Comfortable in the ZOOM Session
Thanks Sharon,
It really was a great session for me and I felt very comfortable in the Zoom session.....maybe it allows clients to better relax??
I felt both our computer systems and connections worked very well.
I feel confident now in the choices I have ahead of me, so a big THANK YOU!!
You are amazing in what you do.