Find a Naturopath in your area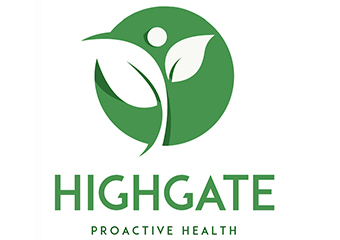 Member since 2008
Hypnotherapy & Nutrition with Geraldine
Geraldine Headley
This practitioner is currently unavailable.
About Geraldine
---
Who is Geraldine? 1994-1998
I decided to become a nurse after traveling with 'Healing the Children', a volunteer organization performing cleft-lip and pallet surgery I met them in Nepal and went with them to El Salvador on surgical missions. This galvanized my desire to nurse and I went on to train at the University of Wales College of Medicine. I then moved to the University Hospital Nottingham and started ward and clinic work with the maxillofacial unit supporting patients during and after serious complicated head & neck surgery, how I wish I'd known then what I know now! I could have supported them even more, my smile and skills are always welcomed by staff and patients alike, but imagine if I'd known hypnosis then to aid pain control? Or the herbs and nutrients needed to support recovery?
1998 onward
I then moved into neonatal and special care nursing, learning to support both mother and baby during this difficult and stressful time. Supporting breastfeeding as well as the care of the baby and mother in practical ways. Next we moved from Nottingham to Melbourne and in 2000 I was working at the Royal Children's Hospital… Again, imagine how much more I could have helped with mothers milk supply and stress if I had the knowledge of herbs and hypnosis I do now. Finally in 2003 we arrived and settled in Adelaide, I joined the Women's and Children's Hospital working in surgical theatres and recovery and trained in Child Youth Health at Flinders University. During this time I was also trained in Western Herbal Medicine, Clinical Nutrition and Naturopathy at ATCCM, finally gaining my Bachelor Health Science Degree (Comp Med) at Charles Sturt University.
Through my past experience as a nurse and during my years at Highgate Proactive Health, I have seen how nutrition and well-being go hand in hand. Many ailments and conditions can be helped, if not resolved, using dietary changes and supportive nutrients.
As an ex-nurse and accredited naturopath in Adelaide, Southern Suburbs, I am also able to work closely with my client's medical practitioners or other medical specialist when the need arises.
What we do
Naturopathic medicine is a complete system of medical thought first named in the USA in the late 1800's'
Naturopathy is based on holistic understanding of anatomy, physiology, pathology and the person as whole being
We seek to remove obstacles to restore you to health and wellness using natural medicine and holistic practices
Nutritional medicine applies the understanding of biochemistry, micro-nutrients (vitamins & minerals) and macro-nutrients (proteins, carbohydrate & fat) to prevent, treat and correct imbalances in the individual
Medical hypnosis can help you to help yourself to overcome issues such as chronic pain, anxiety and stress disorders
Hypnosis is widely used in hospitals for pain control, anxiety and stress management by both doctors and nurses such as myself
Clinical hypnosis can benefit children with enuresis, anxiety and stomach issues as well as sleeping and behavioural problems
Clinical hypnosis can benefit weight-loss patients as they struggle with new behaviours and change
Individuals with poor self-esteem benefit greatly from clinical hypnosis as they discover strength and positive behavours and thoughts they didn't know they had
Medical herbalism uses herbal medicine at medicinal doses to achieve your desired wellness outcome
Medical herbalism has a long tradition of use spanning thousands of years and many countries, science has caught up with nature and evidence and research is mounting that supports its current use
Be who you want to be, with the support and guidance of a qualified health coach that has your interests at heart
---
Geraldine was a practicing registered nurse and is an accredited hypnotherapist, herbalist, nutritionist and naturopath. Whatever your ailment, allergy or health condition, call her today on 0410 148 503.
---
Service categories
This practitioner provides online consults