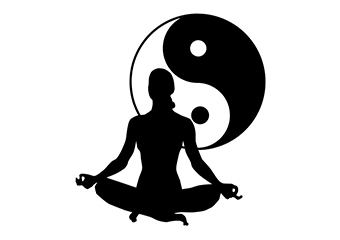 Holistic Health and Healing Centre
Want to find out my availability, pricing or opening hours? Click on Send Me Details Now to get started.
Send Me Details Now
Clicking on the Send Me Details Now button opens an enquiry form where you can message Chris Galinovic directly
Providing a range of professional natural therapy services designed to assist you in developing and maintaining a high level of overall health and wellbeing.
Holistic Health and Healing Centre
Focus areas
Muscle pain
Depression
Trauma
Back pain
Fatigue
Neck pain
---
Holistic Health and Healing Centre
health and wellbeing on all levels –
* mind * body * soul
'Caring for ALL of YOU'
Holistic Health and Healing Centre (formerly known as Holistic Health on Denham) opened in January 2013 in Rockhampton.
Committed to providing a broad range of professional natural therapy services designed to assist the individual in developing and maintaining a high level of overall health and wellbeing, Holistic Health and Healing Centre currently offers Spinal Flow, Kinesiology, Aromatherapy, Raindrop Therapy, Dry Needling, Healing Touch/Reiki, Massage (including Trigger Point Therapy, Remedial, Relaxation, Lymphatic), Access Consciousness Bars, McLoughlin Scar Tissue Release (MSTR), Visceral Manipulation, Young Living Essential Oils and Australian Bushflower Essences as well as Meditation and other courses and workshops (including Learn Touch for Health (Kinesiology) and Discover Essential Oils).
At Holistic Health and Healing Centre , you will discover here a huge range of opportunities and all at very affordable prices, whatever your situation. You will find here encouragement, hope, endless possibilities, support, friendship and lots of kindness and a therapist who is willing to listen. I look forward to meeting you and helping you to achieve your health and wellness goals.
About the owner
Holistic Health and Healing Centre is owned by Chris Galinovic.
Having experienced kinesiology many years ago, and feeling a 'shift', I knew that this is what I wanted to do. However, at that time, I was not in a position to be able to study. In 2008, I was at a crossroad, contemplating my future. During this time, kinesiology came back into my life and I decided to pursue a career. Working full time and studying was very rewarding. Knowing the benefits of energy medicine, I also investigated other modalities and am now able to provide a range of services. It is my firm belief that through kinesiology and working with essential oils, I am now able to live my dream of being a natural therapist providing services to help you achieve your own goals and improve your health and wellbeing.
Qualifications
Chris Galinovic has a Diploma of Kinesiology and is a Registered Specialised Kinesiology Practitioner Level 5 with the Australian Kinesiology Association. In addition, she has a number of other qualifications including:
Certified Practitioner Spinal Flow Technique
Certified Practitioner McLoughlin Scar Tissue Release (MSTR)
Diploma of Remedial Massage
Levels 1 and 2 Neuromuscular Dry Needling
Cert IV in Aromatherapy
Certificate in Clinical Aromatherapy
Professional Level 2 Raindrop Technique
Registered Touch for Health Instructor (IKC)
Diploma of Business
Diploma of Beauty Therapy, incorporating massage
Courses & Workshops
Courses and workshops are held throughout the year, so be sure to connect with us on Facebook to keep up to date with all the latest information regarding courses and workshops.
Testimonials
"What an amazing job Chrissy does. Not only does she make you feel comfortable, she makes you feel welcomed. Outstanding results from the raindrop massage, healing touch and muscle balance! Even I can notice the difference in myself."
(Kaleb, Facebook, 8 June 2014)
"The health centre is looking great - it was easy to find, quiet and peaceful and the entrance and front room are very welcoming. So many places that do massage and other health/healing treatments do not take into account the importance of place, surroundings etc as a part of the experience for a client. I know myself if I'm crammed in a small waiting room, right on the street, with cars rushing past, it's so hard to get the relaxing experience that I'm paying for. So you've really done a great job and I look forward to attending other workshops/classes at Holistic Health."
(Kate Mahood, Email, 31 March 2014)
"Wonderful healing centre. Full of amazing therapists and teachers Have received beneficial treatments from there. Highly recommended."
(Elaine Warcon, Facebook, 11 January 2014)
"Amazing Place ... First impression as I walked in door was how peaceful it was, I could have just sat in waiting area all day. Then Chris came out an introduced herself, this lady is not only professional n polite but she makes you feel so relaxed and welcomed to be there which is very rare since Great customer service is mostly extinct these days. Apart from the great service Chris also knows exactly what she is doing! I have not walked out of there feeling like it was a waste of my time .. I could not recommend this place enough. Thank you Chris for a wonderful professional holistic place"
(Kellie Renes, Facebook, May 2014)
Cancellation Policy
I understand that sometimes clients need to cancel an appointment. I simply ask that you notify me as soon as possible and a minimum of 24 hours before your scheduled appointment. Missed appointments or appointments not cancelled in an appropriate amount of time are a lost opportunity for me to help another client. I ask that you make every effort to keep your scheduled appointment and to arrive on time. A fee applies to any appointment that is missed or cancelled without 24 hours' notice, except under extenuating circumstances. The full Policy is available on our Facebook page in the Album 'Policies'. If you have any questions relating to the policy please contact Chris on 0411 953 824.
For more information about the best services for your needs or to book an appointment – call us now!

Gift Vouchers Available
---