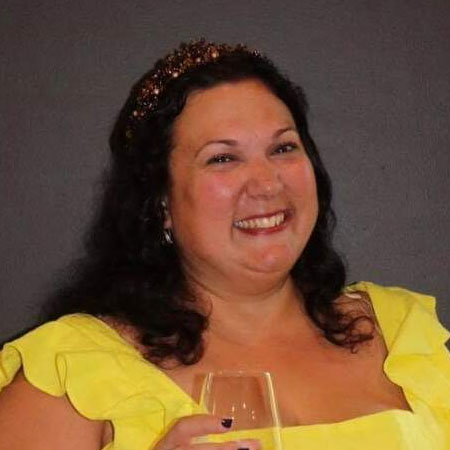 Holistic Therapy by Ange
Clicking on the Send Me Details Now button opens an enquiry form where you can message Holistic Therapy by Ange directly
Send Me Details Now
When life isn't going the way you'd like it to, or you struggle through relationships, and your surroundings cause you anxiety and insomnia, what can you do to turn things around? As you navigate through life difficulties, Ange will walk alongside you. Contact her today to start your healing journey!
Energy & Sound Healer
Focus areas
Energy balancing
Telehealth
Online session
Meditation techniques
Group meditation
Holistic healing
---
---
Ange's path to healing began when she studied and worked in sports massage. Over time, she discovered her spiritual side and has embarked on a journey of self-discovery and self-awareness.
Workshops, classes, and courses helped her learn to accept and love herself wholeheartedly.
With her understanding of life's difficulties, she wants to help people get back to their true selves by providing them with the right tools and guidance to do that.
In her role as a guide on your spiritual journey, Ange hopes to inspire you to embrace all that this universe offers.
Ange practices what she preaches, meditating daily in her routines. The work she does every day comes from her passion to help as many people as possible live their best lives.
Online or in-person sessions can be arranged for one-on-one or group sessions.
Services Offered
Meditation
Meditation is an essential tool for mindfulness. It involves controlling our thoughts and listening to our inner voice.
You can explore various types of mediation in your sessions with Ange, including Zen, guided, concentrative, active, and more.
During your sessions, you explore what meditation means to you and how to make the most of your mind.
Sessions will be tailored to fit you and your style.
Energy Healing
In Energy Healing, your chakras, or energy centres, are realigned. In this way, your energy can flow freely again.
Reset your chakras in a relaxing setting to release all that holds you back. Relax with music, oils, crystals and a calming setting while Ange opens and cleanses each chakra, leaving you feeling more like yourself than before.
Holistic Counselling
Holistic counselling looks at how the mind, body, and soul work together, as well as how our life experiences shape our thoughts. Using this insight will help you leverage your thoughts to reach your full potential.
The Holistic approach has been effective in helping people alter their thoughts to align with their true selves.
Sound Healing
The healing power of sound can be used to treat depression, anxiety, and stress-related illness, but it can also be used as a relaxing way to unwind.
There are different frequencies in each of the sound bowls, which trigger different parts of the subconscious mind as they align with our chakras.
With the use of sound bowls, rain sticks, bells, gongs, and music, sound healing works on multiple levels.
Secure your appointment with Ange, book online today!
Qualifications
Certified Meditation Teacher
Certified Energy Healer
Certificate In Sound Healing Therapy
Diploma In Holistic Counselling
---