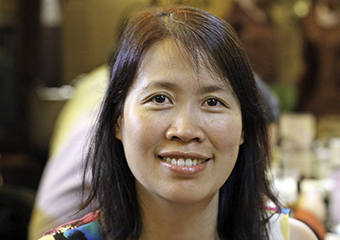 Member since 2007
Home of Wellbeing Blue Mountains
Servicing area: Based in Wentworth Falls, Blue Mountains.
Pregnancy support
Bloating
Diarrhoea
...
Want to find out my availability, pricing or opening hours? Click on Send Me Details Now to get started.
Clicking on the Send Me Details Now button opens an enquiry form where you can message Ann Le directly.
ACUPUNCTURE and CHINESE HERBAL MEDICINE offered by Ann Le - B.Med (Hanoi Med. Uni.),

Master of Applied Science (Acupuncture) with Distinction, RMIT University Melbourne.
20 years clinical experience
All health funds rebates available
Phone: 0405 998 117
Home of Wellbeing Blue Mountains
Acupuncture

Fertility management

Pain management
Women's health management
Chinese herbal medicine
Dietary advice
Natural health consultations

Opening hours: 9a.m. to 6p.m Monday to Friday

Location: Cook Rd, Wentworth Falls, Blue Mountains.

Fee $65 / session (same fee as over ten years ago).

All health funds rebates available.

PRACTITIONER'S BACKGROUND:

Ann Le has completed a six year degree course in Eastern and Western medicine at Hanoi Medical University and has a Master's degree in acupuncture from RMIT University in Melbourne. Her areas of specialization are acupuncture and herbal medicine. She has been practicing acupuncture and alternative medicine for twenty years in New Zealand and Australia including thirteen years in Katoomba and over one year in Wentworth Falls. In 2009 Ann received her Master of Applied Science degree in Acupuncture (with Distinction) from RMIT University. Her school within RMIT is a World Health Organization Collaborating Centre for Traditional Medicine. Upon graduation from RMIT Ann received a University commendation for outstanding academic achievement and a prize for the highest grade point average of all postgraduate acupuncture students. Ann has been registered with the Australian Health Practitioner Regulation Agency (AHPRA) since its establishment in 2012. Ann's excellent understanding of both Eastern and Western health care modalities assures you of a well-rounded and informed approach to your treatment. Ann has a solid reputation as an experienced, gentle and caring practitioner.


THE MOST COMMON CONDITIONS TREATED IN OUR CLINIC:

PAIN, INFLAMMATION and LIMITED MOVEMENTS

FERTILITY ISSUES

PREGNANCY AND IVF SUPPORT

WOMEN'S HEALTH

STRESS, ANXIETY, DEPRESSION and CHRONIC FATIGUE


PAIN, INFLAMMATION and LIMITED MOVEMENTS: Acute and chronic injury, arthritis, joint pain, nerve pain, muscular pain, sprains, strains, tendonitis, numbness, facial pain, jaw pain, sciatica, fibromyalgia, neuralgia, shingles pain, post-surgical pain and cancer pain.

FERTILITY and PREGNANCY issues: infertility, IVF support treatment, morning sickness, fatigue, overdue birth, breech and posterior positions.

GYNECOLOGICAL disorders: irregular and abnormal menstruation, period pain, PMT, low libido, menopausal symptoms, prolapsed uterus, abnormal vaginal discharge and urinary tract infection.

STRESS and EMOTIONAL DISORDERS: restlessness, nervousness, anxiety, irritability, anger, sadness, grief, PTSD, panic attack, insomnia and dream-disturbed sleep.

ALLERGIES: asthma, hay fever, rhinitis, sinusitis and skin rashes.

GASTROINTESTINAL conditions: stomach ache, reflux, indigestion, bloating, constipation, diarrhoea, poor appetite, nausea and irritable bowel syndrome.

SKIN disorders: acne, eczema, itchy and dry skin.

OTHER CONDITIONS including Shingles, Bell's Palsy (facial paralysis), palpitation, headache, migraine, insomnia, tinnitus, blurred vision, fatigue and low immune system can also be treated in our clinic.

CANCER SUPPORTIVE TREATMENT: Ann has been an acupuncturist of Blue Mountains Cancer Wellness Support Centre for over ten years. She is excellent at managing the side effects of chemotherapy and radiation therapy including nausea, fatigue, anxiety, headache, diarrhoea, pain, numbness, peripheral neuropathy, hot flushes, chemotherapy induced low blood cell count and weak immune system. Acupuncture and herbs help you fight cancer positively and support your body while going through debilitating medical treatment.


What should you expect from a consultation and treatment with Ann?

The first part of the session is the consultation: Ann will spend time talking with you and noting your health issues. She will then check and analyze your pulses and your tongue, and will perform additional checks depending on your health condition to get a fuller picture of your state of health so that she can develop a treatment plan for you.

The second part of the session is the acupuncture treatment. You will experience a quiet and relaxing time after extremely thin single use needles are inserted safely and accurately at acupuncture points by your highly qualified, experienced and gentle practitioner. You rest comfortably while the needles do their work.

The third part of the session is after the withdrawal of the needles. Ann will recheck your signs and symptoms to assess how much benefit you have gained from the treatment. She will discuss a suggested treatment plan with you which addresses all aspects of your condition, and she may offer advice and suggestions on diet, exercise and herbs where necessary.
Qualification details
Master of Acupuncture (RMIT) - 2009
Bachelor of Medicine and Traditional Medicine (Hanoi Medical University) - 2001
AHPRA registration number CMR0001740102
---
Service categories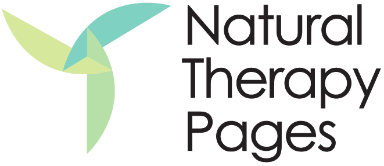 Home of Wellbeing Blue Mountains