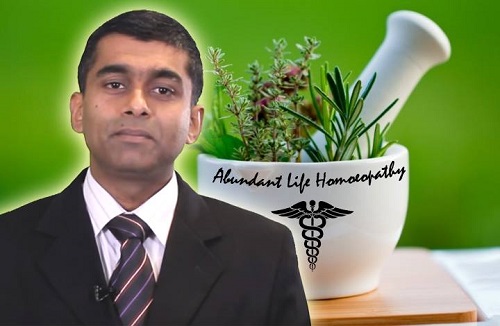 Want to find out my availability, pricing or opening hours? Click on Send Me Details Now to get started.
Send Me Details Now
Clicking on the Send Me Details Now button opens an enquiry form where you can message Punnoose Sam directly
Homeopathy consultation & treatment, as well as holistic treatment for various ailments and conditions.
Homeopathy Consultation & Treatments and Holistic Treatments
Servicing area
Port Macquarie, Parramatta, Rockdale & Miranda NSW
---
Focus areas
Sneezing
Natural medicine
Lifestyle
Headaches
Circulation
Joy
---
---
Treatment Procedure
Considering the diagnosis of your case by your GP or the specialist, we assess the centrality of your problem.
A person's reactive pattern and family history are analysed and Homoeopathic Genetic Constitutional and Anti-Miasmatic Treatment will be initiated. Regulatory Nutrients and Immune Supplements are also prescribed to nourish the protoplasm and to correct genetic abnormalities to bring about neuroendocrine balance.
Even if patients are taking their regular medications, we are interested in helping them to manage the side effects by Homoeopathic and Dynamic medication if they are willing to undertake a regular course of treatment.
Wholistic Supportive treatment even in Cancer, AIDS and other autoimmune disorders have found to effectively boost the self-healing ability of the body and to increase energy levels and general wellbeing of the person, even if they are undergoing chemotherapy or radiation.
Wholistic treatment analyses all these issues and homoeopathic medicines along with immune supplements are prescribed according to symptomatology (Totality of Symptoms & not the sum total of symptoms) to treat your deep rooted physical problem.
Our body has a God bestowed defence mechanism or immune system that corrects and protects itself. But due to our stressful living conditions, environmental hazards, pollution, radiations and by drug abuse, our natural healing ability is delayed or suppressed. Homoeopathic medical treatment gently stimulates the immune system of the body and brings about a gentle cure.
Along with the wholistic treatment, regular monitoring of the blood parameters by investigations, Urine analysis, Ultra-sound scans, CT scans, X-rays (when ever found necessary) are to be carried out according to your GP or Specialist's advice & help to assess the condition and to evaluate the progress of treatment.
Regular medication will be required in most of the chronic cases. Over a period of time, the conditions are controlled without any medicine, but by diet regulation, nutritional supplements, regular exercise, wholesome and positive thoughts, prayer, meditation etc.
Our consultations are not covered by Medicare but are partly covered by Major Private health funds. Please note that Punnoose Sam is not a Medical Doctor (GP) but a Homoeopath in Australia & a Homoeopathic Doctor in India. His qualifications are equivalent to MB BS in India and are recognised by WHO.
Consultation Fees
There will be a standard fee of AUD $50.00 for ½ hour to ¾ hour (which usually may be sufficient for acute cases) & AUD $100.00 for 1 hour and more of service for any First Consultation. The Second & Succeeding Consultations are charged at AUD $50.00 irrespective of the time spent with the patient. In deserving cases, where the person has a disability to work, or if there is no income or if there are more than 2 consultations from the family, a reduction in fee or complete free consultation will be given to certain patients according to the provider's discretion. We are even happy to give our services with grace without any consultation fee since our desire is to help the suffering humanity and to help them find abundant life in Christ Jesus through wholistic health care.
The cost of medicines will be anywhere from AUD $15.00 to $150.00 according to what is required for you. There will not be any reduction in the cost of the medicine at any time, since we purchase them from various sources in Australia, United States, Germany, India and Switzerland & we Strive to keep up the BEST QUALITY of medicine and treatment & will not compromise on that aspect.
Book now and be on your way to a healthier you.
---