HOMOEOPATHIC SUPPLIES
223 Johnston st
Abbotsford VIC 3067
Servicing area: Australia Wide Mail Order Service Available
Self
Aromatherapy
Tissue salts
...
Want to find out my availability, pricing or opening hours? Click on Send Me Details Now to get started.
Homoeopathic Supplies specialises in providing a professional Homoeopathic Dispensary Service & professional Homoeopathic Consultations for your personalised Homoeopathic Remedies as well as many proprietary Homoeopathic products.
In our Holistic shop we sell a wide range of natural products to help you heal, to awaken your inner being & restore wellness and balance. HOLISTIC SHOP: HEAL AWAKEN.RESTORE Call us to find out more!
HOMOEOPATHIC SUPPLIES - Homoeopathy
---



What Is Homoeopathy?



It is a method of treating the sick. It takes into account that we are all individuals and hence react differently to our state of sickness. Homoeopathic medicine is produced from plants, minerals and animals which are diluted and prepared to optimise their action.


---



How Does Homoeopathy Work?



Homoeopathy works on the principle that "what a substance can cause in symptoms it can cure". Homoeopathic medicines are tested on healthy human beings to show what symptoms they produce in a healthy person. These symptoms can then be compared to those symptoms of natural disease, both mental and physical.

By comparing your symptoms with those known to be caused by a medicine we can choose the appropriate medicine in minute doses which will relieve these symptoms and lead to a curative effect.


---



Are Homoeopathic Treatments Holistic?



Homoeopathic medicines are not habit forming, they are holistic & gentle. They are gentle because only a minute dose of medicine is used, which is then Homoeopathically potentised during production to release the inherent therapeutic action of the substance used.


---



Who Can Benefit From Using Homoeopathic Medicines?



Homoeopathy can be used by everyone from the newborn baby of the family to the grandparents, as well as for pets and animals. Homoeopathic medicine should not however be regarded as a substitute for all ailments and it is wise to seek the advice of your General Practitioner or Vet first.


---



Why Come & See Us?



Our Clinic offers Homoeopathic Consultations and can be accessed by appointment. Our Dispensary offers Homoeopathic and Herbal dispensing by a full time, fully qualified Pharmacist/Homoeopath/Herbalist.



---
For more information about the best services for your needs or to organise an appointment - just give us a call!

Or visit our website
---
Qualification details
Our Dispensary is run by a fully qualified Pharmacist/Homoeopath/Herbalist
Our Clinic is staffed by a Homoeopath/Herbalist who is a member of the Australian Homoeopathic Association and AROH Regd
---
See Also...
About Us
HOLISTIC SHOP: HEAL . AWAKEN . RESTORE**** OUR NEW AGE HOLISTIC SHOP IS THE PLACE TO FIND THAT UNIQUE CRYSTAL COLLECTABLE OR NEW AGE GIFT!
HOMOEOPATHIC SUPPLIES - Aromatherapy
HOLISTIC SHOP: HEAL.AWAKEN.RESTORE********** We provide a range of pure Essential Oils, perfect to help treat a range of ailments & health conditions. We also supply a wide range of Incense sticks & cones, Beeswax Candles, fragrance candles, soaps, a variety of oil burners, electric vaporisers & Incense holders etc
HOMOEOPATHIC SUPPLIES - Bach Flower Remedies
HOLISTIC SHOP: HEAL.AWAKEN.RESTORE*** Harness the healing power of Flower Essences, with a personalised Bach Flower Remedy from Homoeopathic Supplies. We also carry FES Flower Essences & Australian Bush Flower Essences
HOMOEOPATHIC SUPPLIES - Healing Crystals & Collectables
HOLISTIC SHOP: HEAL.AWAKEN.RESTORE**** Looking for a Healing Crystal, Crystal Carving, Crystal Jewellery, Crystal Collectables or Salt Crystal Lamps? Then we here at our Holistic Shop are the ones to call. We also sell crystal oracle card sets, tarot cards, books, gifts and other collectables
HOMOEOPATHIC SUPPLIES - Herbal Medicine
Harness the healing power of herbs and come on in to have your Herbal prescription dispensed at Homoeopathic Supplies in Abbotsford. In our Holistic shop we sell a wide range of natural products to help you heal, awaken your inner being & restore wholeness and balance. HOLISTIC SHOP: HEAL.AWAKEN.RESTORE
HOMOEOPATHIC SUPPLIES - Tissue Salts
HOLISTIC SHOP: HEAL.AWAKEN.RESTORE******** Tissue Salts - the building blocks to good health********** IN OUR HOLISTIC SHOP WE KEEP THE FULL RANGE OF SCHUESSLER TISSUE SALTS AVAILABLE FOR YOU TO BUY OVER THE COUNTER
---
Service categories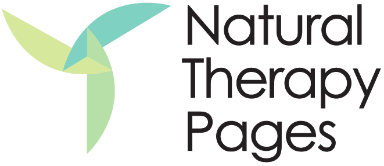 HOMOEOPATHIC SUPPLIES