Najette Caudwell - Hypnotherapist & NLP
25 Dean st
Strathfield South NSW 2136
Servicing area: Servicing Sydney & Inner West
Neuro-linguistic programming (NLP)
Grief and loss
Wellbeing
...
Want to find out my availability, pricing or opening hours? Click on Send Me Details Now to get started.
Najette Caudwell provides NLP, EFT and SET consultations in Sydney's inner west. if you're ready to take control of your destiny and make positive changes to your life, call Najette to book a consultation today!
Hypnotherapy Sydney - NLP & EFT
Neuro-Linguistic programming
---

Do you feel ready for change? Do you feel like it's time to manifest your dreams and desires?

I'm a qualified Neuro-linguistic programming (NLP) Practitioner and am able to help you with all areas of your life - career, relationships, health, and wellbeing.

NLP delves into the links between how we think (neuro), how we communicate (linguistic) and our behavioural and emotional patterns (programmes). By learning about these links, you're able to change the way you think and behave and subsequently boost your personal performance and professional development.

NLP is a powerful tool and with it I'm able to assist you as you achieve your personal transformation and self-improvement goals.

When NLP is used as an adjunct with hypnotherapy, your physiology and neurology can be changed, helping you to achieve the mind-body states you desire.




Emotional Freedom Technique
---

My experience working as an Emotional Freedom Technique (EFT) Practitioner is that EFT is a simple, practical and painless way of managing body and mind issues quickly and permanently. I am enthusiastic and committed to giving my clients tools to enable them to bring about change in their lives in the easiest, most efficacious way possible.

Emotional Freedom Technique (EFT) blends the physical benefits of acupuncture with the cognitive benefits of conventional therapy. Although related to acupuncture, there are no needles used with EFT - it's a form of 'psychological acupuncture' involving the stimulation of pressure points with gentle tapping instead of needles. By tuning in to a variety of issues and 'tapping' specific energy meridians, blockages can be cleared and powerful changes in emotional and physical health can be brought about.

I provide a safe, supportive space, enabling my clients to explore and clear any emotions or issues that come up. During your consultation my goal is to help you find the root cause of your specific challenge and assist you in determining and clearing any blockages you may have relating to it.

EFT has the potential to alleviate the symptoms of a variety of emotional issues including trauma, anxiety, phobias, anger, sadness, grief, guilt and so on quickly and effectively. Positive outcomes have also been achieved for a variety of physical conditions.




Simple Energy Techniques
---

Simple Energy Technique (SET) is an adaptation of Emotional Freedom Techniques (EFT) and other energy psychology methods, however SET has some aspects that differ from these approaches. SET is a selection of easy, user-friendly techniques which are useful self-help tools when used in conjunction with Hypnotherapy. The techniques have the potential for fast, effective relief from a variety of physical, mental and emotional conditions like pain, anxiety, phobias, trauma and negative feelings associated with weight loss or relationships, clearing blocks relating to financial success, sporting prowess and more.

I am a qualified Simple Energy Technique (SET) Practitioner and would love to chat with you about how these powerful techniques can help you to overcome any stumbling blocks or situations that you find yourself coming up against repeatedly.



---
Do you have questions about NLP, EFT or SET? Call Najette Caudwell on 0488 149 766 or click on one of the links below to hear about how she can help you to overcome blocks and successfully manifest your goals.
---
Qualification details
Diploma in Clinical Hypnotherapy
Diploma in Neuro-Linguistic Programming
Certificate Hypnotherapy
Certificate Neuro-Linguistic Programming
EFT Practitioner
SET Practitioner
EMDR Practitioner
Registered member of the Australian Society of Clinical Hypnotherapists
Advanced First Aid Certificate
Clean Police Check
Working with Children Check
---
See Also...
Sydney Hypnotherapy & NLP
Clinical Hypnotherapy, NLP and EFT are available at Najette Caudwell's practice in Sydney's inner west. If you'd like to make a positive change, Quit Smoking, Overcome Anxiety, achieve your Weight-Loss goal and more, call Najette to book a consultation.
---
Service categories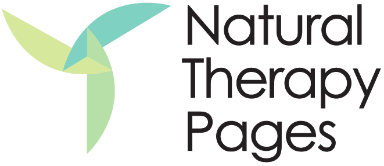 Najette Caudwell - Hypnotherapist & NLP