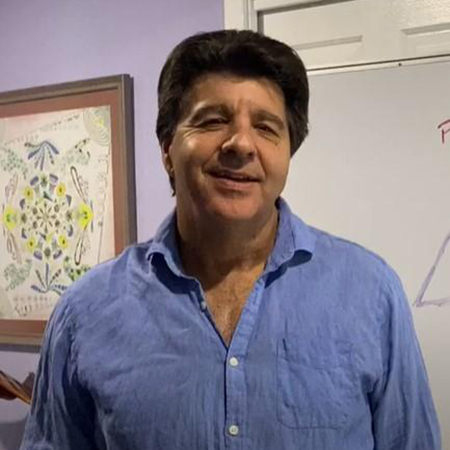 A-Peel Therapies
Alert Practitioner
By clicking on the Alert Practitioner button, we send the practitioner a message on your behalf that you would like to get intouch with them.
Improve your life, your relationships and let go of unwanted thoughts feelings and behaviours.With 30 yrs exp. Trainer Hypnotherapy, NLP, Life /relationship coach, counsellor.    
Michael Tcherne - A-Peel Therapies
Servicing area
Mandurah & Peel Region
---
Focus areas
Habits
Anxiety
Emotions
Stress management
Love
Fitness
---
For more information or an appointment call 0413539512
Hi I am Michael Tcherne, welcome to A-Peel Therapies. I use a combination of therapies, healing and awareness modalities to help people bring about rapid change. To improve their life, their relationships and let go of unwanted thoughts, emotions and behavours.
OPTION 1 Deep personal change. Total 6 hours
This is a very gentle and thorough means of resolving deep or stress related problems. This option focuses on the underlying cause of problems.
We also resolve any unfinished business from past relationships, traumatic events and childhood and then rebuild confidence, selfworth, personal security and assertiveness. The first session takes 4 hours and cost
$500. There is a follow up 2 hour session, a week later which cost $200 and may include breaking down a habit or addiction.
OPTION 2 Break- through session 2-3 hours and 1-2 hour

session.

Total cost $500
These very self-empowering sessions focus on increasing performance/ success and letting go of unwanted behaviours, thoughts or emotions e.g. drinking, over-eating, self-sabotage, any negative emotional patterns.
Relationship Coaching / Counselling. 1- or 2-hour sessions. Recommended X 3 to 10 appointments. Cost $150 per hour.
A loving relationship is not a negotiation but is built on a mutual heartfelt understanding, respect, trust, passion and love.
Trouble in paradise and you would like to come as a couple for mediation and find a way through, to heal the relationship and bring back trust and intimacy.
You want to enhance the loving relationship you now have and take it to a new level.
You come on your own to heal or improve the relationship. Often it takes only one to change the whole dynamic in the relationship.
You are single and see patterns with past relationships and want to get it right next time.
Life coaching /counselling. 1- or 2- hour sessions. Recommended x 1- to-10 appointments.
Cost $150
Counselling is great for clarity, understanding, and self-awareness and exploring options.
Life coaching is great for creating a clear vision and a compelling future, strategies and processes to achieve your desires in an ecological manner, that is good for you and good for others. We may for example work on health, fitness, career, increasing performance or wealth, creativity, spirituality, relationships or all of the above and more.
---