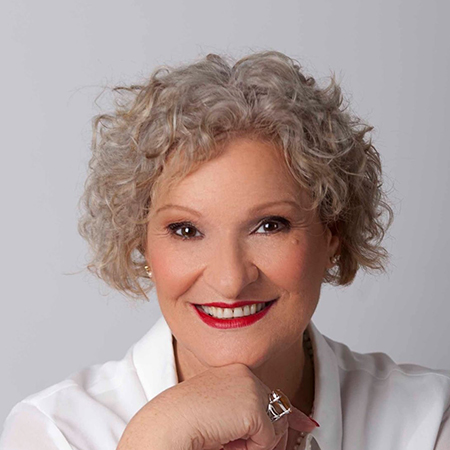 Member since 2010
Mind Phenomenon Hypnotherapy
Servicing area: Werribee, Melbourne, Victoria & Australia wide via online
Frustration
Self-help
Alternative medicine
...
Want to find out my availability, pricing or opening hours? Click on Send Me Details Now to get started.
Clicking on the Send Me Details Now button opens an enquiry form where you can message Lucia Pietralunga directly.
If you are serious about making a change you have come to the right place.
Research and studies have shown that hypnotherapy can be successful for a wide variety of issues, from treating pain to improving performance. It works on a wide range of issues. It could work for you, too.
Mind Phenomenon Hypnotherapy
About Lucia
---
Certificate IV: Clinical Hypnotherapy (Academy of Hypnotic Science)
Diploma: Clinical Hypnotherapy (Academy of Hypnotic Science)
Certificate IV: Ego State Therapy (Gordon Emmerson PhD)
Diploma: Ego State Therapy (Gordon Emmerson PhD)
Certificate IV: Counselling (Academy of Hypnotics Science)
Certificate IV: Advanced Mind Dynamics (Australian Academy of Hypnosis)
Certificates: I, II, and Masters Reiki (International House of Reiki)
Certificate: seniors first aid (Red Cross Victoria)
Certificate: Working with Children (Victoria)
Member of Australian Hypnotherapist Association
Provider for private health cover
My name is Lucia Pietralunga and I am a fully qualified clinical hypnotherapist, counselor and a Reiki Master/Practitioner. I am a graduate of the Australian Government Accredited Academy of Hypnotic Science, and a current member of the Australian Hypnotherapist Association. I was suggested to try a course of hypnotherapy to help heal a past traumatic event in my own life. During the course of treatment I found my experience to be empowering and I believe it was the catalyst that helped me change my life forever. Hypnotherapy, self help and the power of our own mind became a passion of mine.

Following on from my own experience, I decided to begin studies so I can help others achieve their personal goals.

Since graduating in 2009, Mind Phenomenon was born as my passion quickly turned into the pursuit of my own dream career and destiny.

I am constantly reminded of the power of the individuals mind as I help facilitate change in those who seek my services. I chose hypnotherapy, as my way to help people reconnect with their own inner strengths. I have assisted many people of all ages in making positive changes in their lives and I look forward to the future.

My philosophy

We all have our own resources to help us heal, but often this ability is blocked by illness, pain, or trauma. Our own mind is one of the most powerful tools we possess to control pain, reduce illness, and overcome trauma. Unfortunately, in this hectic world it is all too easy to lose that natural ability, and instead we find ourselves constantly hurting, fighting stress, fatigue, addiction, pain, or worse. Its a vicious, devastating cycle of physical, mental, emotional and spiritual imprisonment. Hypnotherapy has the ability to provide you with the resources you need to help you access your own inner power. Whether you need help with chronic pain, quitting cigarettes, managing weight, addictions or overcoming a traumatic event in your past. My goal is to help you attain the positive changes you want in your life. I look forward to meeting you.





Featured Links
---
Virtual Gastric Lap-Banding

Hypnotherapy for Weight Loss

Hypnotherapy

Our Therapies
---

Hypnotherapy

Many people mistakenly refer to hypnotherapy as alternative medicine. In fact, it was first adopted as an orthodox (meaning officially sanctioned) medical treatment in 1892, by the British Medical Association. This was ratified again in 1955. Many nations, including Australia and America, have since officially endorsed hypnotherapy as a legitimate form of treatment, for a huge variety of conditions.

So what is it, exactly?

The current accepted definition of a hypnotherapist is, a therapist who utilizes hypnosis as a primary tool for assisting clients to achieve their goals. A hypnotherapist often differs from other therapists by focusing on the role of subconscious behaviours and influences on a clients life.

Hypnotherapy has the ability to empower people to change their lives for the better; it is a proven and extremely effective solution for many problems.

The most common uses for hypnotherapy are to assist with:
Pain management
Depression
Weight management
Overcoming addiction (especially smoking and gambling)
Motivation
Self-esteem and confidence
Controlling phobias
Overcoming personal trauma
Anxiety
Insomnia
Stress-related illnesses
Asthma
Facilitate Healing
And so much more
A recent study (1) concluded that if a patient used treatment for their condition, in the form of medication (valium, sleeping tablets, pain killers etc), targeted products (weight loss shakes, diet pills, nicotine patches etc), or self-help (books, tapes, exercise equipment etc), the initial success rate of these treatments was 27%. If hypnotherapy was included as part of the initial treatment, then the success rate more than doubled, to 74%. The study found that if a person was serious about wanting to take back control of their physical body, the best weapons they had was their own subconscious mind, and their hypnotherapist.

read more >>>


---

Ego State Therapy

Ego State Therapy is a powerful therapy based on the premise that personality is composed of separate parts; rather than being a homogeneous whole, these parts (which everyone has) are called ego states.

Lucia works directly with the state that can best benefit from change, the parts that are harboring pain, trauma, anger or frustration; she then facilitates expression, release, comfort and empowerment to those unresolved states that come out and makes us feel out of control. (The statement "I hate myself when I am like that" indicates two states lacking in proper communication).

We are each made up of a number of different states; each has its own feeling of power, weakness, emotion, logic, or other personal traits.

When we say, "Part of me wants to," we are talking about an ego state. When we say, "I feel at peace with myself on this issue," we are talking about our ego states agreeing, not having an internal struggle. Our various states help to make our lives rich, productive, and enjoyable. A state harboring pain can cause unrest and unwanted emotional reactions.

The goal is to help you learn your ego states so that the states may be better used to your benefit (e.g., allowing you to, at one time, be open to enjoy emotional experiences and, at another time, be assertive to feel expressed when challenged).

We are not born with our different parts or ego states. We make them as we live. Our ego states are formed when we do something over and over again. This over and over again learning creates a physical neural pathway in the brain that has its own level of emotion, abilities, and experience of living.

By repeating actions over and over again the brain will grow and connect in such a way that will create a physical neural pathway that is an ego state. We will switch into an ego state when a need for that state occurs, or when an injured part is reminded of the injury it may come out in an attempt to gain some resolution. That is why a bad feeling can come over us all at once.

Each of our Ego states may be either, healthy and functioning well, or may be functioning in a way that prevents us from being the best we can be.

Lucia was fortunate to be amongst the few privileged ones to have studied with the acclaimed Dr Gordon Emmerson.

Gordon Emmerson continues to support my practice as a specialist mentor.


---

Gastric Band
---

Virtual Gastric Band Hypnosis System

By using the Virtual Gastric Band Hypnosis system we create a state of mind where you will believe you actually have a Lap Band fitted! You will eat smaller portions and feel full. The Virtual Gastric Band system is a long term solution to your weight problems.

How does it work?

The weight control programme utilizing the concept of Virtual Gastric Band it takes place over four weeks. Four, one hour sessions each utilizing techniques that are designed to bring about permanent change in your eating habits.

The reason this takes place over four weeks, is to form a habit, and generally it takes 28 days to form a habit in someone, remember this is not a programme designed for a short term fix, it is to get you to where you want to be, and to stay there.

It includes a back up CD for you to listen to every day, which reinforces the new messages and aids that permanent change in behaviour.

During the therapy your subconscious mind is convinced that you have had a Lap Band fitted. Your body reacts by feeling full after you have eaten only a small amount of food. As well as reducing the amount of food you eat, you will eat healthier, less-fattening foods.

The advantages of Virtual Gastric Band Hypnosis over traditional surgery are as follows:
Surgical risks are eliminated
There is no pain involved
Costs are a fraction of those for traditional surgery
Stress and emotional eating are also addressed
The procedure is totally pain-free
If you have been thinking about gastric band surgery, consider the following facts:

Gastric banding is a major surgical procedure to place an inflatable band around your stomach. A port is also inserted and stitched to the abdominal muscle wall so that saline solution can be injected or withdrawn. This allows for the tightness of the band to be adjusted. This limits the amount of food you can consume. Gastric banding is now available under Medicare but there are a number of key issues to consider:
One person in every 2,000 dies because of complications with this surgery
There is no pain involved
There is a stringent selection process - you must be morbidly obese or have serious health problems
Includes counselling and is dependent on previous dieting history
There is a long recovery period
Potential medical complications including infection, internal bleeding, gastritis and ulceration
There is a long recovery period
Potential medical complications including infection, internal bleeding, gastritis and ulceration
The band can slip or in some cases be subject to erosion (i.e. the band works its way through the stomach wall allowing the gastric contents to leak into the body cavity)
Vomiting or regurgitation of food
The port may bulge through the skin
The port can "flip over" so that the membrane can no longer be accessed with a needle from the outside (this often goes hand in hand with a tube kink, and may require repositioning as a minor surgical procedure under local anaesthesia)
The port may get disconnected from the tube or the tube may be perforated in the course of a port access attempt (both would result in loss of fill fluid and restriction, and likewise require a minor operation).
Medicare and private insurance covers about $1,000 leaving you to pay about $10,000
There are NO guarantees of success
Now consider the alternative virtual gastric band hypnosis - the pioneering new way to lose weight

The technique has been highly successful in the United Kingdom, the US and is now available in Australia.

Obesity and conditions has been quoted to be the second highest preventable cause of death in Australia second to lung cancer. By addressing your weight now you become slimmer, healthier, aiding and possibly reversing some health conditions and lowering our risk of death that would affect not only us but family and friends.

You can succeed! Virtual Gastric Band or Virtual Lap Band Hypnosis utilizes the power of your mind to assist you to succeed in becoming a thinner and healthier you.

We can realize, as Sheila Granger, the hypnotist in the United Kingdom that had developed the method of Virtual Gastric Band Hypnosis, that "nothing tastes as good as thin tastes". When all the diets have failed, expensive surgery is no longer the last option for essential and serious weight loss. The Virtual Gastric Band may be new to Australia but successful results are already being obtained.

To change your life, simply pick up the phone and call or email Lucia. Take the first step NOW to your healthier, lighter and more positive life!

Virtual Gastric Band has been considered by many weight loss experts to be a safe and effective alternative to surgery; the Virtual Gastric Band will help you to attain your new lifestyle of healthy eating.

The fully inclusive cost of the Virtual Gastric Band therapy is substantially less than the surgery costs - in fact, it is less than a quarter of the cost of the surgery! The fee includes full support by telephone or email during the course of the treatment and our specially recorded hypnosis CD.


---

Testimonials
---
Hypnotherapy Melbourne When I first decided to see a hypnotherapist, I was living a very stressful life not coping very well. I felt stuck and angry.

After a couple of visits with Lucia, my life started to take better shape and I was able to make the necessary decisions to go to the next level. I am now coping well, working towards those new goals of mine. Lucia helped me clear up old baggage and get focused on what was important to me.



---

I used to smoke a packet of cigarettes a-day, and always wanted to quit. I tried everything over the years but found that nothing worked. I decided to go and see a hypnotherapist as my last resort.

I was really surprised that after the first session, for the first time in many years I actually felt very positive and in control, I cut down from a packet a day to 4 cigarettes in a week. I had 3 sessions with Lucia, and I can honestly say that I wish I had known about hypnosis years ago. I now feel in complete control of my cravings and have no desire to ever smoke again. I found hypnotherapy to be the most effective for quitting smoking and I now also know how to relax and take a deep breath without lighting up. I would recommend Lucia to anyone that wants to quit smoking.

Thank you Lucia


---

Attending hypnosis sessions with Lucia has been one of the most significant if not miracle breaking times in my life. Not only has it helped me to break with my deep history of negative thought patterns of the past, but it has definitely brought me to think in the present moment; enriching my life with confidence which I struggled with since childhood and releasing heavy burdens associated with depression which I carried with me nearly all my life. I got so tired and overwhelmed of waking up every morning with the same problems and struggling to find happiness and passion in my life which I thought had left me forever.

The environment is comfortable and relaxing and you can feel assured that all of your problems are held in the most strict and highly confidential manner. I only wished that I had learned of Lucias service a lot earlier as I am surprised how after the first session had enabled the transformative shift I was looking for in my life.



---

I have never considered using Hypnotherapy to help me with my issues but in 2009, it finally occurred to me that I was getting nowhere fast. The cycle of doing nothing, and not improving, had to stop.

In January 2000, I became engaged to a man I loved dearly. We planned the wedding, named the children we were going to have together, and set up home. By August, it was all over, and in a very traumatic way. I spent the next nine years shut away from everything, too afraid to love again because I knew the pain of it would kill me this time. I could not be that vulnerable again, and I certainly couldnt trust anyone again.

But thats the problem with great excuses; they keep you stuck in that cycle of pain forever. After spending almost a decade alone, I realised if anything was going to change, I would have to change first. I didnt even know where to start.

I did the one thing I never thought Id do I saw Lucia, a hypnotherapist, and asked for her help.

She was amazing. Absolutely incredible. I had no idea hypnotherapy could be so powerful, so real, so helpful. In the session, Lucia was able to get me to relax (which I couldnt believe!), and then she gently had me imagine meeting my ex-fianc on a beach. She gave me the opportunity to express to him all of the pain I had been holding in all these years. I let it all out at him and felt surprisingly strong, not shattered as I usually am when thinking of him. Lucia was right there with me, helping me, keeping me relaxed, giving me strength, and guiding me through my recovery process.

Since that session with Lucia, I had my first date for 9 years. Ive had several more dates since then, and I have now been in a wonderful relationship for 9 months. I had forgotten how to be happy.

I now have my life back and enjoying my new life very much. Im more confident, more realistic, and more relaxed. There is no doubt in my mind that without Lucia and hypnotherapy, I would still be alone, terrified, hurt, and unable to move forward.

Thank you, Lucia, for your compassion, your dedication, and your support. I would and do! recommend hypnotherapy with Lucia. She will change your life.
---
---
Service categories
This practitioner provides online consults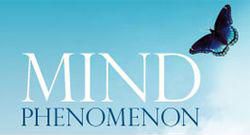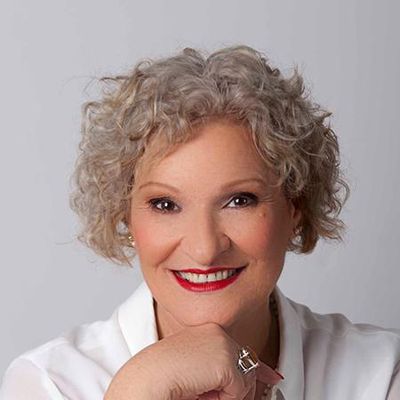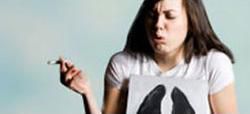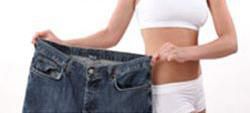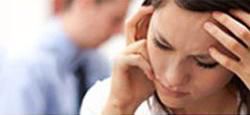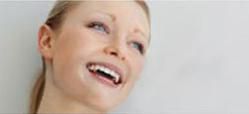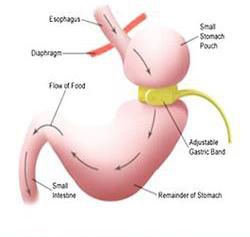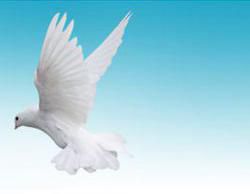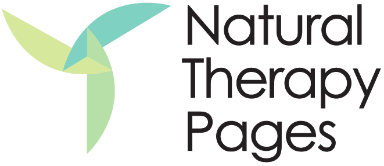 Mind Phenomenon Hypnotherapy