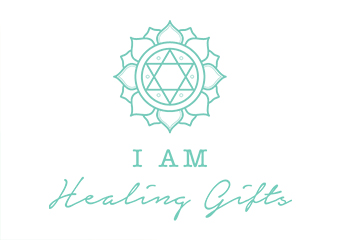 I Am Healing Gifts
Focus areas
Energy
Fears
Love
Fear
Gratitude
---
---
ABOUT
Namaste'...
Welcome tot are Healing Gifts...
My name is Sonia and I was Inspired to create these Gifts 69 my love for crystals and my children's love for crystals...for years they have helped me and my family grow towards an exceptional life by assistingus all on working through blockages, fears and doubts...
I have a beautiful little Studio at my home where I hold Meditations and workshops, this is where I create these sacred Healing Gifts... each gift is Hand made with Love and Light and has an intention to heal and connect deeply to your inner truth placed upon it with a healing prayer to help you through trying times.
Wear it with Love and allow the healing to take place.
All Crystals are Natural and are hand picked by myself, and kept in a healing room awaiting their new homes..
All Crystals are accompanied with sterling silver lam' charms.
Every piece comes in a beautiful recycled hemp bagalongwith a Laminated card of its Healing properties and a beautiful Positive affirmation on the other side that you can leave by your bed and read everyday to aid the healing process.
The "I AM' charm represents;
I AM (your name) and all that Lam is perfect whole and complete...
So when you look atsour I AM HealingGift, let it be a beautiful reminder of all the Wonderful that you are!!!
Thank you for visiting our store. May your days be filled with Love and yourjoumey inward expand daily to bye your Truth more and more..
With Love and Gratitude Sonia xxx
---
Intuitive Pieces
Sonia has spent the last decade of her life exploring the inner dimensions of self, through Yoga, Meditation and self-exploration.
Her love for crystals and knowledge of their uni9ue healing properties started to expand as she was guided to make certain pieces for different customers.
Customers visit soniss studio where she connects to their energy and knows exactly what they need to lift or enhance their vibrations.
Sonia's Intuitive pieces are channeled through the divine source of all things, where Sonia then tunes into your energy to create a healingone of a kind jft especially for you.
Every gift comes with a little message from Sonia. A laminated card sharingthe crystals healing properties, together with a powerful affirmation Sonia has meditated on and included on the card, to helpyou get through trying times or to simply inspire you in times of need.
There is no doubt from the moment you open your I AM healing gift' you will feel the love and inspiration from within your crystal pieces.
I AM Sonia
I am I
You are You
And Together
We are One
---