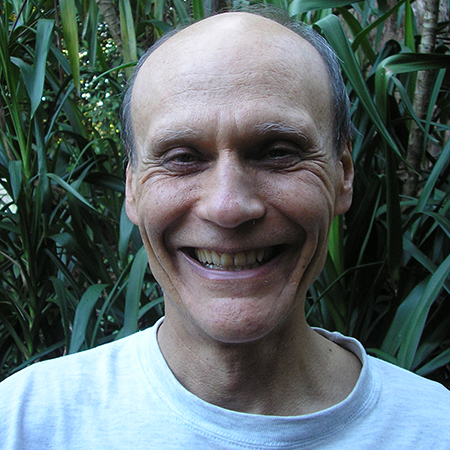 I am Yoga
Want to find out my availability, pricing or opening hours? Click on Send Me Details Now to get started.
Send Me Details Now
Clicking on the Send Me Details Now button opens an enquiry form where you can message Chris Dale directly
An online sanctuary for those seeking an experience of the essence of Yoga and Meditation for enhanced health, resilience and peace of mind. BOOK NOW FOR A FREE TRIAL ONLINE YOGA CLASS! TWO FREE ONE HOUR ONLINE CLASSES ON WEDNESDAYS 22 and 29 SEPTEMBER @6PM. CLICK ON "SEND ME DETAILS NOW" BUTTON ABOVE FOR LINK. NEW ELEVEN WEEK TERM BEGINS MONDAY 4 OCTOBER 2021 See class schedule below!
Yoga Online Classes
Servicing area
Oakleigh and Mt Waverley VIC
---
Focus areas
Positivity
Posture
Kriya yoga
Health issues
Labour
Happiness
---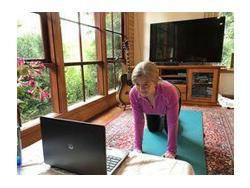 ---
Welcome to I Am Yoga!
Yoga is about integrating body, mind and breath and bringing the mind to stillness. It does not require a highly flexible, slim body and is not about strain or hyper exertion. Yoga is for every body. If you can breathe, you can do yoga.
What Can Online Yoga Classes Do for Me?
Release tension and anxiety
Enhance health and immunity
Boost energy levels
Combat depression
Enhance resilience and connection
In these challenging times, many of us find our lives a struggle, and live with fear, anxiety or depression, or a pervasive sense of unease. Social isolation, financial stress and anxiety about the pandemic, can take a tremendous toll on our system. Sometimes these concerns can lead us to make lifestyle choices which may impact on our health, such as overeating, lack of exercise, and constant bombardment with TV and social media pursuits.
The ancient techniques and wisdom of Yoga are very effective tools to release tension and anxiety, improve your health and immunity and to enhance your enjoyment of life. Authentic yoga enhances awareness and helps us to let go of fear and resistance and embrace any challenges, not only those related to coronavirus, with positivity, enthusiasm and energy.
Yoga, meditation and yogic breathwork are widely recognised as effective and time tested ways of de-stressing and rejuvenating. The Harvard Medical School, in a recent health guideline, stated that yoga, meditation and controlled breathing are "some tried and true ways to relax" in an article "Coping with Coranavirus Anxiety".
Some students of I Am Yoga share their experiences:
"Attending these yoga classes has completely transformed my sense of wellbeing and knowledge of what yoga is really about. Chris has an authentic approach to teaching yoga, linking the body, breath and the mind to give you a complete and soul nourishing experience. Chris has a wealth of knowledge and wisdom, which he shares each week to help alleviate stress and worry and bring you to the present moment. I am more flexible in my body, my mind and my approach to life. "
- Katherine Zachest, Drama teacher

"I have been practising at I Am Yoga for eight years. Chris is an excellent teacher with many years of experience and knowledge of the benefits of yoga. His classes are food for the soul, restorative, uplifting and relaxing."
- Marcelle Christianz, Administrative Officer

"My first class with Chris Dale was in July 2014. 'Health, Peace of Mind & Flexibility' aptly describes his classes. I have been a student of yoga over the years, and found a more indepth combination of asanas and meditation in Chris' classes.I believe he has created an excellent programme for yoga students at varying levels and people interested in seeing what yoga is all about. Chris is extremely encouraging, patient and a brilliant role model."
- Dolores Grace Makris (Oakleigh)
Why Should I Sign Up for Online Classes When I Can Do Free Classes on YouTube?
While you can definitely get something out of using free online Yoga videos, it is a different experience in a live class with a teacher - even online. Just as in learning to play a musical instrument: you can learn to play online, but you will progress more rapidly with a teacher, who can help you stay motivated, guide you through the inevitable rough patches and give you important technical insights.
There is also something different about a live yoga session with a teacher as opposed to a video. It is similar to the difference between a live concert and a recording. There is a certain energy that is transmitted in a live concert which is simply not there in a recording. In the case of learning a skill, the experience of many has been that "something happens" in a live class situation, which gives a deeper experience and facilitates accelerated learning. Yoga is not just a skill though - it is a state of being, that needs to be gently nourished by a teacher, who themselves have been trained by a master. DIY Yoga can help, but has severe limitations.
We are all unique, and so poses and other practices need to be customised to suit individual needs. The classes are based on the understanding that postures should be performed so that there is a balance between effort and rest, tension and relaxation, strength and flexibility. To achieve this balance for each person requires individual adaptation of the poses and here an experienced teacher is very helpful. As an adjunct to the classes, Chris is happy to answer questions by email and message. You can also connect with a community of yoga practitioners in a Whatsapp group.
Although in an online setting it may not be possible to give close individual guidance, a climate is created in the classes where people can explore their bodies and breath, free from the need to strive and compete, or to achieve some imaginary ideal. With appropriate guidance, we can safely and effectively release tensions and stresses and gradually become stronger and more flexible in both body and mind.
What is This Style of Yoga Called?
We call this approach to Yoga "Breath Based Hatha Yoga", as we emphasise linking the breath with the poses. One reason for this is that attention to the breath calms the mind and helps to promote the relaxed alertness necessary for a complete experience of Yoga. Conscious breathing in the poses enhances their energetic and physical purification effects. Yogic breathing facilitates a profound beneficial shift in the functioning of our nervous and endocrine systems. The breath also acts as a feedback mechanism. For example, if our breath becomes laboured or jerky while holding a pose, it's a signal that we have gone past our "edge" in the pose and need to ease back..
I Am Yoga Classes offer:
individualised instruction in carefully chosen poses which are the most useful for achieving health and wellbeing,
precise instruction in specific breathing techniques to boost energy levels and still the mind,
deep Yogic relaxation sessions which give incredibly deep rest to the system and gradually release deep-rooted stresses,
simple meditative practices for healing and transformation,
simple pointers from the Yoga masters on how to reduce stress and live a more enjoyable life,
support for developing a home Yoga practice, including handouts of Yoga routines.
Class Term Dates and Fees
The next term (Term 4) begins on Monday 4 October 2021. If this is your first class with I Am Yoga it can be a free trial. Classes are suitable for beginner-intermediate levels. Fee: The Term Class fee package fee is $140 (for eleven weeks and pro rata if you join for part of the term), When COVID-19 restrictions ease (currently anticipated in early November) physical Yoga classes at Oakleigh Hall on Wednesday evenings will recommence. The online package includes 3-4 weekly yoga classes (two in the mornings) and a yoga nidra session. Free individual online guidance is available to students on request. You can opt into a Whatsapp group with the community of students and receive helpful tips, yoga wisdom teachings and links to recent research.
The Wednesday evening physical class when it recommences, hopefully in early November, will be in a spacious hall with ample room for social distancing. It has a capacity of 55 people with 4 sq metre spacing. The class size is likely to be less than half of that.
Online class times between Monday 4 October & Thursday 16 December 2021
Mondays: 7.00am-7.45am Online Morning Yoga Class
Tuesdays : 6.00pm-7.00pm, Online Evening Yoga Class
Wednesdays: 6.00pm-7.00pm, Online Evening Yoga class. Will be replaced by Physical Yoga Class at Oakleigh Hall when COVID-19 restrictions are lifted
Thursdays: 6.45am-7.30am Online Morning Yoga Class 6.00-6.30pm Online Yoga Nidra


Term Fees: $140 for all online classes.
Book now for a free online trial Yoga class and feel your stress melt away!
Call, sms or email Chris
---