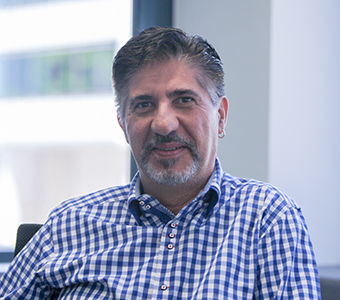 Ignite Counselling and Psychotherapy
Clicking on the Send Me Details Now button opens an enquiry form where you can message Frank Fontana directly
Send Me Details Now
Our professional service offers qualified counsellors who can support your efforts toward the best solution for you. One to one counselling will identify and change behaviours so that you can live at your happiest. Subsidised rates are available for eligible clients
Ignite Counselling and Psychotherapy
Servicing area
Parramatta, New South Wales
---
Focus areas
Values
Stress Management
Supervision
Joy
Leadership
Vision
---

Client Centred Therapy, Cognitve Behavioural Therapy, Existential Counselling and lifecoaching.


Personal & Relationship Counselling
Coaching for Lifegoals
Psychotherapy


Counselling our professional service offers qualified counsellors who can support your efforts toward the best solution for you. One to one counselling will help to identify and change behaviours so you can live at your happiest.

Subsidised rates are available for eligible clients.

Life coaching shine and create the life you want. Our qualified Lifecoach can work with you to reduce stress and get the lift you need to achieve even greater success for your goals in career, relationship and personal development.

Life skills courses these range from understanding money and budgeting through stress release and meditation techniques to career management and leadership in the workplace and community.

Biography
Frank Fontana P.M.A.C.A.

My training and experience enables me to integrate several models providing clients with a structured and accommodating environment:


1989
Initially trained in Client Centred Therapy
Early work was with bereaved partners and family members while concurrently working with Lifeline and studying psychology at the University of Sydney
2000
Trained as a Life Coach
2001
Completed post-graduate Diploma in Applied Counselling
Using Cognitive Behavioural Therapy (CBT) with clients in financial distress or seeking to improve their careers and relationships
Became a professional member of the Australian Counselling Association
Established Ignite Counselling & Coaching and has since followed up with professional development in ART Therapy, Advanced Applied Counselling using Existential techniques and supervision.
Professional Membership
Australian Counselling Association (ACA)
---