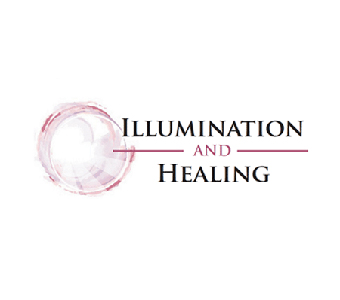 Member since 2010
Illumination & Healing
Servicing area: 8 Years Experience Online Nationally and Internationally
Hormonal imbalance
Motivation
Purpose
...
Want to find out my availability, pricing or opening hours? Click on Send Me Details Now to get started.
Clicking on the Send Me Details Now button opens an enquiry form where you can message Lindy Clifton directly.
Do you find yourself `snapping at colleagues and/or family members? Are you under a lot of pressure? Has that pressure led to stress reactions such as: poor sleep patterns; thoughts going around and around in your head; poor digestion; butterflies in the stomach . . .?
Illumination & Healing - Kinesiology
Do you feel such emotions as `whats the point of . . .?
Are you suffering from anxiety, panic attacks, post-traumatic stress reactions?
Find out how kinesiology can help you to release stress reactions without having to relive the actual stress memory. Even one session can help you feel calmer and more relaxed.

I have recently completed four courses called `Resolve' which focus on assiting the client to resolve past traumas. These courses use the latest findings regarding assisting people to recover from shocks, traumas and fears.

Clients have found great benefit from this new work. Comments such as `this new work is so powerful' indicate the changes which many clients have experienced.

Do you feel `stuck in a current situation perhaps in a pattern of reaction which you have tried many times to change?
Find out how it can help you let go of the past.
Freeing yourself from unpleasant memories and experiences is liberating and can lead to greater joy and physical wellbeing.

Are you having trouble remembering information? Do you feel overworked and/or overwhelmed? Do you feel `time poor?
Find out how your memory can be improved and how much easier life can be with a fully functioning memory.
Come for a session and leave feeling happier, calmer, more positive and enthusiastic about life.

Do you feel constantly tired? Do you suffer from hormonal or digestive imbalances?
Kinesiology can be used to assist you to recuperate from: low energy; hormonal imbalances; digestive disturbances.
A kinesiology session may also assist your body to absorb nutrients more successfully which often leads to improved digestion

Is your child experiencing difficulties in concentrating at school? Is he/she worried about poor results? Perhaps your child is showing signs of being anxious about his/her school performance. Are you having trouble learning and/or retaining new information?
Bring your child for a session and see how he/she improves in all aspects of learning and starts to enjoy the learning process again.

Come for a session yourself and improve your memory and work performance.
Have you recently been injured or had a fall and now have sore muscles or a stiff back?
Come for a re-balancing kinesiology session and see how much better you feel the next day. (I recently worked with a male client who had had a fall. I saw him two days after the fall and he was walking with difficulty and in a very lop-sided manner. I worked with him and happened to see him at the local shopping centre the very next day. He made a point of coming up to me and telling me and showing me how much better he was walking.)

How do I work?
I use muscle monitoring to communicate with your subconscious mind which holds the key to the problems you are currently experiencing. Our bodies know what we need!

I focus on you and what your body is telling me through the muscle monitoring process about your problem/s. Using Neuro-Training Kinesiology techniques I discover what the underlying causes may be for your problem and what solution/s are needed to give you the maximum benefit from your kinesiology session with me.

I assist you to reactivate your own healing mechanism within your mind and body. This invariably leads to increased health and wellbeing and greatly reduced physical symptoms.
I concentrate upon helping you or your child to release symptoms of stress; re-energise; and/or learn more easily so that you can live your life with greater enthusiasm and success.

How does the session begin?
We discuss your problems what you want to improve in your life. Your problem could be physical, mental or emotional.

I explain how I work for instance a lot of the techniques use the Chinese meridian system and I explain what that is and how this works. Some of the meridian points may need to be tapped, rubbed or held.

The session is carried out generally while you are lying comfortably upon a massage table. You remain fully clothed throughout. I explain and illustrate - the muscle monitoring process.
I then use your muscle to guide to me to the best processes to use for your maximum benefit.

Clients comments:
I felt so relaxed. I feel so much better now.
I think I nearly went to sleep!!!
My muscles feel much freer now.
I feel so much calmer now.

Number of Sessions
The number of sessions needed depends entirely upon the type of problem the client is experiencing. I find that 3 sessions is a good starting point.


Many clients have had a profound improvement after only one session


I NOW OFFER SESSIONS USING SKYPE
After trialling this method of working with several clients I have found that it works quite well. There are some physical issues which work better with a face-to-face consultation, However, there are many, many issues which a person may be experiencing which can be eased via a Skype session.

Ring me and we can discuss your situation and decide the benefits for you of a session using Skype.

Fee structure - see next page.
Qualification details
Certificate IV in Kinesiology (Neuro-Training)
Diploma of Neuro-Training
---
Service categories
Lindy Clifton
Lindy has been practising Kinesiology for five years. She recently opened a delightful new clinic in Kiama Downs and she invites you to take advantage of the benefits of Kinesiology in this beautiful location -- a purpose-built Clinic in which you will be nurtured by a caring and professional practitioner. She has skills in both Neuro-Training Kinesiology and Neuro-Linguistic Kinesiology, both powerful modalities which, in the hands of a skilled practitioner, will lead you, to a path of greater health, peace and well-being.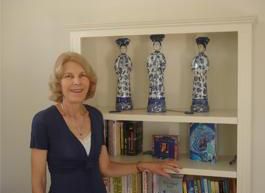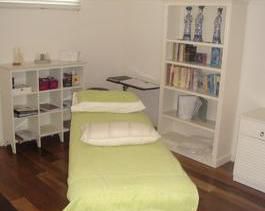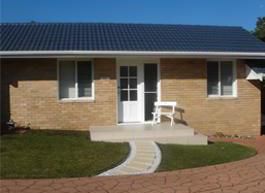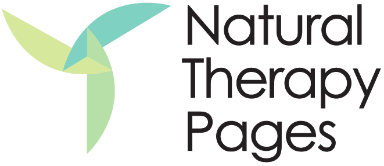 Illumination & Healing