Learn how your food, exercise, sleep & stress affects your health based on your glucose biomarkers.
Now available for non-diabetics.
Join the Vively waitlist now to get a 30% discount.
Join the waitlist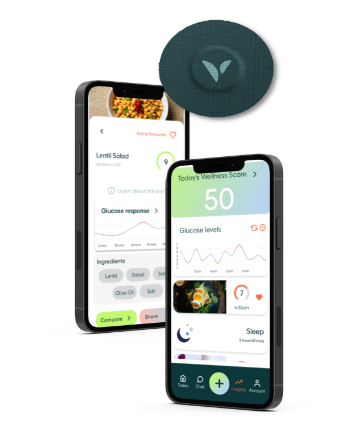 In Your Element Day Spa
Book with In Your Element and experience the ancient healing arts of Ayurveda.
In Your Element - Ayurvedic Therapies
Servicing area
Coffs Harbour
---
Focus areas
Relaxation
Joy
Wellness
Circulation
Lifestyle
Nurturing
---
---
Ayurvedic knowledge dates back 5 millennia and is one of the most ancient healing modalities known to humanity. Originating in India, Ayurveda is a Sanskrit word derived from the two words "Ayur" which means "Life" and "Veda", meaning "Knowledge or Science", making Ayurveda the "The Science of Life".
Ayurvedic beliefs have their foundation in the idea that good health and wellness are dependent on the balance between mind, body, and spirit. The aim of Ayurvedic medicine is the promotion of good health, as opposed to fighting disease.
Ayurveda views each person uniquely, while acknowledging that we are all made up of five primary elements - Ether, Air, Fire, Water and Earth. The elements come together to create three life forces or energies, referred to as doshas. Doshas control how your body works.
Ayurveda's three doshas are:
Vata (Ether & Air) Pitta (Fire & Water) Kapha (Earth & Water)
The Ayurvedic practitioner will design their clients' treatment specifically addressing their individual health challenges. If any of the doshas are out of balance, health and homeostasis may be affected. If imbalance goes unrecognised, illness or disease could be the outcome.
The practitioner will suggest lifestyle and nutritional changes to help their client reduce the dosha that has an excess of energy. Herbal supplements may also be recommended to speed up healing. Massage, oil pouring, and herbal steam baths are therapeutic methods that may also be prescribed. Massage is integral to the traditions of Ayurveda and Indian culture. Historically, both mother and baby would receive a massage daily during the first 40 days after childbirth.
Ayurvedic Therapies
Abhyanga Massage
$80 / 60mins $100 / 90mins $120 / 120mins
Traditional Ayurvedic massage using herbal infused oils specifically blended to suit your body type or condition.
Grounding and balancing to body and mind.
Chakra Aromatherapy Massage
$70 / 60mins $90 / 90mins
A very nurturing, rhythmical massage using essential oils that correspond to the specific needs of your major chakras. Accompanied by chakra balancing music to align your inner energy centres and bring balance to your life.
Shirodhara Oil Therapy
$110 / 60mins $130 / 90mins
A welcoming massage will prepare you for this steady stream of warm, herbalised oil to gently flow back and forth across your forehead. Assists in reducing stress, anxiety and sleeplessness, calms the nerves and strengthens mental concentration.
Combination of 1hr Abhyanga massage + 1hr
Shirodhara: $160
Navarakizhi
$100 / 60mins $120 / 90mins
This treatment starts with a traditional oil massage complemented by a unique experience of medicated rice boluses,
dipped in warm herbal oil and applied all over the body. Traditionally used as part of Ayurvedic detoxification and rejuvenation therapy, this nourishing massage helps relieve aches and pains and strengthens the body and nervous system.
---
If you have questions about In your Element's traditional treatments and rituals, call or click on the 'Make an Enquiry' button below.
---
Professional Membership
ATMS - Australian Traditional Medicine Society
---