Member since 2008
In-a-soul
... Waratah st
Mona Vale NSW 2103
Servicing area: Northern Beaches & other Sydney areas upon request
Treat your feet to a professional Reflexology Treatment today, when you give Jane here at In-a-soul a call. Experience the benefits for yourself or why not make a booking for a loved one?
In-a-soul - Reflexology
---

What Is Reflexology & How Does It Work?

Reflexology is a holistic treatment that can be extremely relaxing and beneficial for general health & wellbeing. This treatment involves using 'reflex points' to re-balance the energies in your body, naturally improving your health and wellness.

There are reflex points on our feet, face, hands and ears, all of which correspond to different parts of our body including the organs and glands. During a reflexology treatment, gentle pressure is applied to these points in order to clear blockages, re-establish energy flows and stimulate the body's natural healing processes.


---

Why Should You Give Reflexology a Try?

Reflexology can help with a range of health conditions and ailments, with the most popular including:

Tension, stress & anxiety
Migraines & headaches
Neck & back ache
Improving circulation
Digestive problems
Hormonal imbalances
Energy levels
Depression
Sleep problems
Boosting lymphatic, nervous & immune systems
Call Jane on 0412 15 11 08 to book a treatment.


---

Foot Reflexology Prices

30 mins - $60
1 hour - $100
90 mins - $120


---

Additional Reflexology Treatments Available

Auricular Therapy:
Auricular Therapy involves working the reflexology points on the ears, which can be very effective in treating muscular and skeletal problems such as pain and stiffness in the neck and shoulders. 'Ear seeds' can also be used to enhance the treatment, so ask us about these when you make your next booking.

Lone Sorensen's Facial Reflexology:
This facial reflexology technique combines meridian balancing and reflexology points in a single treatment. It is extremely relaxing and can be used as an alternative to foot reflexology, with the added benefit of helping to improve facial contours.


---
Call or click on the 'Make an Enquiry' button today to organise your next Reflexology treatment, or to talk to Jane about the benefits that Reflexology can bring to your health & wellbeing.
---
Qualification details
Certificate III & IV Reflexology [Foot Reflexology]
Diploma Facial Reflexology [Lone Sorensen's Facial Reflexology System]
Auricular Therapy
Australian Bush Flower Essences [Level 1, 2 & 3]
Reiki Master [Level 1, 2 & 3]
---
See Also...
About In-a-soul
Reflexology | Reiki | Readings Spirit Guide Drawings | Intuitive Art Call Jane today to organise your next Spiritual and Energy Healing treatment and live a happier, healthier life!
In-a-soul - Reiki
Treat what ails you the natural way, when you organise your next professional Reiki Treatment with Jane at In-a-soul. Gentle enough to be used on people of all ages - including Children & the Elderly.
In-a-soul - Spiritual Healing
Learn what life has in store for you or discover what your Spirit Guide looks like, when you organise your next Spiritual Healing session with Jane at In-a-soul. Services available to people living in the greater Northern Beaches area.
---
Service categories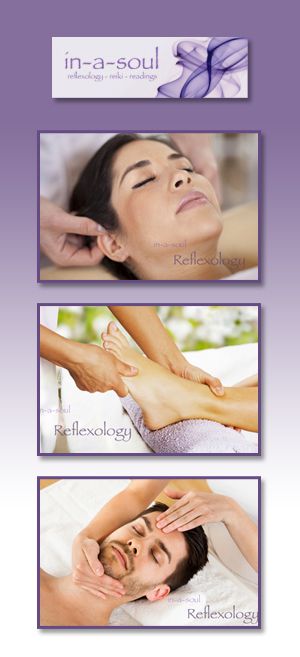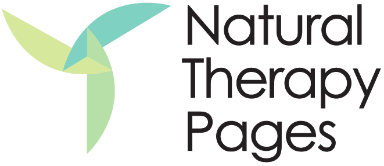 In-a-soul