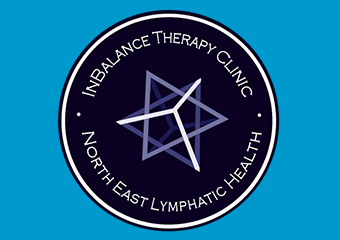 Inbalance Therapy Clinic
Want to find out my availability, pricing or opening hours? Click on Send Me Details Now to get started.
Send Me Details Now
Clicking on the Send Me Details Now button opens an enquiry form where you can message Kim Marsden directly
Specializing in Soft Tissue Therapy, Massage & ​Lymphoedema Treatment & Management
InBalance Therapy Clinic
Servicing area
My clinic is based in Wangaratta. For lymphatic care, many clients also travel in from NE Victoria as an alternative to Melbourne based referrals. Clients come to me from Benalla, Beechworth, Yarrawonga, Shepparton, Cobram, Wodonga and surrounds.
---
---
Do you have problems with or need support for?
Headaches or Migraines




Sore Tight Muscles




Lower Back Pain




Rotator Cuff Issues




​Frozen Shoulder




Hamstring Injuries




Shoulder/Knee tendinitis




Carpel tunnel/Thoracic Outlet Syndrome




Shin Splits, Sporting Injuries




Whiplash, ​Repetitive Strain Injuries




Referred ​Pain




Scoliosis or Spinal Curvature




Sacroiliac Dysfunction




Uneven Hips, Leg Length Differences




Neck Spasms




Recurring Hamstring/Quadriceps Injuries




other muscular complaints . .

Lymphoedema Care​- primary & secondary

~ I provide early intervention & prevention, treatment and management
Cancer Treatment Recovery/Side Effects
Cancer Surgery, Lymph Node Removal, Chemotherapy, Radiation
Swelling & Edema ​​from Surgery, Sporting Injuries, ​Pregnancy
Chronic Fatigue
Fibromyalgia
Auto-immune conditions
​Stress
​
​Nerve disorders
Multiple Sclerosis, Down Syndrome, Stroke, Migraine
Breathing disorders
Bronchitis, Asthma, Allergies, Emphysema
Weight Loss & Detox Support
​Help you body shed stored contaminates and toxins
Immune Function
Palliative Care
End of Life - Ease pain and provide comfort in the final stages of illness ​
I can help relieve soft tissue problems (muscle, tendon, ligament, fascia, skin) reducing their impact and help to correct their relationship to the bony structures and joints.

I also help support and manage long term chronic complaints and assist with the lymphatic side effects of cancer treatments.
---
About InBalance
I am a professional, fully qualified and industry accredited Remedial Massage & Lymphoedema Therapist working in a family run practice in Wangaratta, North East Victoria. I'm based in Wangaratta, but also have many clients traveling to me for lymphtatic care from surrounding regions - Shepparton, Benalla, Yarrawonga, Bright, Myrtleford, Beechworth, Cobram and Corowa and surrounds.

I specialise in working with the lymphatics, muscles and soft tissues of the body to relieve all kinds of painful and restrictive conditions.

My healthcare philosophy is based on natural, holistic and preventative principles. For soft tissue clients, not only do I help reduce or relieve pain, restore range of movement and strength, I help you understand the contributing factors to you current muscular and soft tissue problems. I review your medical history, test and assess your musculoskeletal system based on your problem and provide therapy specific to your issue.

​For lymphoedema clients, I provide a comprehensive lymphoedema management services. This includes manual lymphatic drainage (MLD), bandaging, compression garment prescription and fitting, education, exercises, and skin and self care. I am an accredited practitioner with the Australasian Lymphology Association and on the National Lymphoedema Practitioners Register giving you peace of mind and assurance as to my dedication, professionalism and expertise in working with people with lymphoedema.

I am available by appointment most days and others by special arrangement. I value openness, honesty, integrity and skill in my healthcare professionals, and I bring this to you. My client relationships are built on this foundation while delivering excellence in care.
​
Please call today to book an appointment or to discuss how I can help you recover a more balanced and vital state of being.
I look forward to hearing from you!

​Call me for an appointment or to discuss how I might be able to help you. 043 131 7801
You can also book online using the "Book Now" buttons.
---
Kim Marsden
B.Bus, Dip RM, NLPR
​Soft Tissue Therapy
Remedial/Corrective Massage
Sports Massage
Relaxation Massage
Manual Lymphatic Drainage (MLD)
Decongestive Lymphoedema Therapy
Prevention & Management
Reduction and Bandaging
Compression Garment
Manual Lymphatic Drainage
Lymphatic Taping
Laser Therapy
Skincare & Self-Care
Education & Exercises
​Low Level Laser Therapy
Reiki
Yoga Studio (avail for rentals)
35a Vincent Rd, Wangaratta, Victoria.
www.inbalancetherapyclinic.com.au
043 131 7801
---
RAVE REVIEWS!
"A very special thank you for the kindness and caring you gave me in Jan/Feb of this year. So much appreciated." Sandy.
~
"I have been in such a high level of discomfort and my first visit here not only restored my motivation, it provided me with an understanding & education that will be so valuable in overcoming my current health issues. Being a woman can be so complicated. Thank you for being professional and caring." Eliza.
~
"I love the fact I know that I w​ill walk out of InBalance Clinic feeling 100% better and a lot looser. I love the support and advice I get on how to improve and how to avoid my problems coming back." Matthew N.
~
"It is very inviting. Sense of peacefulness, restfulness, relaxing, healing, very professional and informative. Feel great when I leave." Anonymous
~
"Having been to lots of therapists for treatment, it is refreshing to find someone - Kim- who listens and explains the ins and outs of what is going on with your body. Kim is a fantastic listener and is very patient and caring and is in no doubt a "specialist" in the lymphoedema area. I am now recommending to my surgeons in Melbourne that patients come to Kim for treatment . . . an it beats driving to Melbourne!!" Nicole S.
~
"Kim is a wonderful therapist who, by using her holistic approach has helped me find my path to ongoing health balance. The results from seeking Kim have been amazing and I look forward to each and every appointment with her!" Anne-Maree S.
~
"Always very welcoming - I look forward to the holistic massage which I have come to enjoy and also to fix nagging aches and pains. I believe that the name "InBalance" is really well suited to the service which is provided here. The provider is in balance with what she does and then the receiver leaves after the massage feeling revived, healed and balanced. Thank you Kim for your great work." Aly K.
---