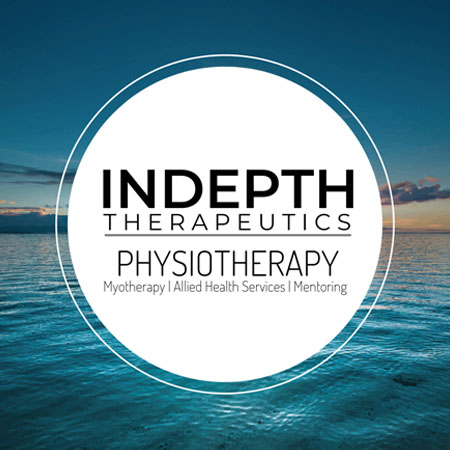 Indepth Therapeutics Medical & Health
Clicking on the Send Me Details Now button opens an enquiry form where you can message David Haddad directly
Send Me Details Now
With quality mobile health care, you can manage the pain and mobility of your child with a disability at home when it's most convenient for you. Get in touch with David online to schedule a time that works for you.
Myotherapist & Physiotherapist for Children with Disabilities
Servicing area
Mornington Peninsula and surrounding suburbs
---
Focus areas
Paediatrics
Muscle pain
Pain management
Medicare
Back pain
Migraine
---
---
Indepth Therapeutics is an Allied Healthcare provider dedicated to offering patients the best care in a relaxed and friendly environment.
Considering that no two patients or injuries are the same, the clinic follows an individual recovery and rehabilitation plan.
David works with children who have disabilities and the general community to improve their general well-being.
He has worked with several clients on their sporting goals & skills, functional strength & mobility, and has also volunteered and mentored for the past four years.
David is dedicated to helping people of all ages with a wide range of conditions.
The clinic offers mentoring, massage, myotherapy, and physiotherapy rehabilitation, including a comprehensive assessment of your case and individualised treatment tailored to your needs to support your recovery.
Services Offered
Physiotherapy & Disability Support Services
Paediatric Disability support Work is available now. The goal of this therapy is to help your children achieve their full potential in terms of therapeutic, functional, cognitive, and community participation.
Taking patients between 18 months and 25 years old. Group sessions are also available for all kinds of backgrounds.
NDIS funding is available.
Massage And Myotherapy
As a holistic approach to therapy, myotherapy combines remedial massage, trigger point therapy, and diagnostic skills with corrective exercises, dry needling, and cupping.
The treatment helps lengthen soft tissues, tendons, and ligaments. It also helps reduce pain and swelling and increase movement.
The different massage services include remedial, seated chair, mobile, relaxation, deep tissue, and myofascial release.
Depending on the situation, a collaborative approach is required to identify areas of tension.
Medicare/TAC/Work cover & private health rebates are available.
Mentoring
David's work with athletes and kids with disabilities helped him realise the need for mentoring in physical therapy.
Through years of practice, David found that in a lot of cases the physical aspect of treatment only addressed part of the issue. Mentoring and helping boost their emotional well-being helped tremendously.
David enjoyed helping people regain their mobility, but his ultimate goal was to help them reach their own goals and lead a fuller life.
Thus, his approach is to improve overall health and happiness.
Indepth Therapeutics strives to provide evidence-based resources to help you obtain your desired goals and restore happiness into your life, no matter what you are seeking to improve.
Opening Hours
Monday: 8:00 am to 7:00 pm
Tuesday: 8:00 am to 7:00 pm
Wednesday: 8:00 am to 7:00 pm
Thursday: 8:00 am to 7:00 pm
Friday: 8:00 am to 7:00 pm
Saturday: 8:00 am to 2:00 pm
Sunday: 8:00 am to 2:00 pm
To learn more about David's services or to schedule a treatment, contact him online.
Musculoskeletal and neurological
Myotherapy- Remedial Massage, Dry needling, cupping and corrective exercises
Qualifications
Bachelor In Physiotherapy (Honours)
Level 1 Sports Trainer
Level 1 Pilates Matwork
Advanced Diploma of Myotherapy
Professional Membership
Massage & Myotherapy Australia
Physiotherapy Board of Australia