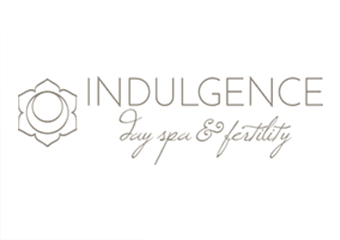 Want to find out my availability, pricing or opening hours? Click on Send Me Details Now to get started.
Send Me Details Now
Clicking on the Send Me Details Now button opens an enquiry form where you can message Carol Jones directly
Specialising in Women's Holistic Bodywork, including Womb & Fertility Massage, Pre and Post Natal Massage and Therapeutic Swedish Massage. 
Indulgence Day Spa & Fertility
Servicing area
Eastern Suburbs
---
Focus areas
Adhesions
Labour
Cramps
Conception
Emotional wellbeing
Relaxation
---
---
Carol Jones
Carol has almost 25 years experience as a bodyworker and over that time has integrated many different modalities into a flowing, nurturing, physically effective but relaxing massage. She has a particular interest in helping women with fertility issues and pregnancy pain, and has built a strong clientele through recommendation. Carol has a way of making her clients feel both welcome and comfortable and her treatments have benefitted men and women suffering from a variety of conditions from Multiple Sclerosis and Fibromyalgia to Sciatica and frozen joints.
Carol is a Womb & Fertility Massage Therapy Associate Teacher, running Certificated courses in VIC, TAS and NSW. Private trainings are also available for small groups, as well as Day Retreats to learn self-care techniques. Please message her from the contact page if you're interested in any of these options.
Qualifications & skills include:
Holistic Therapeutic Massage, Remedial Massage, Fertility Massage Therapy, Pregnancy Massage, Hot Stone Massage, No Hands Massage, 4 Element Massage, Energetic Bodywork, Chakra Balancing, Seichim & Reiki Master, The Liquid Crystals Advanced Practitioner, The Liquid Trees Practitioner.
---
Womb & Fertility Massage
Fertility Massage Therapy is a beautiful combination of physical, emotional and spiritual techniques to ready your body for conception. A relaxing, non-invasive and effective therapy when used either as an alternative or complimentary to IVF. As well as helping with blood flow, nerve signals, hormone balance, womb alignment and scar tissue release, treatments gently deal with related anxiety and any previous loss.
Womb Massage Therapy is a nourishing blend of modalities that can be used to treat PCOS, endometriosis, uterine fibroids, pelvic adhesions, tilted uterus, painful or heavy bleeds, clotting, irregular cycles, constipation, IBS, Crohns or Celiac, as well as generally improving the function of the uterus, ovaries and fallopian tubes. It also offers a release of trauma such as abuse, rape, abdominal surgery, difficult birth, miscarriage or termination.
---
Pregnancy Massage
Pre Natal Massage – reduces tension, anxiety and blood pressure, improves sleep, relieves muscle, ligament and sciatic pain, reduces stress on weight bearing joints, eases leg cramps and spasms, reduces headaches, oedema and carpal tunnel, increases blood and lymph circulation, promotes greater vitality, improves tissue flexibility and labour outcomes.
Post Natal Massage – eases shoulder, neck and upper back pain from feeding and holding, while aiding relaxation and deep sleep. Other benefits include improved muscle, ligament and skin recovery, reduced water retention, enhanced detoxification, hormone balance and milk production, whilst providing physical and emotional support for new mothers.
---
Holistic Therapeutic Massage
A combination of Swedish Massage techniques with the Chinese 5 Element system allows a greater understanding of the emotional sources of dis-ease. These more integrated treatments combined with Energetic Bodywork based around the Chakra System, have resulted in a flowing, nurturing, physically effective but relaxing massage.
---
Aboriginal Kodo Massage
Kodo (melody) gives a hint of the flowing movements inspired by traditional Australian Aboriginal healing techniques. The Kodo ritual starts with Wulima Yulu (aroma journey), offering an intuitive choice of three different native aromatic oils. Next the O'Yarrarng (old mans beard) native smudge is spiralled over the body to create sacred space for the release of energy. Then a combination of pressure points and long flowing movements ground and uplift, working to gently relieve muscular tension, leaving the body renewed and refreshed.
---