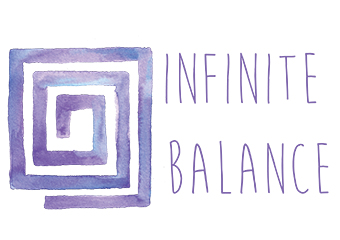 Clicking on the Send Me Details Now button opens an enquiry form where you can message Stacey Bout directly
Send Me Details Now
You know you want change. You might know what you want to change, or maybe it's a feeling that "something" needs to change. Find out more about how Stacey can help you with a complimentary 15-minute consultation with her.
Holistic Kinesiologist, Health and Wellbeing Consultant and Mental Health First Aid Instructor
Servicing area
Sydney, Bondi, Canberra, Online
---
Focus areas
Complementary
Subconscious
Purpose
Joy
Focus
Lifestyle
---
---
Infinite Balance offers Holistic Kinesiology, a modality that uses Western and Eastern philosophies of complementary medicine practices to restore and unblock energy pathways created by stress and imbalance.
Stacey's own experience with kinesiology in 2010 caused by a persisting pain in the neck made her realise the core emotional issues she was unconscious of.
This realisation and interest led her to study Complementary Medicine where she learned holistic approaches to deal with emotions, holistic wellbeing and mental health and wellness. Since her original studies, Stacey has developed her knowledge and interest in Mental Health and Wellbeing, IEP Tapping (Energy Tapping), Trauma and the benefits of mindfulness and gratitude in the brain and body. She brings all this knowledge together to support clients, working 1:1 or in her workshops and training sessions.
"Stress" creates an imbalance whether physical, mental &/or emotional. What is considered stress is different for each person.
Stacey's strong interest in emotional and psychological issues have helped her work with clients to identify and change the triggers of their "stress".
She helps clients to acknowledge, gain insight and knowledge of the causes of their stress(es) and then works with them to create the changes they wish to make in their lives. Stacey strongly believes long term change comes from acknowledgement and empowering people with the tricks and tools needed for them.
Stacey offers a complimentary 15-minute consultation via phone or zoom for potential new clients to answer any questions or concerns before booking a session.
Aside from working with clients 1:1 and in groups, Stacey is a Mental Health First Aid (MHFA) Instructor and available to provide this training nationally, in person and online. She also consults to organisations and groups in the area of health and wellbeing.
Bookings and queries can be made via phone, email or the NTP booking form.
Here's what some of Stacey's clients are saying about her:
"I can't thank Stacey enough! I was attacked by an American staffy and he tore my arm open. I was hospitalised for 2 days and had to have surgery. Her methods were amazing for my nightmares and to self calm myself down from full blown anxiety attacks I was suffering with. She made me feel so safe with her and I couldn't recommend her any higher." - Melanie Bartrop
"Stacey is amazing at what she does!!! I'm a therapist too but I work with the mind, I so love how Stace beautifully guides me in the knowledge of my body giving me deep insight & healing. You can feel how experienced Stacey is & her intuitive way is another level to her deep understanding of the body & the way to release what is stored within it. I recommend Stacey to all of my clients & loved ones x" - Sally Anne Guthrie
"I thoroughly enjoyed the delivery of this course - a good balance of theory and practical. Stacey's knowledge and experience as an instructor facilitated a positive learning environment. It's refreshing to have an instructor that's passionate about what they're teaching and teaches it well." - MHFA course attendee
Call Stacey to schedule your session or enquire to know more.
Holistic Kinesiology (Initial Consultation)
1hr 30min
Energy Healing
Kinesiology
Energy Healing
Kinesiology
Wellness Coaching
Energy Healing Online
Wellness Coaching Online
Kinesiology Online
Using the tools of kinesiology (muscle testing) to help support clients to balance the stress/issues they are experiencing and to create holistic change
Holistic Kinesiology (follow up sessions)
1hr 15min
Energy Healing
Kinesiology
Wellness Coaching
Energy Healing Online
Wellness Coaching Online
Kinesiology Online
Using the tools of kinesiology (muscle testing) to help support clients to balance the stress/issues they are experiencing and to create holistic change
Qualifications
Diploma In Kinesiology
Bachelor In Psychology and Management
Mental Health First Aid Instructor
Professional Membership
ATMS - Australian Traditional Medicine Society
---