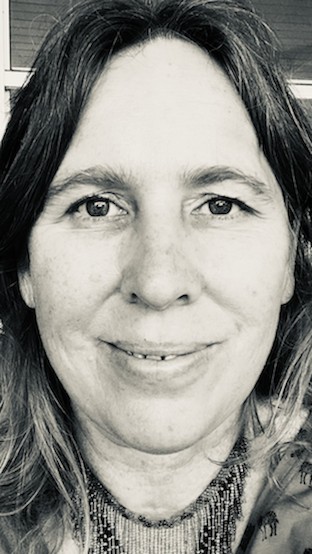 Inner Light Wisdom ~ Holistic Counselling and Energy Medicine
Clicking on the Send Me Details Now button opens an enquiry form where you can message Ursula @ Inner Light Wisdom directly
Send Me Details Now
We work with transformative healing, breaking through old patterns, and creating new pathways on your sacred healing journey. By integrating all aspects of your being, mind body and spirit, we treat the whole of who you are, the underlying cause for your ailment, and harness your innate ability to heal.
* INNER LIGHT WISDOM * Holistic Counselling and Energy Medicine
Focus areas
Holistic healing
Intuition
Love
Inner child
Spiritual guidance
Stress
---
Welcome to Inner Light Wisdom where your needs and aspirations ignite the restoration of your health & wellbeing.
All of our work is conducted on Zoom video meeting, so that you can remain in the comfort of your home, a favouable choice whilst experiencing this sensitive healing work.
Reiki & Intuitive Healing
Reiki is a type of energy healing where the practitioner is channelling universal life force energy to the clients mind, body and spirit, to help balance any or all of these aspects of ones being.
Reiki helps reduce and balance ~ pain and tension, mental health issues, emotional wellbeing, physical pain, sleep issues, and spiritual crisis. By setting your intention for the healing, Reiki goes to where it is needed ~ restoring balance, providing relief, and supporting your journey to achieve wellbeing. It is a beautifully relaxing and peaceful experience.
During the session, you lay back to draw on the energy being transmitted to you for healing.
Offering 30 and 60 minute sessions, you can choose. The 30 min session is just reiki. The 60 min session includes: 30 mins of reiki, followed by 30 mins of intuitive healing ~ which consists of chakra balancing, cleansing and mending your energy field, and more. After your session has concluded, I write of observations and any special messages that come through during the session, and send to your email.
Inner Child Healing
Inner Child Healing is deep work, healing and clearing pain from childhood, by releasing its negative impact on your current life as an adult. We meet for one or several theraputic sessions and a half day workshop comprised of various activities designed for deep healing. Inner peace and a better quality of life are achieved as a result of this work.
* * * * * * * *
Please see my website for more details on holistic healing therapy. I'd be honoured to work with you to achieve the improvements and wellbeing that you seek.
Feel free to make a booking or contact me to discuss.
Blessings, Ursula
* * *
1 x 30 min Distance Reiki Session
Reiki ~ 3 SESSION BUNDLE
1hr 30min
3 x 30 min each ~ Distance Reiki Sessions
Qualifications
Certified Usui Reiki Master
Diploma In Holistic Counselling (AHHCA and IICT)
Bachelor Fine Arts (unsw)
---