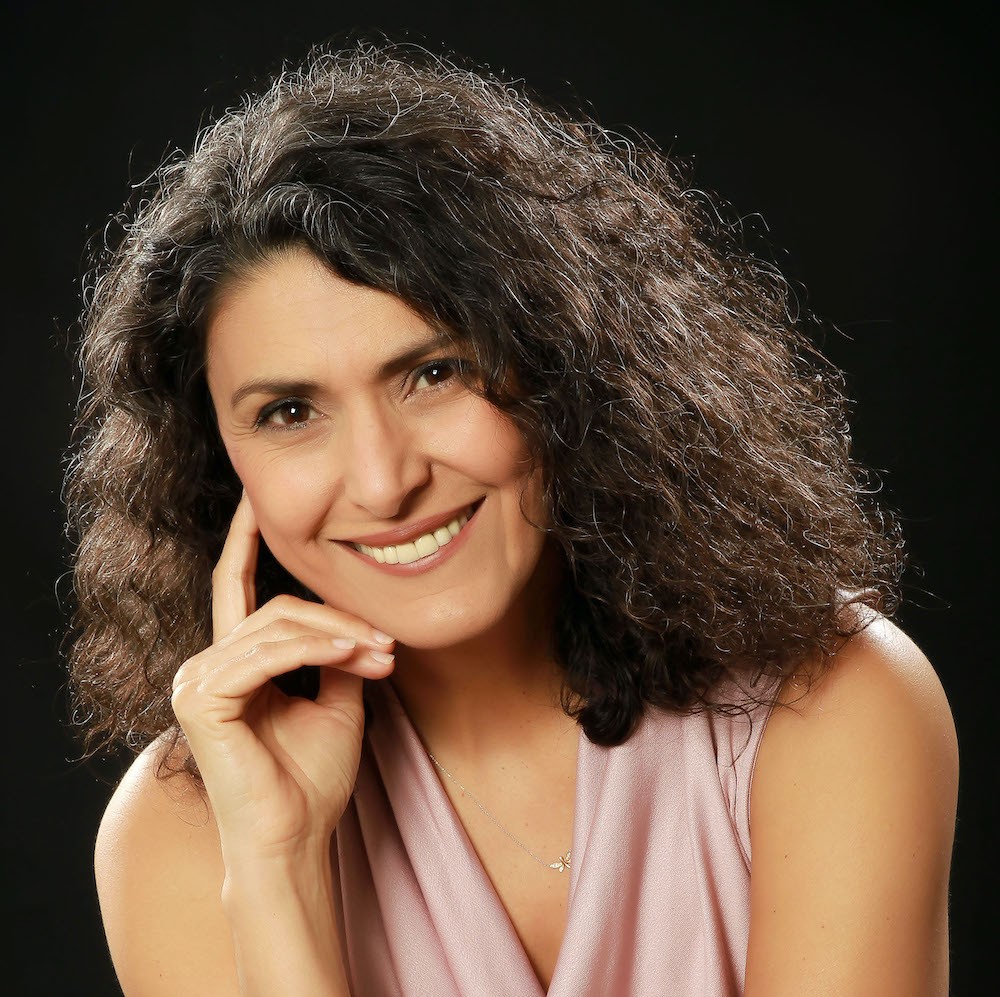 Clicking on the Send Me Details Now button opens an enquiry form where you can message Gamze Cassandra Evren directly
Send Me Details Now
ACHIEVE LASTING RESULTS in as little as 2-3 SESSIONS on; Fear - Worry - Overwhelm - AnxietySleep Problems - Stress Management Relationships - Mixed Marriage - BondingEmotional Eating - Cravings - Weight-LossSelf-Worth - Confidence - Self-Esteem Unexplained InfertilityQuit Smoking - Transforming HabitsDecision Making - Choosing the Right JobFinding the Right Partner Learn How to Unlock the Benefits of Deep Breathing Master the Joy of Deep Relaxation Release Your Hidden Blocks Find Own Inner Resources & Connect With Your True Self Unleash Your True Potential
Inner Circle Healing
Servicing area
A rocking ONLINE CONSULT during COVID 19. In Person Appointments at Concord, NSW.
---
Focus areas
Happiness
Growth
Unexplained infertility
Quit smoking
Clinical hypnotherapy
Stress management
---
ADVANCED NEURO-TRANCE PSYCHOTHERAPY - CLINICAL HYPNOTHERAPY - SYSTEMIC FAMILY CONSTELLATIONS
You have blocks in your life which keeps you from being your %100 self.
Your previous efforts did not give you any lasting results?
You want to know why these are still there?
You know exactly what you want to achieve,
but unsure of how to do it by yourself?
You need expert guidance !

Katrina Kavvalos, Celebrity Interviewer

"No words can explain how incredibly amazing and talented this lady is. I connected with her through the recommendation of a friend... After the first session, I knew Gamze Cassandra would help change my life!! She is incredible!!"
You are in the right place!
This can be your last day too, from all these worries.
Dr Bruce Kopley, AAHA Learning
"…I just had my first experience of Family Constellations with Cassandra gently leading me into the core of my issue with ease and clarity & I must say that I've been wowed by the power of it.."
Would you like to ease your way by powering your mind with the union of your amazing sub-conscious too?
Isn't it time to release all your blocks, standing on your path, for good?
Wouldn't it be wonderful to change how you feel and re-write your destiny for a better life?

Some of those problems are about you, as direct results of your own life experiences and choices, such as limiting beliefs, traumas, phobias, self-esteem/relationship/health/wealth problems, life blocks and so on.
Yet others have actually nothing to do with you. They are merely results of trans-generational traumas you've inherited without knowing - they are systemic. They can not be solved by changing yourself, they must be dealt with accordingly within systemic dynamics.
I'm honoured to offer you
my expertise, through a unique and powerful integration of the best of Advanced Neuroscience, Clinical Hypnotherapy & Wisdom of Constellations to successfully clear your path for good!
Your true potential is waiting to be unleashed and flourished NOW! No More Waiting & Postponing! This is the time to step up and END THIS!

Sometimes all it takes is a couple of sessions to lighten you up, get you into a healthy balance with full clarity to re-write your future.
You are never late to let go what's been limiting you, claiming your own happiness and re-finding the joy of life.
18 Years & Thousands of Happy Clients
From All Around The World
Nancy Assad, Business Support at Jeanine Sciacca Int.
"When you have something like Family Constellation done, there is a certain amount of trust and comfort that needs to be present between the client and facilitator. Gamze was just that. She made me feel so relaxed and at ease. I had such a healing experience through my session with her. I not only healed myself but my family. Gamze was professional yet warm. I highly recommend her services, and her ability to connect with me on such a profound and deep level."
Miss Melanie P.
"Everything Cassandra said, hit the mark and filled the gap. All the good stuff... And I was like, yes, I want that & I needed that for so long..it is so relaxing, almost feels like an internal massage for my brain. I feel renewed, energized and looking forward to what future may bring.."
IF YOU ARE READY TO CHANGE & COMMIT,
CONTACT ME NOW.
Miss Sally B.
"I had a Family Constellation session with Cassandra. I didn't know what to expect but trusted her integrity, patience, sincerity and found out that she has highly experienced skills... I had very vivid shifts in letting go of numerous family & relationship issues that have hindered my personal growth and happiness. I felt lighter, like a weight had been lifted... I've never had so much clarity with a therapist in just one session..."
Whether you know where the core of your problem is or not, I can help you precisely locating it and transforming it just as you like.
SERVICES I OFFER
RE-PROGRAMMING THE SUB-CONSCIOUS, TRANSFORMING NEGATIVE BELIEFS, RESOURCING WITH INNER CIRCLE & REMOVING PERSONAL AND SYSTEMIC BLOCKS ON;
Weight Loss - Sugar Cravings - Emotional Eating - Unexplained Infertility - Quit Smoking - Transforming Habits - Relationships - Mixed Marriage - Bonding - Finding the Right Partner - Self-Worth - Self-Esteem - Confidence - Stress Management - Relaxation - Decision Making - Choosing the Right Job
I'll be honoured to guide you towards your resolution in the most gentle way.
TIME IS NOW!
Book your session on
gce@innercirclehealing.com.au
Clinical Hypnotherapy
2hr
Systemic Family Constellations
2hr
Qualifications
Registered Professional Clinical Hypnotherapist
Advanced Neuro-Trance Psychotherapist
Systemic Family Constellations Practitioner
Rapid Core Healing Practitioner
Facilitator of Emotional Mind Integration
Certified Stress Management Consultant
EFTMRA Practitioner
Yoga Acharya
Labor Yoga Teacher
Professional Membership
AHA - Australian Hypnotherapists Association
AUSTRALIAN NATIONAL HYPNOTHERAPY REGISTER
IICT - International Institute For Complementary Therapists
ISCA - International Systemic Constellations Association
---